Highlight of men's 'Team-Tennis'
View(s):

Focus on Dwight's Davis cup

Pioneers, England and the USA first played for the Cup, presented by American, Dwight Davis in 1900. Since then, with every encounter, the interest in the Davis-Cup tie, grew. In 1951, twenty seven nations played. Sri Lanka entered Davis Cup in 1953 as Ceylon. This year's Davis Cup draw had 122 entries. To accommodate a large number of countries within one calendar year, the competition is organized into three global zones; Americas, Asia-Oceania and Europe-Africa. ITF in London governs the Davis-Cup competition.
According to the performance of the previous year, countries are placed into five groups on merit. Only the 'world-group' of sixteen nations play for the Davis-Cup itself. Others play to get promoted or to remain in the group. Losers are relegated to the lower group. In this scenario, nations have set their own goals for participation and achievement.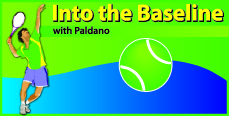 Promotion & Relegation scenario
It is a 'Snake & Ladder affair. From what I have seen in groups-2, 3 and 4, countries go up and come down rapidly within their zones. An analysis of such teams will show that most of these do not have a solid team of three good players. To have such a base in a country, their players must participate in Satellite and ATP events round the year to live in competition. Often in these groups teams have just one good player. When an irregular competition player faces world ranked player in Davis-Cup matches, their task becomes overwhelming in preparation and performance. Playing for the country is a big responsibility. From what I have seen irregulars cannot handle the preparatory work load, stroke making skills, game making knowledge and ability, physical stress and also the nerves to perform. This creates inconsistent performance and it is the reason behind countries going up and down within their zones.
Kazakhstan
Countries which find an answer to the Davis-Cup challenges go into the World-Group. In recent time Kazakhstan has achieved this impossible from Asia. It is a great achievement to play in the 'World-Group' in a short period of time of their existence as a country. They have been in the world group since 2011. This year Kazakhstan has three players in the top 100. Mikhail Kukushkin their number one is 56 in the world. The entire Kazakhstan team has doubles ranking. Two of them are in the top 160 in doubles. They beat Belgium in the first round. Before 1995 their players played for the Soviet-Union. When Soviet-Union broke up, all the countries with the suffix of 'istan' became an Asian nation.
World group quarter finals
To be in the 'world-group' of top 16, a nation needs two to three top 50 ranked players of the world and a solid doubles combination. The quarter final of the world-Group is from the 4th to the 6th of April 2014. Switzerland has made a strong impact with Roger Federer and Stanislaus Wawrinka in the team for the first time. Two Asian countries feature prominently in the world-Group, they are Kazakhstan and Japan. In the first round Britain beat USA after 79 years, Germany beat Spain and Australia lost to France 5-0. These were not expected. It shows that big name countries are slipping down to new emerging Tennis nations.
Sri Lanka – Vietnam relegation play-off
Sri Lanka has a task ahead. We have to play Vietnam and win if we are to remain in group-2. In recent times Sri Lanka has set the target to remain in group-2 as our Davis Cup objective. As an emerging Asian nation Vietnam has risen into group-2 this year for the first time. Harshana Goddamanne will be playing the first singles and hopefully the doubles too. He is now living in Boston to round off his education. Neither of the team has ranked singles players. One Vietnam player who has doubles ranking.
Player availability and preparation
Most of the time putting a strong team together has become an immense challenge to countries. In the world group players concentrate more on the professional calendar events than on the Davis-Cup. In the lower groups good players are often students in Universities. For the sake of keeping their sports scholarship, student players prefer to play for the university leagues than in the Davis Cup ties. Both being played in the early part of the year, creates this issue. Almost all player development programs of countries target having a good Davis-Cup team. My observation and experience has shown this objective is very rarely achieved.
Miami-Open is on now in USA and Indiana-Wells just concluded. Both served well as preparation for the players in the World-Group. So the quarter finals of the world group will produce some exiting Tennis in four locations; Japan vs Czech Republic in Tokyo, France vs Germany in Nancy, Italy us England in Naples and Switzerland vs Kazakhstan in Geneva. Sri Lanka will play Vietnam in Da Lat city in Vietnam. As for our preparation, the 'Indian summer' like long hot drought, we are experiencing has been an issue in preparation.
The recognition as a 'Davis-Cup player' in now given to only those who play group-2 and above, when the tie is still alive. Playing dead rubber three set matches are not recognized anymore to the status of 'Davis-Cup Player'. I had the privilege of 'touching' the Davis Cup in Spain and being the coach of Davis-Cup teams of Sri Lanka and Brunei for well over a decade. I treasure these experiences.
Correction- A reader pointed out correctly that the longest match in the game was two years ago at Wimbledon in which John Isner beat Nichlos Mahut in 5 sets over three days and exceeding 13 hours. This makes Charlie Pasarell's match against Puncho Gonzales which I mentioned the second longest match in 1968 Wimbledon. Strangely enough both these matches have happened on the fastest surface known in Tennis- Grass. -
-George Paldano, former international player; Accredited Coach of Germany, ITF and USPTR; National, Davis Cup and Federation Cup Coach–gptennis.ceylon@gmail.com-