GRUDGE AGAINST FATHER?
View(s):

GRUDGE AGAINST FATHER?

An ex-co meeting of a sports body which is very much in the news these days was fixed for a certain date but one of the ex-co members had sought a postponement to it as his brother was getting married on that very same date. This request, however, was turned down.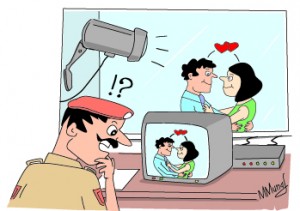 Close followers of the game are wondering whether the meeting was postponed due to a past grudge that the present boss of this sports body is having with this individual or for that matter it could even be a grudge with the individual's father!
WHOPPING BONUS
With the Sinhala New Year in the offing everybody has their ears to the ground to find out whether they too are in line for the Special Bonus. The Christians got their bonus in December and it turned out to be a thumping amount for the entire staff. Since there are more Sinhalese in this particular sports body the estimate is that it could turn out to be another whopper, especially for the Big Shots who are drawing five figure salaries.
EASY MONEY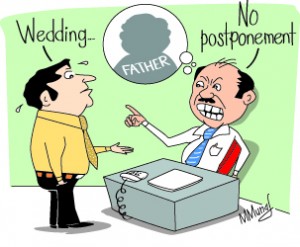 A certain sports body has imported balls at the rate of one dollar each and 10,000 balls have been imported. It is estimated that the man who imports these balls is in line for cash amounting to one dollar each for every ball that he sells to this sports body. This puts the figure to dollars 10,000, which is a princely sum when converted to local currency. It is as one said, Easy Money!
THE SUPER CUPBOARD
A super cupboard has been bought by the Citadel, costing around Rs. 90,000. This cupboard is being used to keep certain documents away from prying eyes. Only one person has access to this cupboard and it is said that all the information one wants to discredit anyone at this centre is in this cupboard. The cupboard, which is akin to a safe, is used to keep all documents. It is said that only bad reports and worse ones at that of those attached to this sports center is in this cupboard.
CCTV AT ITS BEST
The fixing of CCTV to a sports body is keeping everybody on their toes these days. However one individual who keeps close company with a pretty lady at a certain sports centre apparently has no idea of this new set up. Pictures of him and the pretty lady keep on coming regularly and the security is now wondering whether this should be informed to the Big Boss.
WHOSE FUNDS?
Who is the big shot who is taking his wife to all sports jaunts abroad? An inquiry is now on to find out how he manages to take his spouse on all these trips. It is a fact that he is not using his personal funds for these trips. If so is the sports body concerned pocketing out all this money? If so how and why?