Something settling for restless minds
View(s):

Manel Ratnatunga's recent publication 'Buddhism for the Young and the Restless' is a simple yet dynamic and lucid presentation of a 'Way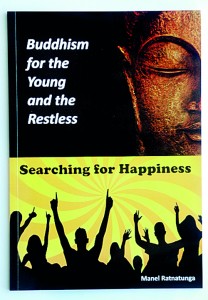 of Life' as propounded by Gautama Buddha.
It reaches out to the younger generation nurtured on informative and readable material.
The unusual layout adds to the design and quality of the publication, the concept is modern and holds the interest of the reader- the material knowledgeable and brilliantly presented.
A book aptly suited for the young and restless so that those who run may read.
-Nalini Senanayake