Of death and the maidens of hope…
View(s):

(Inspired by a recent report of a woman who waited to be reunited with her lost lover on the ill-fated MH370.)

When she first heard that the plane had gone down, she started building up hope. Before she knew what happened to the plane, before it took off, before it went missing, there was no need for hope, which was a normal thing for her. She was not a very hopeful person. She did not need to be one. There was no one whose life she had to hope for. But then the plane went down. And the one she loved was on it. And now there was a need for hope. So she started to build it up.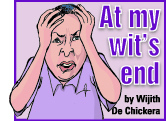 She waited for news to come in. But there was no news. So she built up that measured hope with each teaspoon of time. She took it out of the bag. Then she threw the bag away. She planted the hope, she watered it. She let it grow with tears and sweat and silent hours praying over it. And him. And his return. But there was no news. But her hope was growing stronger by the day. And many days passed. So her hope was fully grown after sixteen days of waiting and planting and watering and growing and building it right up to the ceiling of the plane's highest sky throw, and then in the last days the plane's farthest sea reach.
In the end, when the news came, she did not know what to do with so much hope. She had kept it strong, she had given it clean away. She had talked about it to whoever would listen. She had posted it. She had tweeted it. She had shared it with whoever would hear the silent screams of hope growing stronger and stronger with every passing teaspoon-measured cull of time. Then the end came. The news came. The plane had gone down, the plane, the plane was lost for good, there was no chance that anyone was alive, there was no chance that anyone else was alive, there was no chance that he was alive. There was no hope anywhere. Except for the hope that she had built up wet with tears and sweaty with fingernail digging palms blood and strong as ever and growing up like an artificial plant.
The woman waited in hope for seventeen days. She doesn't know what to do with the plant now.
True story. Sad story. But one with a moral.
It's everywhere, freely available to whoever will hear, listen out, listen up, post a comment, tweet back… These are the days of building up hope into a plant we won't have to throw away…
There are many stories like this. I could tell you the tales of yore when women waited for their men to come home from war, from work, from adventure, and had to bury their plants like bones in the soil. I could spin you yarns of mothers and wives and sisters and lovers who waited for their children and husbands and brothers and – absentee lords of one's heart – to return from the far country from where no one ever returns (well, save one). I could relate the story of a dear dead cousin (she would have been fifty today had she lived) for whose return from the pale cold lands a praying family and faithful friends waited patiently or impatiently. But the patient died. And anyway no operation is ever fully successful in the end.
Maybe you have a story of your own to tell. Perhaps you have waited seventeen days, or perhaps you have waited seventeen years.
You could listen out, listen up, hear us out, sound them out, post a comment, tweet, or bury the plant before the plane goes down again.
Or you could live in hope. Dozens do it every day. Hundreds do it. No, millions. Billions. Billions and billions have done it since the world began and you and I began watering the plant.
Hope is. Hope am. Hope are. Hope is the funny fish paddling upstream to lay that solid golden egg. Hope is being sure of what we have faith in and being certain of what we don't see or hear or touch or taste or smell or sense.
It is better to live – even briefly, brightly – with hope… than to die without having learned, loved, lost, lamented, and lived long enough to hope and lose hope and gain the world again. It is what sets the maidens and the matrons and the men among us from the machines, and movements, and monuments.