A taste of Italy at Waters Edge
By Duvindi Illankoon
View(s):
Do as the Italians do and end your weekend with a traditional Italian barbecue at the Waters Edge. The newly refurbished hotel's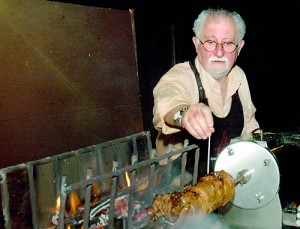 expansive lawn was the perfect setting for this feast of spit roasted meat accompanied by a smorgasbord of the land's much loved dishes and an interesting selection of its best wines.
General Manager (and Chef) Rohan Fernandopulle together with his team welcomed a team of Italian chefs led by Chef Massimo Foltran and wine expert Leonardo Ricci. Chef Massimo introduced 'Altamarca' as the quintessential regional Italian barbecue, most often a feast that celebrates the end of the grape-harvesting season earlier this month. The meat is usually roasted on a spit for about six hours before it is carved and served. "It's a celebration of life, family and friends," he shared with us. "And it's done at a leisurely pace. There's no rush, no deadlines or appointments to meet."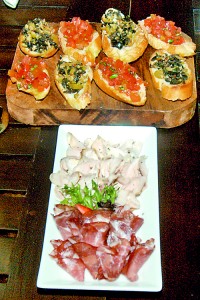 Guests began the meal with anti pasti, comprising spiced osocollo on toast, cold roast pork loin on a bed of greens, bruschetta, pizza focaccia, a selection of Mediterranean vegetables, Venetian-style fried sardine, and an assortment of cheeses (including the craftily named 'drunken' cheese). Traditional chicken broth was served in a bread bowl to follow.
The main attraction was indisputably the spit-roasted meat which included pork rib, pork shoulder and chicken slow-cooked with lard and sage, and thyme-marinated leg of lamb. Slow cooked duck stew, stewed beef tripe and assorted seafood in a chunky, homemade tomato sauce was also served. The meal ended with tiramisu, chocolate salami, Pinza (or epiphany cake), Sambuca biscuits, strawberry crostata and a Venetian apple tart followed by coffee.