Japanese 'Carnation' on Rupavahini
View(s):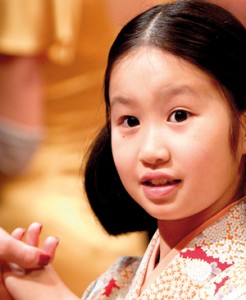 'Carnation' a popular Japanese television drama dubbed in Sinhala will be telecast from 6.30 pm onwards every Monday to Friday on Rupavahini soon. Tittled 'Aththatu Nehe, Eth Aiya Igilei', the teleplay which was aired from 2011 to 2012 is based on the life of the fashion designer Ayako Koshino in Kishiwada, Osaka. Ayako was the mother of the internationally famous designers Hiroko Koshino, Junko Koshino and Michiko Koshino. Doing a fashion show at a hospital, she runs into Natsu for the first time in decades, and even meets the daughter of Suo. Working everyday into her nineties, and even renovating her home, she collapses in March 2006 and dies in the hospital at the age of 92.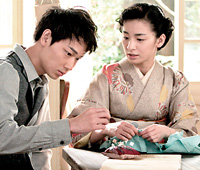 Born in 1913 into the family of a textile merchant in Osaka, Itoko spends her childhood wishing she had the same freedom as boys. Then a fateful encounter with a sewing machine gives her a new aspiration to carve out a career in a feminine profession and live life on her own terms. At the age of 20, she achieves her dream of opening her own dress shop.
She marries a tailor and embarks on life as a mother. Then her husband dies in the war while she's pregnant with her third child. But Itoko doesn't stand still. She throws herself into raising three spirited daughters and running the shop by herself.The story is set in the Kansai region, but Michiko Ono will have no problem with the dialect since she is originally from Nara.  The series will be a powerful inspiration to the girls – a woman who works hard stays true to what she loves, and brings happenings to the people whose lives she touches.