French films on men fall into prey
View(s):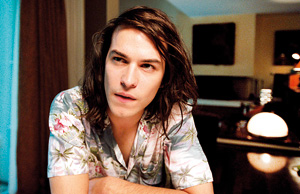 Weekly French film screening at Alliance Française de Colombo will present 'Le Premier jour du reste de ta vie' (The First Day of the Rest of Your Life), a story of a teacher who lives a lonely life, all the while struggling over his son's custody. His life slowly gets better as he finds love and receives good news from his son, but his new luck is about to be brutally shattered by an innocent little lie.
Directed by R. Bezançon the film stars Jacques Gamblin and Zabou Breitman and will be screened at 3 pm and 6.30 pm on April 1 and 2 at AF Colombo, No 11, Barnes Place, Colombo 7. 'Elles n'oublient jamais' (They never forget) a tale of a man whose life is dangerously changed when he comes across a beautiful woman will be shown at 3 pm on April 8 and at 6.30 pm on April 9.
Successful Julien sees his family off on holiday and at once becomes drawn into a risky relationship with Angela, whom he spies outside the cafe opposite his office. When he later finds she is to become his son's new nanny he rightly starts to worry there is more to the relationship than he bargained for. The film is directed by C. Frank.