National Trust lecture: 'A Voyage in Sri Lankan Design'
View(s):

Archt. Tilak Samarawickrema will take as his theme 'A Voyage in Sri Lankan Design' when he delivers the 60th Session of the monthly lecture series of the National Trust – Sri Lanka at the HNB Auditorium, 22nd Floor, HNB Towers, 479 T.B. Jayah Mawatha, Colombo 10 at 6.30 p.m. on Thursday, March 27.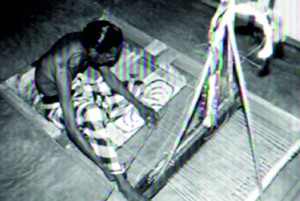 Tilak Samarawickrema has a multifaceted design background in art, crafts, tapestry design and animated cinema. This lecture will cover all aspects of Samarawickrema's work over the past 40 years, his major contribution to the arts and crafts of Sri Lanka in the 1980's through his consultancy at the National Design Centre. It will show the creation of a unique design aesthetics of his handwoven tapestries produced through 20 years of collaboration with the traditional weavers of Thalagune Uda Dumbara.
The lecture will also provide a window into his art with his original drawing style composed of sensuously curving lines that resonates with Sinhala calligraphy. It will then move to his architecture, designed in a modernist and contemporary idiom. While Samarawickrema's art, craft, and tapestries retain links to vernacular aesthetics, his architecture expresses a cosmopolitan and universal approach to design.
He will conclude the lecture by showing an edited version of his animated film Andare (Rome 1978) and some recent works of digitally animated film.