Colombo Theater Festival tributes Prof. Ediriweera Sarachchandra
View(s):

The Colombo International Theater Festival will come alive for the third consecutive year, at the auditorium of The British School in Colombo from 28 March to 2 April, 2014. Across six days, theatre companies from Germany, Nepal, India and Mexico alongside their Sri Lankan counterparts will present seven unique, diverse and highly interactive performances that aim to showcase the cream of emerging theatre across the globe.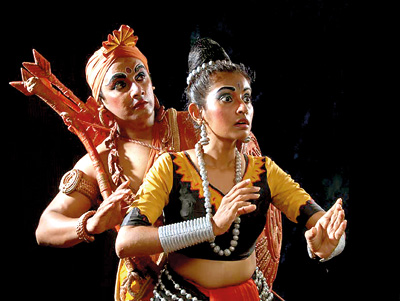 This year's festival will felicitate Sri Lanka's pioneer playwright Professor Ediriweera Sarachchandra in commemoration of his birth centenary.  A forum titled the 'Colombo Theatre Forum' will allow both local and international directors and artists, to meet each other and discuss present theologies, future trends and challenges that concern the emerging and experimental theatre industry in general. It is envisaged that following this forum, an action plan would be finalized on how to address the issues discussed.
Colombo International Theater Festival Schedule Opening on March 27, Professor Ediriweera Sarachchandra commemoration ceremony will be held on March 28 evening at British School in Colombo which will be followed by Prof. Ediriweera Sarachchandra's 'Maname' and Ravibandu Vidyapathi's dance drama 'Othello'.
German theatrical production 'Little Klaus, big Klaus' directed by Taki Papacontantinou will be staged at March 29 at 3.30 and 6.30 pm
Based on the fairytale from Hans Christian Andersen the play is for children from six years on and adults too. The story tells about getting the most advantage from greatest misery.
'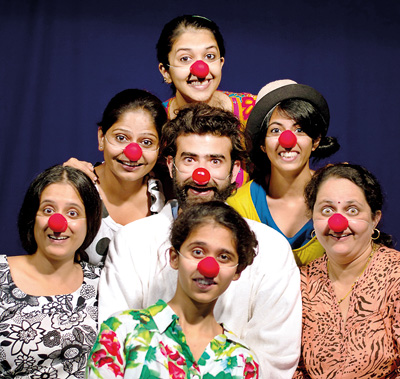 The Kathmandu Blues' Nepali play directed by Tanka Chaulagain will be at 3.30 / 6.30 pm on March 30. The play and its presentation is totally different from the solo performances around the globe. Rather than narrative style of storytelling, the artist makes it easy for the viewers by starting the story of Sandeep from grade 5.
Indian play 'The Balancing Act' directed by Vidyanidhee Vanarase will be at 3.30 and 6.30 pm on March 30 . The play shows how in today's world young people see violence almost everywhere. It starts with their journey to school. Even crossing a road has become a stressful activity.  On March 31 Mexican play '72 Migrantes/Altar' directed by Gilberto Guerrero will be staged. A group of journalist and writers came together to create the website 72migrantes.com with which have made a tribute to the memory of the victims and denounces those who have perpetrated and allowed abhorrent facts as was the slaughter of 72 migrants from Central and South America in August 2010, in Tamaulipas, Mexico.
Indian play 'The Transparent Trap' directed by Shrikant Bhide will be staged on March 31. Humans, from the day plastic was invented have used it in almost each and everything except the edible stuffs. We use Plastic, a non degradable material daily because of its extreme user friendly character. Today we cannot stop using it and also, cannot live without it. Plastic has become an irreplaceable part of our lives.
On April 2 'Hunu Wataye Kathawa' ("Caucasian Chalk Circle) directed by  Parakrama Niriella will be staged.