GLO to go online
View(s):

The GLO label launched by Orit Inc. last December has since then seen a rapid rise in sales and popularity throughout Sri Lanka, and is now available in more than 25 retail stores island-wide.

GLO is primarily a US-based Women's-wear label and licensed exclusively by Orit Inc, the local company said.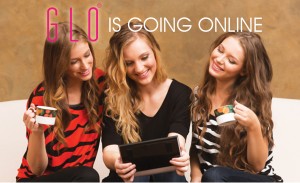 "GLO is aimed at the confident, independent, and supremely stylish woman, whatever her lifestyle and image she adopts. Alongside the many categories of products, GLO produces its very own premium quality jeans label, GLO Jeans. The product is designed and created according to strict US standards, and rivals any international brand currently on the market, in style, durability and quality," the company said.
It said rapid expansion and rising popularity of GLO over South East Asia, has now spurred the label on to the next step, online marketing and sales. A feature-rich and interactive online presence will provide users with facility of browsing our product categories, virtually examining articles of interest, and making purchases from the comfort of their home or office. "This will be particularly advantageous to the working woman, the busy housewives, as well as a fast-emerging crowd of overseas customers," the statement said.
The GLO online experience will make its debut online (in the next few weeks) at the peak of the shopping season, at the address -
www.timetoglo.com