A closer look at Davis-Cup 2014
View(s):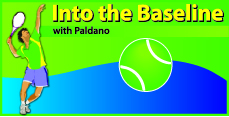 Davis-Cup, the premier inter-nation Tennis league in the world is 114 years old. Today, a nation's men's Tennis status is judged by the Davis-Cup performance. Originally there was only the world group in Davis Cup but now the tournament attracts teams from over 130 nations into its draw and is played in five groups.
Sri Lanka is in Asia-Oceania zone, the only one which has four groups. To win the Davis Cup a nation has to reach the premier 'world-group' status. Others play to be promoted, remain in the group or for relegation. Sri Lanka has remained in group 2 for a while now. The most of the first round ties were played in the last week end of January.
World group
A lot of the unexpected results happened in the world-group this year. The biggest sensation was England beating USA [4/1] for the first time in nearly eighty years. The last time England won was in 1935. USA has won the Davis Cup 35 times and has been the runner-up 29 times. This must be the first time that the USA has to play a relegation round to remain in the 'world-group'. Other surprises were Germany beating Spain [4/1], France beating Australia [5/0] and Japan beating Canada [4/1]. Federer appeared in the Swiss team after a long absence and it was also somewhat of a surprise. Switzerland beat Serbia convincingly with Wawrinka and Federer in the team. Unfortunately many good players opt not to play in their nation's Davis Cup team. Their private tournament schedule with global travel is so tight and exhausting that they prefer not to be involved in Davis Cup. This aspect is most prominent in the premier 'world-group'.
Sri Lanka-Philippine Davis Cup 2014
Philippines got the better of us as expected. This puts us again into the relegation round against the losers of Pakistan-Vietnam tie which will be played in February. Except for the two singles played by Harshana Godamanne, others had no possibility even for a good performance. The gap was too much to bridge in terms of Tennis standards.
Harshana in his 'first match' did a roller coaster ride and won in a good stroke of work. In the second-match against Treat Huey the same did not work. Huey was fresh from Australian-Open doubles quarter-finals and exhibited better nerves in crucial moments and proved strong tactically of being able to play in four game situations. Huey's adaptability changed his losing trend in the second set when he was down a set and 1/4. Huey used the change of pace effectively, displaced Harshana from his comfortable home-base behind
the base line, selected plucky surprising drop shots to change rhythm and extended the rally to ten shots and over. All these gave Huey the upper hand to win the second set and the match. Harshana progressively increased the speed of shots within a rally to outpace Huey. This tactical approach made Harshana erratic. On paper I would place Harshana to be a better player with two stroke superiority over the two opponents he played. Lack of a good net game and being out of competition for a long period stood in his way to win the match when he had the first set and 4/1 lead with a service break.
Player development for teams
In training for the Davis cup tie, Sri Lankas short term 'pump-in' approach is subjecting the players to the 'over-training' syndrome. This takes the player fatigue levels way above the recovery limits causing stress and leaving a negative impact in their performance. Davis cup engagement is vital for Sri Lankas Tennis future as for our players. It is the only international link available. Historically our success in Tennis player development has been through individual approach than through squad systems. All big names in Sri Lankas Tennis came through individual approach and efforts. In theory, a squad-based system which has been in existence since late 1970's in Sri Lanka and even longer in other countries should produce good players. In most countries, this has not produced the desired results. Squads have increased the 'numbers' but only in under-13 groups. Teams are mostly manned by players who made it by taking the task of development into their own hands. Even at present, this is so in Sri Lanka. While a squad-based system is given much emphasis and support, the needs of an individual-based system is largely neglected. This could be the reason for the low standard we experience in our national Tennis teams. The approach with open-tennis events calendar locally and competition exposure in neighboring countries has been our historic pattern in good player development. Tennis being an individual game its development too needs player based approach.
It is encouraging to note that our ladies team is participating in the FED-CUP 2014 in Kazakhstan after a long lapse. The new court at SLTA provided a better environment for the Davis Cup event. I would not say the surface was of an advantage to us. We have too few of them and as a result our players are not developed for hard courts. For a considerable length of time into the future we may still be using the clay court for development. While hard courts give more-playing-days accommodating our rain patterns, covered-clay-court would give more-playing-days and the critical more-playing-hours. It will also protect players against the hot sun. 'Hot Sun' does not permit concentrated practice and is a leading cause in our player dropout syndrome in Tennis.
– George Paldano, former international player; Accredited Coach of Germany, ITF and USPTR; National, Davis Cup and Federation Cup Coach –gptennis.ceylon@gmail.com-