Dressing up CFW with exciting new additions
By Vinusha Paulraj
View(s):
Propelling the Sri Lankan fashion industry to new heights, HSBC CFW 2014 is all set to take off this week from February 3 to the 9, at the Colombo Hilton. Since its inception 11 years ago the ever-morphing event that has placed Sri Lankan fashion on the map this year too
promises to be full of exciting new additions.
Apart from the main shows that will feature the best of local and international fashion bringing designers of the calibre of Yoland Aluwihare Holm, K.T. Brown, Sonali Dharmawardena, Upeksha, Rizwan Beyg from Pakistan, Agatha Ruiz de la Prada from Spain, Krishna Mehta from India, Margareth and Moi from France etc to the Colombo ramp, CFW will also introduce promising talent in the "Bright Spark" shows on February 3,4 and 5. The nine Bright Spark designers who have been chosen by CFW to exhibit their collections are drawn from leading fashion institutes and local design schools.
New this year is "Food in Fashion". As President and Founder of Colombo Fashion Week Ajai Vir Singh puts it fashion is about "looking good holistically" and so we find a celebrity chef from South Africa and a French Mixologist being flown in by Wine World. Colombo Fashion Week patrons and others can sample their gourmet fare at the Colombo Hilton.
Another novel and much awaited introduction to the fashion industry courtesy of CFW is the "Crafts in Fashion" programme. Working with the National Crafts Council, CFW has connected the traditional craftsmen of the country to the fashion industry and is facilitating their involvement in some of the designer collections to be presented.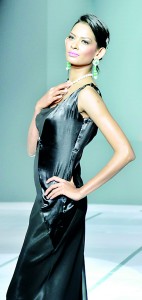 A significant introduction is the establishment of an online retail portal using CFW's technology partner Dialog. Aside from presenting the iPhone as the official handset for the event, CFW and Dialog have put together a "fashion market accessible on a different dimension" says Ajai.
Recognising that fashion is heavily influenced by technology, Ajai feels that it even impacts "how you see it, how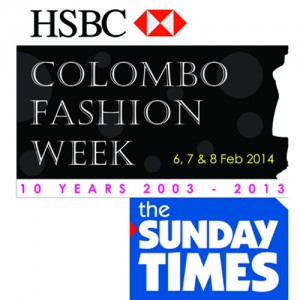 you access it and how you experience it." This is why CFW and Dialog have ventured out in establishing an online retail portal using Dialog's subsidiary- wow.lk as a platform.
Working to develop and enhance the fashion industry CFW has noted the need for an enhanced approach to fashion retail. This portal that CFW will curate is to be based on designs that will grace the runway at CFW 2014, but will feature "high street Sri Lankan Brands" and other "interesting pieces and collections from Sri Lanka not necessarily shown at CFW" Ajai says.
Keeping in mind the fashion conscious Sri Lankan consumer both in the country or abroad and "any fashion consumer interested in fashion" Ajai says www.cfwcurates.com with technical support from Dialog will bring the best of Sri Lankan and regional fashion to the consumer.