Sing-A-Long with Annesley
View(s):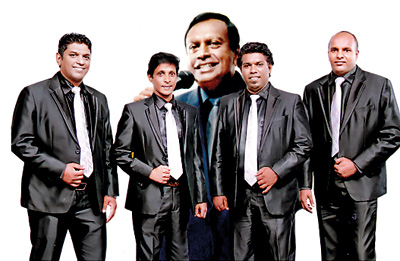 The Past Students' Association of Sri Sumangala Balika Maha Vidyalaya, Panadura will present the popular Sing-A-Long with Annesley Malawana and his band Super Chimes on February 8th at Sapphire Hall, Ranmal Holiday Resort Moratuwa starting at 6.30 pm.
This event is organized in aid of the undergraduate scholarship fund. Sing-A-Long concerts with Annesley always draw a large audience which loves the hits of 70s. Annesley has a unique way of presenting this show, getting the audience involved from start to finish, with a mixture of evergreen Sinhala and English songs.
Ronnie Leach and Dalreen Suby will also be featured as guest artistes. The Super Chimes comprises of Channa Attalage on Lead Guitar and Vocals, Dilip Fernando on Key Boards and Vocals, Asha Fernando on Drums and Yasantha Peiris on Bass Guitar and Vocals. Tickets are priced at Rs.1,000 per head. For inquiries call Dushani 077 3403110 or Suhashini on 071 4770076