French films at Alliance Française de Colombo
View(s):

Alliance Française de Colombo will showcase a collection of French films ranging from horror, thriller, romantic and comedies on every Tuesday and Wednesday at 3. Pm and 6.30 pm respectively at Auditorium of AF Colombo, 11, Barnes Place, Colombo 7.  A French/Romanian film, a horror thriller 'Ils' directed by Xavier Palud revolves around couple whose life is shattered by an unexpected nightmare will be screened at 6.40 pm on Wednesday Febraury 5.

Lucas and Clémentine, a thirty-year old couple exiled in Romania, lives recently in a detached house in the suburb of Bucharest. She, a French teacher, he, a novelist, living in peaceful happiness…Nevertheless, one evening, in their house, everything is going to tip (fall) over… The pouring rain rages outside…The telephone ringing, on the phone hear distant incomprehensible voices. The couple is not alone…The nightmare begins…

'Le Dernier Gang' made by Ariel Zeitoun, a crime story will be screened on February 11 and 12. From smalltime hoodlums in the tough Belleville neighborhood to headline-grabbing robbers of the swankies to banks in Paris, for Simon and his gang, the only way was up. Capable of emptying a series of vaults from under the noses of the police, who can only marvel at the gangs quiet audacity, how long will this bunch of inseparable friends be able to avoid a bloody shootout, stand the boredom of exile in the sun, and keep romance in their lives while still on the run?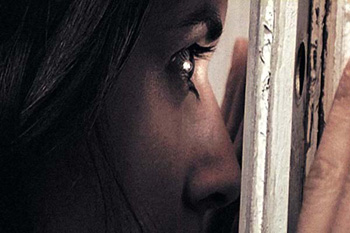 Romantic drama 'Restons groups' a 1998 film by Jean-Paul Salomé will be screened on February 18 and 19. A group of French tourists share in organised trip to visit "the American West in Cinemascope", as says the catalog of the agency Dream Tower. A trip to dream of California to Las Vegas in passing by the national parks and the magnificent sites immortalised by the western. But voila that the tour operator went bankrupt and abandoned its tourists to the country of Uncle Sam with to guide a young boy, certainly resourceful, but not really prepared to face this kind of disaster.
The comedy 'Starbuck' by Ken Scott, revolving around an irresponsible adolescent who comes across an unexpected situation will be screened on February 25 and 26.  At 42, David lives the life of an irresponsible adolescent. He coasts through life with minimal effort and maintains a complicated relationship with Valerie, a young policewoman. Just as she tells him she's pregnant, David's past resurfaces.
Twenty years earlier, he began providing sperm to a fertility clinic in exchange for money. He discovers he's the father of 533 children, 142 of whom have filed a class action lawsuit to determine the identity of their biological father, known only by the pseudonym Starbuck.