Behind Rebecca
By Christopher Ondaatje
Take a stroll, indulge in an arty week!
View(s):
Last night I dreamt I went to Manderley again . . . I came upon it suddenly; the approach masked by the unnatural growth of a vast shrub that spread in all directions . . . There was Manderley, our Manderley, secretive and silent as it had always been, the gray stone shining in the moonlight of my dream, the mullioned windows reflecting the green lawns and terrace. Time could not wreck the perfect symmetry of those walls, nor the site itself, a jewel in the hollow of a hand-
Daphne du Maurier, Rebecca, 1938
Daphne du Maurier is one of England's best known and most prolific romantic novelists – even though she detested the expression. She always wanted to be taken more seriously as an author. She was born in 1907 and was the second daughter of the actor Gerald du Maurier. Her grandfather was the artist, writer and Punch cartoonist George du Maurier who created the character Svengali in the novel Trilby. There is little doubt that she belonged to literary aristocracy.
When she was a teenager, on a holiday in Cornwall, she and her sisters convinced their mother to buy a broken down old boathouse Ferryside in Bodinnick across the harbour from Fowey. It was here that she wrote her first novel The Loving Spirit in 1931. She loved Fowey and Cornwall and never got it out of her system. She really was not at all comfortable in London and preferred the isolation of Ferryside. On and off in London and Cornwall she wrote three more novels and in 1932 married Frederick "Boy" Browning – who she met on the water sailing in the Fowey harbour. He was then a major in the Grenadier Guards and they were instantly attracted to each other. The courtship was brief – in fact only three months – and it is rumoured that she proposed to him as "she wanted to get on with her life". Eventually they had three children: Tessa, Flavia and Christian, or "Kits" who was her favourite.
While spending some time away from her husband and children writing in Cornwall, she trespassed and discovered Menabilly – a seemingly abandoned and crumbling mansion on the mainland, hidden by dense forest from the road and from the sea and not far away from the town Fowey. She fell in love with it immediately and used it as the sleeping Cornish house Manderley in the novel she had been contracted to write by her London publisher Victor Gollancz. She was determined to own it although she never did and thought that part of her soul belonged there. But it was some years before she could even rent it from the Rashleigh family who owned Menabilly.
But there was a dark side to Daphne du Maurier's character. In 1937 her husband "Boy" Browning was posted to the Middle East as Commander of the Second Battalion of the Grenadier Guards. As the wife of an English officer she was expected to follow him. The marriage was a success but she was being dragged away from everything she loved, especially Cornwall. On top of this she knew that "Boy" Browning, who she called Tommy, had been engaged before they were married to the tall, slim, and beautiful dark-haired temptress Jan Ricardo. She believed that her husband had a continuing relationship with her when she unwittingly found a packet of letters signed with a large flourishing "R" that dwarfed the other letters of her name. The seeds of jealousy sprouted and grew in the young author's mind. She hated Alexandria and Egypt where her husband was stationed. She hated the army life too and the constant separations where he was away from her either doing manoeuvres or having nights out with "the boys", who she regarded as nasty common people.
And so the seeds of jealousy grew. Although she had a firm contract and deadline from Victor Gollancz for the novel which was to follow her most recent Jamaica Inn, writing was difficult. Alone, partially estranged from her husband in the searing heat of Egypt, the young Daphne found concentrating almost impossible. But she persisted and finally found her rhythm and the release that writing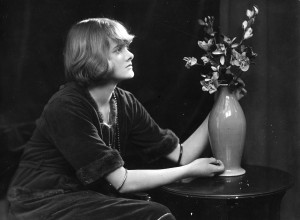 brought with it. In the end she wrote about her own situation – a young wife, a handsome Army officer, a beautiful dark mistress in London, the Cornish mansion Menabilly she craved to live in . . . . . it was inevitable that she would write Rebecca with all its dark secrets and atmosphere of impending disaster.
It had been almost six months since she had left England, and her two infant daughters Tessa and Flavia. (Christian was born later in 1940.) Racked with jealousy, and loneliness, the 30-year-old du Maurier ploughed into her novel. It wasn't easy but she was soon completely immersed in her macabre love story. The reader never really knows who the storyteller is behind Rebecca – but it is clearly herself. She peels her emotional skin off her body and bleeds her feelings into her writing. Suspicion. A young woman married to a slightly older man. The beautiful Cornish mansion by the sea. Jealousy – again, and again, and again. She held nothing back and knew that something awful would have to happen if the book and her story were to be a success. Du Maurier often said that her novel was a study in jealousy – but she admitted only to a very few people that its origins were the heartbreaking reality of her own life. Even the Cornish house, which she was eventually to rent and live in for over 25 years, had to have its evil secrets. And it does. The story goes from strength to strength as she created the unknown character of Rebecca. It is a romantic story and actually quite similar in its Gothic character to Charlotte Brontë's Jane Eyre.
She was concentrating fully on her writing almost to the exclusion of everything else when her husband "Boy" Browning was suddenly called back to England in December of 1937. Totally immersed in her writing and unnerved, she immediately separated herself from her husband and small children and left for Cornwall, determined to finish her story without any of her family or Christmas interference. She worked like the high winds and storms in the Fowey harbour below her and somehow, in less than four months, she finished her manuscript and delivered it to Victor Gollancz. They knew instantly the qualities of du Maurier's masterpiece.
Certainly Alexandria was not the place to write a romantic novel. Yet it is from Alexandria that she sowed the seeds of her imagination. Rebecca is a love letter to the country for which she yearned and, although a study in jealousy, it is also about the suspenseful relationship between a young woman and the insecurity of her marriage.
Rebecca sold nearly three million copies in the 25 years immediately after its publication in 1938 and made Daphne du Maurier's name, not just as a first rate storyteller but as a mistress of suspense. Her power to create a sense of place is almost unequalled in the literary world. Rebecca has never been out of print. It has by far outsold all her other books and it still sells more than 4000 copies a month world-wide. The Oscar-winning film of the same name was made by Alfred Hitchcock in 1940 starring Laurence Olivier and Joan Fontaine, and then she herself adapted Rebecca as a stage play in 1939 which also had a successful London run in 1940 of over 350 performances. It was adapted as an opera with music by Wilfred Josephs and performed in Opera North in Leeds in 1983. As recently as September 2006 a musical version of Rebecca premiered at Raimund Theatre in Vienna, Austria, written by Michael Kunze with Sylvester Levay's music.
Daphne du Maurier went on to write 22 works of fiction and another nine non-fiction books including biography.
She was known as Daphne du Maurier from 1907 to 1932 when she became Mrs Frederick Browning – but continued to write under her maiden name. She was titled Lady Browning; Daphne du Maurier from 1946 to 1969. On being created Dame Commander of the Order of the British Empire in 1969, she became Lady Browning; Dame Daphne du Maurier O.B.E. (1969 -1989). Despite infidelities on both sides she remained married to "Boy" Browning until he died at Menabilly on March 14, 1965. She then moved to nearby Kilmarth where she died on April 10, 1989. Her ashes are scattered there in her beloved Cornwall.
Sadly Jan Ricardo, "Boy" Browning's mistress, who was the true inspiration for the character of Rebecca, died in 1944 when she threw herself under a train.