Annesley sings for Cancer Care
View(s):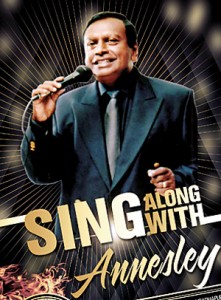 'Sing along with Annesley Malawana' will come alive at the BMICH on 18th of January 2014, in aid of Cancer Care Hospice, Anuradhapura. 'Sing along with Annesley Malawana' is the inaugural event of the UAE based 'The Buzz', in collaboration with Cancer Care Association(CCA), Sri Lanka .
Proceeds of the event will be donated to the development of the Cancer Care Hospice- Kurundankulama, Anuradhapura. The Buzz was founded by Roneski White and Thisaru Pinnaduwa with a vision of providing a unique experience in events, tourism and marketing consultancy.  'We are a team of avid and passionate individuals in UAE, who are driven by a strong desire to excel in everything we do' Roneski said.
CCA is an organization founded by Dr. Samdhi W. Rajapaksa and Consultant Clinical Oncologist Dr. Upul Ekanayake with a compassionate motive and dedication to ensure physical and mental well being of those who are affected from this often fatal condition. Since its inception in 2003 the  CCA has been committed to patient care by not only supporting them with everyday  financial and medical needs to cope with this painful situation but also to mentally overcome various problems related to their illness. 'Sing along with Annesley Malawana' will feature Annesley and his band Super Chimes.