Christmas CD from Anil Bhareti
View(s):

A Christmas CD with the best selection of Original Christmas songs sung by the veteran solo singer Anil Bharet has been released last week. The songs contained in this CD are selected and produced solely by Anil Bhareti. He is musically backed by 'Super Chimes' and new music arrangements provided by Channa Athalage, the leader of the band.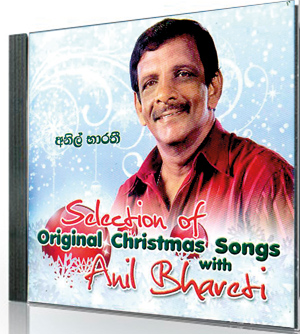 'This new CD is not only for the season but for all times' Anil said. Anil Bhareti counts over 40 years in Show Business and has appeared in stage shows here and abroad. He got over 100 songs on CDs and Cassettes to his credit in addition to over 50 Christmas numbers in his album.
Anil Bhareti started his singing career in the 1970s and this CD includes his best original selection of twelve Christmas numbers from his Christmas Album, including the ever popular 'Bethlehem Pure'.
These CDs are available at Torana, Mjestic City, Liberty Plaza, Vibration and in all Catholic Book Shops.