International Day of The Girl Child
View(s):

The United Nations General Assembly declared October 11 as the International Day of the Girl Child, to recognise girls rights and the unique challenges girls face around the world. So this year for its second observance, focus will be on "Innovating for Girls' Education".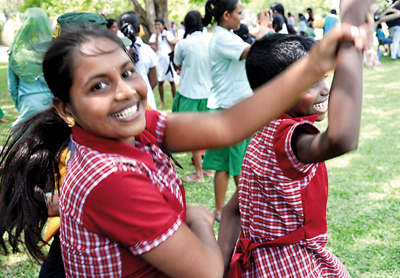 The fulfillment of girls' right to education is first and foremost an obligation and moral imperative. While there has been significant progress in improving girls' access to education over the last two decades, many girls, continue to be deprived of this basic right. Girls in many countries are still unable to attend school and complete their education due to safety-related, financial, institutional and cultural barriers. Even when girls are in school, perceived low returns from poor quality of education, low aspirations, or household chores and other responsibilities keep them from attending school or from
achieving adequate learning outcomes.
Thus on this International Day of the Girl, the World Association of Girl Guides and Girl Scouts with over 10 million Girl Guides and Girl Scouts in 145 countries hope to take the lead on October 11, 2013 to create the world they want for girls' and their main actions would be to;
Put girls' in the lead! Support them to speak out at parliaments, edit newspapers, chair corporate boards, make breakthrough 
scientific discoveries, win races and sing to packed stadiums! Imagine a world where girls' are in the lead by adding ideas, films, pictures, quotes and stories to theworldwewantforgirls.tumblr.com
Make sure October 11 is just the beginning. Support a girl to reach her fullest potential by partnering with her to help make the world where girls' are in the lead a reality.
comments powered by

Disqus