Another worthy project
By Thinogie Jayasundara, Mahamaya Girls' College, Kandy
From a Funday Times Club Member
View(s):
It's a dream come true for a needy family. It was yet another heartwarming project of 2009 / 2011 Senior Guides of Mahamaya to build a shelter for a homeless family. In aid of the housing project currently undergoing, a second-hand book sale and a fundraiser was held at the Kandy City Centre on August 3, from 9.30 a.m. to 5 p.m.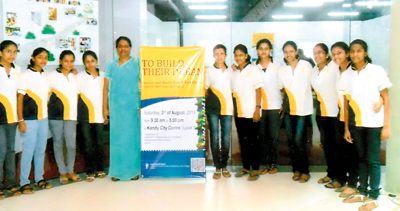 There were many valuable books donated by the students of Mahamaya Girls' College Kandy at the request of the Senior Guides. Along with different types of books, hand-made cards, bookmarks and home made goodies were available.
The Senior Guides of Mahamaya Girls' College Kandy were very happy as their fundraiser was successful.
comments powered by

Disqus