A writer for the people
By Duvindi Illankoon
Named as one of the most influential Muslims under 40 in the world, British born journalist and author of Sri Lankan heritage Tasnim Nazeer wants to be the voice of those who do good work
View(s):
Tasnim Nazeer realised the might of the pen while she was in Sri Lanka following the tsunami, covering relief efforts. Being a college student and still relatively inexperienced, the British born journalist of Sri Lankan heritage was in the very early stages of her career. But being in her native land at a time when emotions were running high and stories in desperate need of being told to the world were aplenty, her eyes were opened to the endless possibilities of pen, paper and a good story.
That assignment gave her perspective and purpose. "Talking to the victims personally and sharing their stories was a turning point that really motivated me to focus on human rights journalism," she shared with us over an email interview. "I realised that the pen has the ability to raise awareness about an important issue and hopefully create a positive change." She went on to obtain a BA Honours in Journalism from the University of Arts in London.
Tasnim has clearly found her calling in life-she has contributed to a variety of print and online publications including CNN, The Huffington Post, The Muslim News, Your Middle East and more. As a journalist, it took her a while to get a foothold in the industry and she now finds her niche in human interest and human rights stories, also writing specifically about Muslim stereotypes. She strongly believes that "it's very important to dispel myths and stereotypes surrounding Muslims in the media." Her article on the French ban of the burka received an overwhelmingly positive response and was commissioned by CNN to be used in platforms raising awareness from the Muslim perspective.
Coupled with her work on Amnesty International's Report in 2010 for The Muslim News highlighting the need for a voice for victims, this put her on the shortlist for several awards including The Young Journalist of the Year 2011 at The Muslim Writers Awards and The Asian Women of Achievement in Media. In 2013 she received the Muslim News Award for Excellence in Media for her work on interfaith journalism.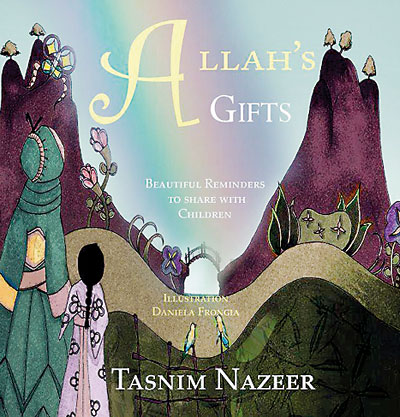 This work on positive interfaith relations is something she holds very close to her heart. Hailing from a nation with such diverse multiculturalism, she strongly believes that everyone has the ability to live peacefully with each other. "Promoting peace within the country can only further help to create unity amongst the people. I feel that there needs to be more emphasis on interfaith relations in order to promote better understanding and share what we have in common.
Most major religions promote goodness and we should all be united in humanity, respecting one another's beliefs and opinions," she says. She is now an Ambassador for Peace with the UN Universal Peace Federation. As an Ambassador for Peace she works in the UK, representing the voices of diverse communities in expressing their issues. She's also the author of Allah's Gift, a children's story that advocates the non-materialistic gifts of life with engaging visuals and narratives. There's another on the way later this year and Tasnim hopes to publish her first novel set in Sri Lanka.
Tasnim was recently recognised by MB Muslima Magazine as one of the most influential Muslims under 40 in the world. Being awarded this particular title was a bit surreal, she says, noting that there are many Muslim women who excel in their chosen fields while managing a family. Tasnim herself is the mother of three kids-they are often the inspiration for her novels for children. Her husband, a doctor by profession, has an impressive work ethic that she says she strives to emulate while her late grandfather remains her greatest inspiration.
"He left a lasting impression in my life," she says. "He always said to me that one day he was sure that I would be a respected writer-'a writer for the people.'" This is why her favourite stories are those involving people and the work they do for their communities. "Recently I covered a story for the Huffington Post on Narayanan Krishnan, a chef who has dedicated his life to feeding the homeless in his hometown of Madurai, India. The story really touched my heart because it promoted selfless giving and raised awareness about India's burgeoning divide between the classes. It inspired me to champion charities and organisations and give them the voice they need to promote their good work."
For more on Tasnim and her work, visit www.tasnimnazeer.com
Follow @timesonlinelk
comments powered by

Disqus