IRB bigwig Lapasset's praise has hollow ring for 'talented Sri Lanka'
View(s):

It was good to hear the encouraging words the head of the International Rugby Board Bernard Lapasset had for Sri Lanka's sevens team on his recent visit to Colombo.

Lapasset who was at the Singapore Sevens last November which doubled up as the Asian qualifiers for this weekend's Rugby World Cup Sevens in Moscow said he was impressed by the standards of Fazil Marija and his men.

Whether he was just being polite, being a guest of the Sri Lanka Rugby Football Union as well as organisers of the Carlton Sevens, we won't know. But it is good to at least know that we are on the radar of one of the most powerful men in world rugby.
What was even more encouraging is that Lapasset acknowledged the talents of our players. He was quoted as saying: "You have quality players and I hope you will qualify for bigger events in the future".

There is no question about the natural flair and aptitude for the game in the country. But just having natural ability is not enough. The nature v nurture debate will always tend to prove that while you have a head-start if you are born talented, it will all come to nought without hard work and dedication.

Murali and Malinga will not have gone so far if they hadn't trained hard. The story of how the latter bowls at a pair of shoes nailed to the ground to perfect his yorkers is well documented. It is the same across other sports too.

Tiger Woods is said to have pottered around with a putter from age three. Indeed, he was driven to succeed and improve from a very young age. He has revealed his regime leading up to a major tournament includes getting up at 6am, takes a four-kilometre run followed by gym stretches, then half-an-hour for breakfast, two hours on the driving range, nine holes of golf, lunch, two more hours on the range, another nine holes, some pitching, dinner and bed.

Haile Gebreselassie had all the genes great distance runners from the central highlands of Africa jave, but still he ran more than 200 kilometres a week in training.

Talent will only get you so far. To become a true world beater, you need to sweat it out. There is no short cut to success. In fact, being naturally gifted can sometimes be a millstone around your neck. Sometimes if you have it too easy on the way up, as a junior, you might take it all for granted and fritter away your God-given gift.

We have seen tennis prodigies blowout before they can realise their full potential. Anna Kournikova first played at the US Open when she was 15. She never won a singles title in her life – although her centrefold looks has taken her far.

Not many can rely on their looks alone. Ghanain-born American footballer Freddy Adu was billed as the next best thing to sliced bread as a teenager. But today the joke is there was 'much Adu about nothing'.

Why do we bring all this up? Just to show that hard work, right direction as well as the right environment all combines to play a key role in making a champion.

It is up to the Sri Lanka Rugby Football Union and assorted stakeholders in the game to come up with the default settings that can turn Lapasset's words into reality.

It is high time Sri Lanka start qualifying for meaningful competitions in the world of sevens. While we are big fish in a small pond, just look at Hong Kong.

It's sevens team will today be running out at the iconic Luzhniki Stadium in Moscow, one of three Asian teams at the World Cup Sevens – the other two being Japan and the Philippines.

The IRB last week came out and confirmed that this World Cup Sevens will not be the last edition – they had said it would be with rugby sevens in the Olympics, but have now backtracked – and that the next one will be played in 2018, in-between Olympic Games cycles.
Sri Lanka's goal must be to qualify for that. Hong Kong, despite its limited player-base, holds the proud record of having played at every World Cup Sevens since the inaugural tournament in 1993 at Murrayfield, Scotland.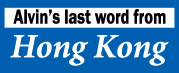 A more immediate goal for Sri Lanka's sevens team must be next year's Asian Games in Incheon, South Korea. The target must be winning a medal. With Hong Kong only able to field players either born in Hong Kong or of Asian parentage at the Asian Games – in other IRB events, they can field players who have lived three years in the territory – this will make it a bit easier.
Yet, with such a team, Hong Kong went on to win the silver medal at the last Asian Games in Guangzhou in 2010. So the road ahead will be tough.
The other main challenge awaiting Sri Lanka is to try and finish in the top three in the four-leg Asian Sevens Series which gets underway in September. Such an eventuality will earn them a berth at the Hong Kong Sevens next year.
It is all good for Lapasset to come over and hand out praise. But there is a hollow ring to such platitudes for Sri Lanka has yet to truly earn it.
Follow @timesonlinelk
comments powered by

Disqus