The joker who trumped the political pack
By Gaston de Rosayro
Remembering Wijayananda Dahanayake
View(s):
The 110th birth anniversary of Wijayananda Dahanayake of Galle, the former caretaker Prime Minister of our nation, falls tomorrow. He was born on October 22, 1902 as a twin in a traditionalist Kachcheri Mudliyar's family. Perhaps more than any other politician he was an enigmatic and enchanting maverick.
He is said to have been precocious even as a child. As a schoolboy at S. Thomas' College Mt. Lavinia, he is supposed to have been a thorn in the side of Warden Rev. William Arthur Stone, stonewalling the martinet during mock parliamentary debates. To be sure that iconoclastic streak must have run in the family blood stream for generations. Indeed, an Administration of Justice Police Proclamation issued in 1804 decrees the name of Dahanaike Koditoekku Arachy (Vidane Arachy), a direct ancestor of Wijayananda Dahanayake as a traitor by the British government.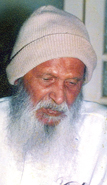 Dahanayake was part of an accomplished breed that had adapted resplendently as anglicised elite but clung fiercely to their proud local ancestry. Largely he was gifted with an extraordinary assimilated intelligence that was a consequence of colonisation. A demonstration of his crossbred outlook and way of life is best expressed in his unblemished command of both the Queen's language and the Sinhala vernacular in which he could expound on any theme with equal competence.
He was certainly mercurial and faintly eccentric. He could be petulant, almost cantankerous at times, although it was the usually amiable side of his character that surfaced most. No one in the administration, legislature or the media was actually able to discern his inscrutable mindset or crack the veneer of his real character.
That is because the man above all was a paradox. But if one were to have scratched the façade of unconventional behaviour there would have emerged a sagacious, astute and manipulative mentality. Attempting to encapsulate the saga of Dahanayake, the engaging guru turned politician in a modest newspaper article would not be doing him justice. His is an intriguing almost mythical narrative of a celebrity that is deserving of being chronicled in a comprehensive biography.
In brief, this is a modest transcript of Dahanayake's political legend. He was a member of the Lanka Sama Samaja Party before joining the administration of S. W. R. D. Bandaranaike, prime minister and leader of the Sri Lanka Freedom Party. He served as cabinet minister of education from 1956 to 1959. He took office as prime minister, cabinet minister of defence, external affairs and education when Bandaranaike was assassinated in September 1959.
He contested the March 1960 General Election under the nomination of his newly formed Lanka Prajathanthravadi Pakshaya , LPP, also humorously dubbed the Lanka Pisthola Pakshaya. He was not re-elected as an MP as he lost his Galle constituency also in that election. He had also served as a cabinet minister of home affairs in Dudley Senanayake's government from 1965 to 1970 and cabinet minister of cooperatives in Junius Richard Jayawardene's government from 1986 to 1988.
Daha actually defied classification and could not be labelled or summed up in the class of any of his contemporaries in the dovecotes of political power. Yet on many occasions he set the feathers flying in that august assembly with his incomparable, impish streak.
It is true that many had categorized him as the naive joker who had shuffled himself into the parliamentary pack with the legerdemain of a card sharp. True, but the misguided notion of his simplicity is plainly demonstrated when one reflects on the fact that he was able to merge into any of the varied ideological suites to suit political expediency.
Even as an elder statesman he was the personification of perennial youth, a sort of ageless delinquent with gray hair. No political writer then or now was actually able to capture the contradictions of the complicated teacher-turned-politician that was Wijayananda Dahanayake.
His chimerical temperament was grist for the right wing press which satirized him without respite. His wordplay along with some of the greatest parliamentary orators of the time provided dream 'copy' for lobby correspondents, political columnists and newspaper editors.
But all the same he was considered an endearing and entertaining subject always compellingly engaging with his rib-tickling cameo roles within the legislature and outside it. And it was almost impossible to separate the reality from the myth of the anecdotes attributed to him from time to time.
Ever since Dwight Eisenhower named him Ambassador to Ceylon in 1975, millionaire New York Dress Manufacturer Maxwell H. Gluck had been trying to live down the howl that went up when he ingenuously admitted to the Senate Foreign Relations Committee that he did not know the name of Ceylon's Prime Minister.
Gluck on taking up his appointment in Sri Lanka had bravely proclaimed: "My name is Gluck, and it rhymes with pluck," When Gluck paid a courtesy call on Dahanayake who was Education Minister, Dahanayake is reported to have had greeted him with some degree of aloofness. Which prompted the legendary editor of the old 'Observer' Tarzie Vittachi to parody the whole encounter with a naughty limerick style skit of his own, purported to have been created by Daha: " I do not love thee Maxwell Gluck. In fact, I do not give a …..damn!".
Then again when Daha as Education Minister had issued a new order about how students should be caned Vittachi in his column came up with this classic take-off on Felicia Heman's classic poem 'Casabianca':
"The boy stood on the burning deck
His back was to the mast.
He swore he wouldn't leave that place
Till Dahanayake went past.
But Daha was a wily lad,
He threw the boy a plum,
And when he stooped to pick it up -
He gave the boy … some corporal punishment."
The death of S. W. R. D. Bandaranaike hurled the island headlong into yet another political crisis. Bandaranaike's chosen successor, Education Minister Wijayananda Dahanayake was asked to take over the government. He was a stand-in no doubt, a sort of stunt man understudy who was propelled into the leading role by default.
As caretaker prime minister he faced internal party dissensions as well as thunderous opposition demands that his government resign. But Daha had a flair for the unpredictable. He showed that he had been around the track before, knew when to cruise and when to gun the engine.
The besieged Dahanayake baffled the entire political firmament with a series of trumps. He did so with aplomb in an overnight operation that left the whole country blinking. In quick succession he dissolved parliament, fired five Cabinet ministers, quit the Freedom Party, and announced the formation of a new political party of his own.
When he died on May 4, 1997 as a simple man at the age of 94 years, six months and 12 days, he had been the longest surviving Sri Lankan Parliamentarian. In all, he was considered the most flamboyant and charismatic political figure this country has ever seen. He was voluble and enlivened every parliamentary debate. We will never see the likes of such an exuberant personality ever again.
Follow @timesonlinelk
comments powered by

Disqus