UN Secretary Generals
View(s):

This UN Day, we celebrate by meeting the faces of the UN.  The Secretary General of the United Nations is the most important position within the organisation. Men in this position (there has never been a female Secretary General) have used their positions to speak out on global issues but they've also sometimes been perceived as weak or incompetent.

Kofi Annan once described his job, saying: "I am a cheerleader, I am a promoter, I am a salesman, I am a debt collector, I am a father confessor and there are other aspects I still have to discover."

"More than ever before in human history, we share a common destiny. We can master it only if we face it together.
And that, my friends, is why we have the United Nations."

— Kofi Annan, Secretary-General of the United Nations, 1997 — 2006.

So far, the UN has had 8 Secretary Generals.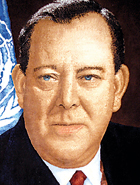 Trygve Lie (Norway), 1946 –1952: On February 1, 1946. Mr. Lie was elected the first Secretary-General of the United Nations. He would resign in 1952, largely due to the Soviet Union's resentment of his support of UN military intervention in the Korean War.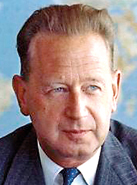 Dag Hammarskjöld (Sweden), 1953 – 1961: Hammarskjöld was a Swedish diplomat, economist, and author. The second Secretary-General of the United Nations, he served from April 1953 until his death in a plane crash in September 1961, while on a peace mission in the Congo. He is the only person to have been awarded a posthumous Nobel Peace Prize.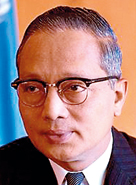 Thant (Myanmar), 1961–1971: This Burmese diplomat served as the third Secretary-General of the United Nations. He is remembered for his work in helping John F. Kennedy and Nikita Kruschev negotiate during the Cuban Missile Crisis, thereby narrowly averting the possibility of a major global catastrophe. "U" is an honorific in Burmese, roughly equal to "Mr". "Thant" was his only name. In Burmese he was known as Pantanaw U Thant, in reference to his home town of Pantanaw.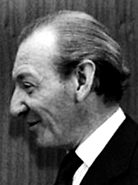 Kurt Waldheim (Austria) 1972–1981: This Austrian diplomat and politician would eventually become the ninth President of Austria, from 1986 to 1992. While running for President in Austria in 1985, his service as an intelligence officer in the Wehrmacht during World War II raised international controversy.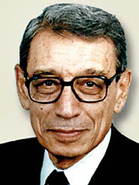 Boutros Boutros-Ghali (Egypt), 1992 – 1996: An Egyptian scholar and statesman, he was the first Arab and first African to hold the leading UN post. He oversaw a UN peacekeeping mission to Somalia that went rather disastrously, and asked for assistance from the U.S. and other nations within just a few months. Also under his watch, war raged in Bosnia and genocide unfolded in Rwanda. Boutros-Ghali served just one term as Secretary-General, when the tradition is two.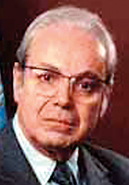 Javier Pérez de Cuéllar (Peru) 1982–1991: Secretary General Javier Perez de Cuellar first assumed office in 1982. He was then appointed for a second term of office, which began on January 1, 1987. In the course of his career, Mr. Perez de Cuellar was decorated by some 25 countries.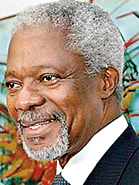 Kofi Annan (Ghana), 1997 – 2006: A lifelong UN, bureaucrat, Annan started working for the U.N. while studying in Geneva in 1962. He was Under-Secretary General under Boutros Boutros-Ghali when he got the big gig in 1997, becoming the first black UN Secretary General. Annan and the United Nations were the co-recipients of the 2001 Nobel Peace Prize for his founding of the Global AIDS and Health Fund to support developing countries in their struggle to care for their people.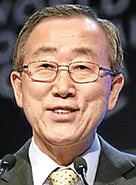 Ban Ki-moon (China) 2007 – present: The eighth and current Secretary-General of the United Nations succeeded Kofi Annan in 2007. Ban has led several major reforms regarding peacekeeping and UN employment practices. Diplomatically, Ban has taken particularly strong views on Darfur, where he helped persuade Sudanese President Omar al-Bashir to allow peacekeeping troops to enter Sudan; and on global warming, pressing the issue repeatedly with former U.S. President George W. Bush. He was unanimously re-elected for a second term and will serve till 2016.
Follow @timesonlinelk
comments powered by

Disqus