Have you been to Sinharaja?
By Aanya Wipulasena
View(s):
Have you been to Sinharaja? If you are a nature lover then the answer should be a yes but if you didn't have time to, maybe in the next school holidays. But before you do, let me tell you some things you should know about this unique rainforest. Sinharaja Forest Reserve is located in the south-west of our country which is in the Wet Zone and it covers an area of 8,800 hectares. It consists of many endemic flora and fauna which adds to its uniqueness.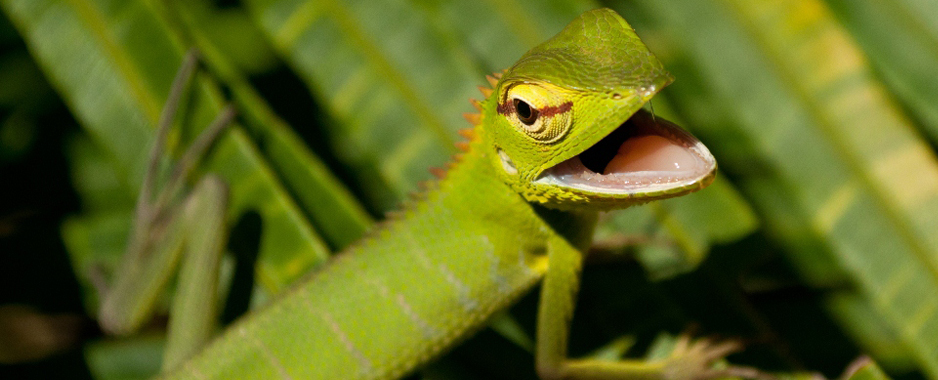 It is found that more than 60% of the trees are endemic and over 50% of mammals, insects, reptiles and amphibians are also endemic to Sri Lanka. It is said of every four plants found in Sinharaja, three are endemic. Most of the flora and fauna found in this forest are rare. We should be proud of it because not only is it a biodiversity hotspot but it has also been chosen as a Man and Biosphere Reserve, (MAB) by UNESCO in 1978. Man and Biosphere Reserve means that these nature preserves balance
biological and cultural diversity with economic development and adding to that it was named a World Heritage Site by UNESCO in 1988.
However the Kingdom of the Lion or 'Sinharaja' has been subjected to commercial logging in 1966 – 1977, before it was identified by the UNESCO. This caused the forest to lose most of its precious plants and animals. When in 1977, logging was suspended researches on it started which ended up in finding many rare and endemic species. It is also reported to be considered the world's largest database of mixed species.Don't forget to see the largest tree in the forest,
The Giant Nawada Tree or Shorea stipulates (scientific name). Its height is 43m, girth 6.3m and volume is 110m3 and the wood of the Nawada tree is used for plywood mostly. Sinharaja Forest Reserve is important to us because it is the most researched forest in Sri Lanka.
The plant or vegetation studies done in the forest include non timber forest resource,  primary and pioneer species seeding ecology, pollination ecology, soil fertility and restoration while animal studies include ecology of small mammals, herbivore researches, avian flocks composition, behaviour, feeding and ranges studies, blue magpie nesting, mosquito faunal diversity, ant studies and diet, microhabitats and ranges of selected amphibians.
There have been studies made on social-economical aspects as well as livelihood of rich and poor villagers, problems of small holder tea growers, Sinharaja resource valuation as a conservation community and villagers view on community based participatory forest management.
There are 26,000 people and 6,500 families living around Sinharaja and most of these houses are made of wattle and daub and raw materials obtained from the forest. For a living, these villagers pluck tea or arecanut. They also make sweet toddy, toddy, jaggery and treacle out of Caryota Urens or Kithul.
People believe that Sinharaja got its name in different ways. Two of the most common beliefs are that lions lived in this
forest in ancient times and a legend says that a princess was banished for misbehavior to the forest where she met a lion that she later married.
Sinharaja Forest Reserve is important to us because it is the last largest rainforest patch we have in the wet zone since the other forests were logged.
It is also a living biological laboratory. After the forest was logged its regeneration has helped to study and
identify many species. This is also a convenient forest for educating anyone interested in studying about different species.
(Many thanks to Professor Sarath Kotagama for the information he provided for this article.)
Follow @timesonlinelk
comments powered by

Disqus