People and events
View(s):

India and Pakistan celebrate 66th Independence Day

Eucharistic Rally after half a century

A Eucharistic Rally will be conducted at St. Joseph's College on August 31 to September 2. A series of events and devotions will take place over the three days from 8 a.m. to 7 p.m. This is the first Eucharistic Rally being held in the country after nearly half a century.

The rally will commence on August 31 at 8 a.m. with the concelebrated Holy Mass presided over by Bishops Emmanuel Fernando and Maxwell Silva, Auxiliary Bishops of Colombo. On the second day, the Golden Jubilarians, Rev. Frs. Bertram Dabrera, Joseph Benedict Fernando and Sixtus Kurukulasuriya will celebrate Holy Mass at 8 a.m. The Archdiocese choir and combined Choir of Pueri Cantores will sing at these celebrations.

Two choral concerts of sacred songs by the Archdiocesan Choir and the combined schools choir of 93 singers (Pueri Cantores), who performed recently in Rome, will take place at St. Joseph's College chapel at 5.30 p.m. on August 31 and September1, respectively.

A highlight of the event is a 'Vocations Exhibition' showcasing the mission and work of 45 Congregations on the theme 'Is God Calling You?' The well laid out exhibition, held in the Fr. Stanley Abeysekera Auditorium of St. Joseph's College will also display the lay Apostolate Programme of the Archdiocese of Colombo. A section presenting several Eucharistic miracles, in several countries, through a video presentation will be of interest to many.

On the final day, September 2, open air Holy Mass will be celebrated at 3 p.m. in the college quadrangle by His Eminence Malcolm Cardinal Ranjith. A combined choir of over 700 singers, all students of Catholic schools of the Archdiocese will lead the singing in Sinhala, Tamil, English and Latin.

This will be followed by a solemn Eucharistic Procession, led by 12 school bands, followed by prefects, students and parishioners of the Archdiocesan parishes. The three day Eucharistic Rally concludes with the Hallelujah Chorus sung by a combined choir of 1000 singers and band members. All are welcome to participate in this Eucharistic Rally.

Former al-Jazeera chief here for Bakeer Markar memorial lecture

Wadah Khanfar, co-founder of the Sharq Forum and the former Director General of the Al-Jazeera Network, will be in Sri Lanka to deliver the annual Deshamanya M.A. Bakeer Markar memorial lecture to be held on September 10.
Widely regarded as one of the most influential intellectual in the Arab world, Mr. Khanfar will speak on "the Arab Awakening: The Birth of a New Political Paradigm" – a topic that has generated wide interest across the world.
Mr. Khanfar is being invited and hosted by the Bakeer Markar Centre for National Unity [BMCNU], an organisation that promotes the vision of late Bakeer Markar, former Speaker and Governor of the Southern Province. Every year the Board of Governors of the BMCNU organise a commemorative lecture highlighting a significant societal topic and note the continuous steps taken by late Bakeer Markar to bring about national unity.
During his visit Mr. Khanfar will be meeting President Mahinda Rajapaksa, attending a forum co-organized with the Sri Lanka Press Institute with heads of media institutions and meeting several key decision makers.
Until September last year, Mr. Khanfar had been the Director General of the popular satellite network. He now devotes much of his time to Al-Sharq Forum, an independent international network with a mission to develop long-term strategies to ensure the political stability and economic prosperity of the Arab world and greater Middle East.
The Forum focuses on promoting the ideals of democratic participation, an informed citizenry, multi-stakeholder dialogue and social justice.
His journalistic journey began with Al-Jazeera Arabic channel while he was a research fellow in Johannesburg in 1997, subsequently covering some of the world's key political zones, including US-led wars on Afghanistan and Iraq. He was appointed the chief of the Baghdad bureau during the height of Iraq invasion. The same year, he was appointed as Al-Jazeera's Managing Director and Director General in 2006.
HSBC observes Iftar with underprivileged children
HSBC hosted a special Iftar programme for underprivileged children of the Home for Girls, Balapokuna and CIS Infants Home, Kirulapone in celebration of the holy month of Ramadan.
Over 60 staff volunteers from different religious backgrounds joined together to engage children in games and fun filled activities and gift giving. The programme concluded with children observing Iftar with refreshments served by staff, who truly enjoyed the experience.
Art exhibition by Urane Atukorala
Today is the last day of an exhibition of paintings and drawings by Urane Atukorala at the Lionel Wendt Art Gallery.
Consultant to Social Services Minister
Krishantha Kumara, son of a veteran SLFP member from the Trincomalee district, S.H. Somapala, has been appointed as a Consultant to the Minister of Social Services, Felix Perera.
WNPS launches website
Keeping pace with modernity, the oldest conservation group in the country, the Wildlife and Nature Protection Society (WNPS) of Sri Lanka, established in 1894, launched its revamped website on August 2 at a simple ceremony at its office at Rajamalwatte Road, Battaramulla.
WNPS Vice President Lal Anthonis guided the invitees through the different aspects of the not only user but also social media-friendly website www.wnpssl.org while its President Ravi Deraniyagala said that WNPS has been at the forefront of many a battle to safeguard the environment.
Mr. Deraniyagala pointed out that some of the most significant achievements of the WNPS were the agitation in 1948 that led to the setting up of the Department of Wildlife Conservation (DWC) in 1949 and the protests against logging at Sinharaja, the protection and safeguarding of which led to it being declared a World Heritage Site. WNPS was also instrumental in the establishment of the three National Parks of Yala, Wilpattu and Uda Walawe, it is learnt.
The WNPS website which not only has information about its activities and much more while including a gallery of beautiful pictures has been designed by the Managing Director of Vishmitha, Harsha Gomes.
Picture shows from left: WNPS Vice President Lal Anthonis, President Ravi Deraniyagala and Vice President Deepal Gunaratne.
A chance to take part in Ariel Dorfman's "Widows" 
Ariel Dorfman's masterpiece "Widows" is being staged at the Lionel Wendt in November. The play will be directed by Feroze Kamardeen and presented by StageLight&Magic Inc.
"Widows" is a simple story of a group of women in an unnamed country, which is recovering from a violent civil conflict. A new captain is posted to the village and he comes brimming with new ideas for reconstruction and rehabilitation. Some of the women, however are more interested in finding their loved ones.
The captain starts off his tenure at the village by saying "In the memories of some, the war goes on. Terrible, strict measures have been necessary; we have all suffered great loss, the people and its army. Those of us with the determination and courage for the future are ready to let go. We are ready to forgive your disobedience if you are willing to forget our stern response to it, if you learn to behave."
Open auditions are being held on August 26 for acting roles for the play. Auditions are being held at the Punchi Theatre in Borella starting from 9.30 a.m. All those interested in being a part of this play can mail info@stagelightandmagic.com or log onto the "Widows"Audition Page on Facebook for more details and audition scripts.
With love from all the family
birthday tribute to Yvonne Fernando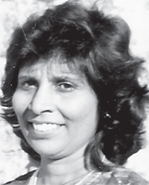 A bright and sunny day will soon dawn
As it did on the day our dear Yvonne was born
Family and friends will gather around her
To make it a special day to remember
Eighty years of well-being was God's special gift,
For this devout lady, weak souls to uplift.
Many recall the deeds she has done
For her husband, her children and 'most everyone.
She'd risk the walk through to shanty town,
On narrowing footpaths, with flip-flops on.
Unkempt faces emerged with joy
As she searched their needs with a kindly eye
Listening to tales such a contrast from now
She'd soothe those who pined most of all for love.
She's well equipped with beauty and grace
Even age has not taken its toll from her face!
Symbol of courage and endurance unsung
A shining example for the aged and the young
We wish her good health and happiness
Encompassed in love, she'll be truly blessed
Noelyn Fernando
SLELTA to hold biennial conference  on 'Changing Paradigms in English Language Teaching' 
Most professionals will be quick to agree that interacting with others in the field, exchanging experiences and absorbing new concepts gives an invigorating lift to an otherwise mundane working life. Teachers of English will have that opportunity when the Sri Lanka English Language Teachers' Association (SLELTA) holds its biennial conference in September with participants from all over the island meeting for stimulating discourse and discussion.
The seventh International SLELTA Conference will explore the theme of 'Changing Paradigms in English Language Teaching' over three days, beginning September 7, at the Sri Lanka Foundation Institute in Colombo. The chief guest will be Minister of Education Bandula Gunawardena.
The theme reflects the particular situation that English language teachers face both in schools and universities here. In a world driven by technology and challenges to old conventions, how should traditional teaching methodologies be adapted, or even avoided, to spark interest in learners of English as a second language?
Are there alternatives to the chalk and talk style of teaching, which may have worked a generation or two ago but can no longer motivate youngsters with eclectic interests and shorter attention spans? How best can Sri Lankan learners be equipped for real world communication in English?
Opening the symposium as the keynote speaker will be Professor David Nunan elaborating on the topic "Educating Young Learners for the 21st century." The Vice President for Academic Affairs at California's Anaheim University, Professor Nunan has established a formidable reputation as a linguist, researcher and author.
He is also the Emeritus Professor of Applied Linguistics at the University of Hong Kong, Professor in Education at the University of New South Wales and an executive committee member of The International Research Foundation for Language Education. He has written over 100 scholarly books and articles on issues in teacher education, curriculum development, classroom-based research and the teaching of grammar in the communicative classroom.
Other plenary speakers include George Pickering, an educational coach, teacher trainer and consultant, and Leeds University's Mike Baynham who is the Professor of TESOL (teaching English to speakers of other languages). Mr Pickering who has worked closely with the British Council, Pearson Longman and other organizations is the academic director of the English UK Diploma in Language Teaching Management. Professor Baynham is also the director of the Centre for Language Education Research at the University of Leeds.
The sub-themes of the SLELTA conference include Assessment, Pedagogy and Innovation in Learning and Teaching, Literature in the Language Classroom, Engaging Young Learners, University English Teaching and Learning and English for Specific Purposes. Participants can stay up-to-date with topical research depending on their area of interest.
They will also have the opportunity to participate in workshops and panel discussions conducted by local and foreign experts.
Online registration for the September 7 SLELTA Conference is open at www.slelta.lk. Those who would like registration forms emailed to them can send a request to sleltainquiries@gmail.com.
comments powered by

Disqus