APIIT School of Computing produces highly employable IT Professionals
View(s):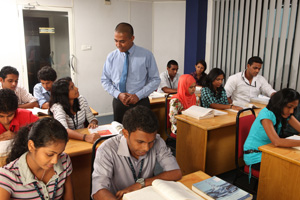 CAREER OPPORTUNITIES
The degree programmes offered at APIIT School of Computing aim to develop professional skills as well as provide good practical grounding in the chosen area of study. All the specializations provide prospects of employment in a wide spectrum of careers in Computing/IT and cater to the growing demand for industry specialists such as Application Developers, System Analysts, Software Engineers, Project Managers, Database Administrators, Analyst Programmers and Data Communication Specialists.
These programmes are structured carefully to offer in-depth knowledge within the area of computing covering computer systems, hardware, software, and information systems. Students are also required to engage in many development projects to help them acquire technical capabilities.
Thus APIIT students are groomed to become 'employable' graduates, possessing hands on experience, knowledge and skills on par with the industry requirements. This is one of the key reasons why APIIT-Sri Lanka has attracted thousands of students from all parts of Sri Lanka and from overseas to follow the various degree programmes in Computing over the years.
APIIT-Sri Lanka takes pride in having produced outstanding graduates who are acknowledged as dynamic professionals geared to take on the challenges of the ever changing IT industry.  The Career Guidance and Job Placement Unit maintain a close relationship with the corporate sector and assists students on planning their careers and securing employment.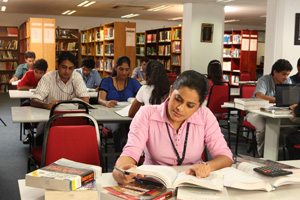 APIIT SCHOOL OF COMPUTING
The School of Computing at APIIT offers Degree programmes in Computing and Applied IT. Equal emphasis on theory and practice of computing and an industry oriented project work towards the latter part of the programme is a distinctive feature of the Computing Degrees. The School of Computing is driven by a vision to be the leading Computing School in the Asia Pacific Region with a global reputation for academic excellence; its mission is to produce IT professionals who are effective in a competitive international environment.
We offer degree programme in Computing Science, Software Engineering, and Computer Networks and Security.
APIIT – Sri Lanka, incorporated in September 1999 in partnership with the Asia Pacific Institute of Information Technology – Malaysia and Staffordshire University, UK offers tertiary education in Computing/IT, Business and Legal studies. These degree programmes are conducted over a period of three years enabling students to graduate in the early twenties with a prestigious Internal British Degree awarded by Staffordshire University. Staffordshire University is an internationally accredited higher educational institute in the UK with state-of-the-art facilities to support teaching/ learning.  A comprehensive quality assurance framework ensures that APIIT –Sri Lanka offers similar facilities and learning experiences to students. Accordingly, all programmes at APIIT are quality assured by Staffordshire University and students are awarded with the same degree certificate offered to those studying in UK. APIIT-Sri Lanka also facilitates credit transfers to a number of reputable universities in the UK and Australia and thus forms part of an international collaboration in cross border education.
LECTURE PANEL
School of Computing has a very dynamic environment that facilitates sharing of techniques and tools to make the learning experience meet high quality standard – this is due to the excellent pool of lecturers the in School of Computing, which includes staff members with PhDs and Masters degrees, Most of our academic staff is also trained in technical areas related to their field of study or research, and they can provide useful guidance to students during and after course delivery. Most importantly, we are proud to say that our Lecturers are effective teachers – they know how to make students learn and enjoy the subjects at the same time. Periodically, our own staff undergoes teaching training to keep abreast of new teaching methods and developing active learning techniques. Such techniques differentiate us from others since we try our best to adopt student-centric techniques, which has been proven to make learning more enjoyable and long lasting. Students also actively participate by providing feedback on delivery, facilities, and student support, which in turn helps APIIT in maintaining a high standard. Currently there are 11 fulltime Lecturers, with Dr. Dhananjay Kulkarni (PhD, MSc – University of California, USA) as the Programme Leader.
This is your opportunity to secure a prestigious British IT Degree and be globally competitive. Register now for the next intake.
Visit APIIT City Campus located at No. 388, Union Place, Colombo 2, for a tour of the IT school and discuss with a lecturer or Call Sameera on 0117675107 or Sashini on 0117675108.
comments powered by

Disqus