Platform for local artists
Editor of newly launched 'Artra' magazine hopes the new publication will put contemporary Sri Lankan art in a global context and identify local trends
View(s):
What do the acoustic Melomanic Sessions have in common with poetry readings and CoCA exhibitions? For 25 year old Azara Jaleel, the answer is simple – not enough people know about them. Azara is the editor of the new magazine Artra which launched last week. Though the magazine is only published once in two months, Artra intends to keep art aficionados updated online, where they've established a presence on Twitter, Facebook and on their blog.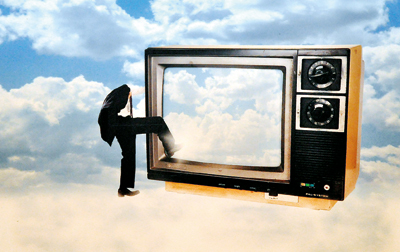 Azara, who has a special degree in English Literature from Colombo University, first began thinking about the project in December after she found herself at some events which she felt had been under reported in the popular press. "Some of my friends and I went for a few fringe events – poetry readings at Hansa Coffee and the Melomanic sessions at the Warehouse Project. I heard a lot about CoCA who were working with the Goethe Institute," she says. "They were all doing a lot of interesting things, they had their own little audiences but unfortunately, there was no linkages between these separate groups. I know this as a fact, that as someone who went for all of it, people would love to see them."
The name 'Artra' was very carefully chosen to symbolize what the magazine stands for, she explains. "If you look at the word 'Artra' – it's symmetrical." The name is an example of a palindrome, a reflection of the word art. "What Artra would highlight are the reflections and perceptions of artists…a reflection of the word 'art' and symbolic of what the content is about."
Packed into their first issue are pieces on the Musicmatters festival, the Melomanic sessions, Dr. Milinda Salpitikorala's Skzin and Bones exhibition as well as Annasi and Kadalagotu poetry pilau. Azara herself sits down with artist Anoma Wijewardene to discuss the agenda behind her exhibition 'Deliverance'. This issue also profiles designer Dimuthu Sahabandu and musician Isaac Smith. Though much of the magazine's content is already dated, Azara hopes to beat out her competition by staying ahead of the curve online.
Azara and her team are determined to set 'Artra' apart not just in terms of the content but its contributors as well. Instead of employing professional journalists, they're encouraging the artists themselves to step forward. "When we put up a platform like this, we're attracting people who aren't journalists or photographers per se, but people who are interested in these things," she says. They're also determined to serve up a healthy dose of criticism. Azara hopes that by publishing honest reviews Artra will create a "critical feedback mechanism" for local artists.
She hopes the project will also benefit from the guidance of established artists. "We have people like Dominic Sansoni, Feroze Kamardeen, Prof. Neluka Silva – all these people who come in and give us input and say what the direction is going to be," says Azara, explaining that they hope to make similar connections abroad. She believes linking with foreign universities and institutions where artists are given prominence will help Artra boost the popularity of local artists abroad even as they explore ways to put contemporary Sri Lankan art in a global context and identify local trends.
A copy of the first issue of Artra Magazine could be purchased at Barefoot.You can find them online on Twitter @artramag, on Facebook under Artra and also on www.artra.lk.
comments powered by

Disqus