The Olympic Games Opening Ceremony
By Facts and Figures
View(s):
 The London 2012 Olympic Games Opening Ceremony is titled 'Isles of Wonder', inspired by Shakespeare's play 'The Tempest'.
 The worldwide broadcast of the Ceremony will commence at 21:00 on July 27, 2012, with the pre-show starting at 20:12.
 The Ceremony is predicted to be viewed live by a worldwide TV audience of over a billion people.
 The Ceremony will open with the ringing of the largest harmonically-tuned bell in the world, produced by the Whitechapel Bell Foundry,
measuring two metres tall by three metres wide and weighing 23 tonnes.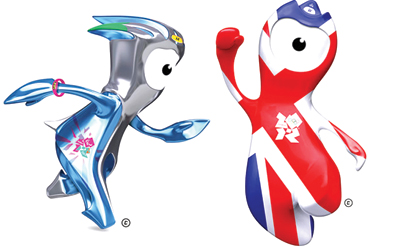 There is 15,000 square metres of staging – equivalent to 12 Olympic-sized swimming pools.
A flying system that can lift 25 tonnes – the same as five elephants.
 12,956 props, over 100 times more than a West End musical.
 A million watt PA system using double the amount of speakers than on the main stage at Glastonbury.
 Services and products provided by 93 different supplier companies.
 10,000 adult volunteer performers.
 Volunteer Performers from the NHS for a special sequence that celebrates Britain's National Health Service.
 900 children aged 7 – 9 years and 11 – 13 years chosen from schools in the six host boroughs engaged in the official London 2012 Get Set education programme.
For all four Ceremonies there will be:
l 20,000 volunteer cast members, with UK-wide auditionees from
18 – 90 years old, including
people who watched the
London 1948 Games live.
l 23,000 costumes and a total of
12 hours of music.
l A combined TV audience predicted to be over four billion people.
l 2,000 staff, crew and suppliers.
comments powered by

Disqus