NEW YORK, (AFP) -He says he was victim of a palace plot. They say they were just faithful servants. The tabloids say it's New York's trial of the year. Prince Jefri Bolkiah, brother of the Sultan of Brunei, is suing his British former financial advisors for allegedly cheating him out of some seven million dollars between 2004 and 2006.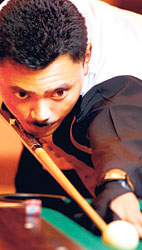 Prince Jefri Bolkiah
Faith Zaman and her husband Thomas Derbyshire insist they did nothing wrong and even claim to be owed millions more by a prince whose lavish lifestyle, said to include everything from harems to gold toilet paper holders, is legendary.
On Friday they all appeared in New York state Supreme Court. The diminutive prince looked dapper in a trim blue suit and neat mustache as jurors listened to witnesses lay bare the intimate financial dealings of one of the world's richest men.
What jurors were not hearing was anything about Prince Jefri's even more intimate details. Justice Ira Gammerman, an irascible judge famous for once barking at Woody Allen during a trial that "I'm the director," prevented defense attorneys from mentioning the royal's playboy ways.
That meant jurors have been among the few New Yorkers not exposed to lurid debates over pornographic statues formerly kept at a Long Island property belonging to the prince. The prince's lawyers had accused the defense team of wanting to embarrass him by dredging up photographs of the life-size, flesh-colored sculptures depicting the prince and an equally bared woman engaged in sex.