Belgium director based in Sri Lanka, Samy Pavel is searching for 20 child actors for his maiden film here
'Made in Sri Lanka', a social comedy on the parent competition to make their children stars.
The latest cinematic production of Samy who has done a number of internationally acclaimed films and
two tele-productions is to give a glimpse into the children competing to become 'stars' on television. The film requires a number of child artistes and 20 little girls aged between 6 to 10 will be able to play in
the film and the auditions for selecting them will be held at the Lumbini Theatre on Sunday March 29 at
9 a.m.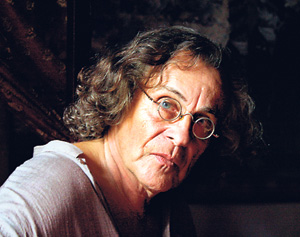 Filmmaker Samy Povel
For those interested contact 0112716203 for further details. "It has become a big business of selling dreams of poor people to become stars and it will be presented in a humorous manner," Samy said, describing about his latest venture. The film which is going to be an insight into the television industry itself will be a comedy of life, Samy who started his career as a director and writer in 1960s said.
His first movie "The Two Seasons of Life" won the Golden Lion Opera Prima for the best director at the Venice film festival in 1972 and he made a number of French movies which were acclaimed at world renowned film festivals like Cannes and Houston Film Festivals.
In Sri Lanka Samy entered the art scene with "Sanda Mudunata", a 20 episode teledrama serial
which was followed by "Jeewachakra" 30 part TV series based on a novel written by Nobel prize-winning
author, John Steinbeck "Cinema is a beautiful thing and involving beautiful people. And doing a film was one of the plans I had for a long time," Samy said about his entry to cinema.
"Made in Sri Lanka', the film is to be played by a versatile cast including Suraj Mapa, Chamila Peiris,
Seetha Kumari, Duleeka Marapana and Iranganie Serasinghe. Scripted by Rishan Seraphim and Samy himself, the cinematographer for the film will be Nishantha Pradeep and musical score by Iraj.