Asia Cup to be shifted to Sri Lanka!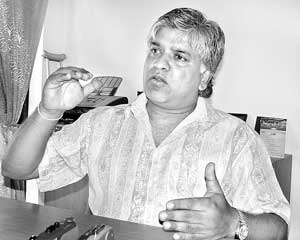 Ranatunga to visit Pakistan
The once rescheduled Asia Cup cricket tournament which is down to be played in Pakistan from June 24 to July 6 is to be shifted to Sri Lanka owing to the present turbulent political situation in that country.
The Asia Cup which was originally scheduled for April this year was rescheduled for July, but now the other participating nations – Sri Lanka, India and Bangladesh are concerned about the situation.
Now the Lankan cricket administration has notified their Pakistani counterparts about their willingness to host the tournament.
Sri Lankan cricket chief Arjuna Ranatunga will visit Pakistan on March 20 for cricket related discussion with Pakistan's cricket head Niyaz Ahmed and the Asia Cup will also be one of the main topics.
Earlier Australia indefinitely postponed their scheduled tour of Pakistan later this month.
Meanwhile the Sri Lankan team which took wing to the Caribbean got on board with only a tour contract. The central contracts of the Lankan players expired end of February 2008.
According to the Chef Executive Officer Sri Lanka Cricket – Duleep Mendis said "They left for the West Indies with only a tour contract, but, upon their return they would be signing a central contract from March 1 2008."
Also according to a highly placed cricket source Sri Lankan cricketers on this occasion will be slapped with a performance based central contract similar to what is prevailing in India and Pakistan. Here the contract signed by the Lankan cricketers will only mature according to their performances and consistency. The source also added that former skipper Sanath Jayasuriya who was dropped from the ODI leg of the West Indian tour and one of the highest paid contract cricketers will not be afforded a central contract and will only be considered for payment if and when he is selected to play for the country.