"SANA"slams door on ICL speculations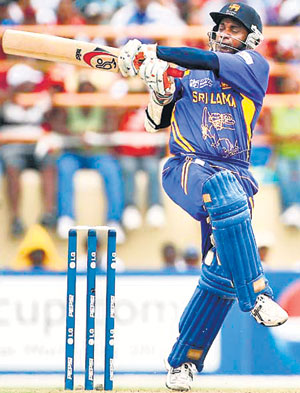 The World's most capped one day player Sanath Jayasuriya virtually slammed the door on the controversial Indian Cricket League (ICL) and ended all speculation of his participation when he re- confirmed his priorities with his employer Sri Lanka Cricket (SLC). Speaking to The Sunday Times on his participation in the ICL the 38 year old veteran of 398 one dayers said, "My contract is with Sri Lanka Cricket (SLC) and I will be playing in tournaments approved by SLC only". This effectively means that Sanath Jayasuriya will not be a part of the up coming ICL Twenty-20 tournament.
Earlier Sri Lanka Cricket (SLC) sent a stern warning to all players stating that if any cricketer participates in tournaments not approved by SLC they will not be eligible for selection for Sri Lanka at National/International and domestic tournaments conducted by SLC. In addition such players will also not be able to participate in cricket related activities coming under the auspices of SLC.
It is certain that the Sri Lankan master blaster who is a big hit in the Indian sub-continent would have been one of the first world cricketers to have been approached by the organizers of the Indian Cricket League. There were also unconfirmed reports in the local media that Jayasuriya was offered a lucrative amount and had requested his employer SLC to release him from his contract for a specified period. However the secretary of SLC K Mathivanan vehemently denied that the all-rounder had made any such requests to the SLC.
Meanwhile speculation was rife that three Sri Lankans – namely Russel Arnold, Nuwan Zoysa and Anil Rideegammanagedera would be included in the ICL list if the three cricketers decide to sign-up with them. However so far no Sri Lankan cricketers have joined the rebel band wagon as yet.