Australian firm to conduct EI research, programmes
I.P.I.C Pty Ltd, an Australian management consulting company, in partnership with Swinburne University Australia and Stellenbosch University South Africa is to conduct research and programmes in Emotional Intelligence (EI) for Sri Lankan businesses.In times of continual change and high pressure, the business world is shifting to a focus on Emotional Intelligence to enhance organizational performance. When applied to the workplace EI refers to the set of skills relating to how you think feel and act with emotions both within yourself and with other people. Although there is a wide body of investigation demonstrating that EI is a distinguishing feature of high performing individuals, teams and organization most of this research has been in western countries with a paucity of investigation across South East Asia, a press release from the local organizers said.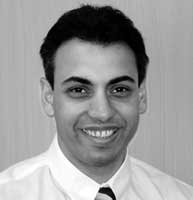 Managing Director Pieter Walker
Pieter Walker is the Managing Director of I.P.I.C Pty and says he is passionate about bringing these programmes to Sri Lankan businesses as part of I.P.I.C's expansion into South East Asia.
Walker is Sri Lankan born but has lived in Australia for the past 34 years. He has over 16 years experience in leadership , process and customer service training and development. He has been a University lecturer in psychology and communication skills at several Australian Universities and has also served on several company boards in Australia and Sri Lanka.
Walker will be in Sri Lanka conducting this research and programs from December 9 to 18. "If you or your organization is interested in participating in the international research study for business, receive a complementary EI assessment and report and then participate in a proven EI development program you can register your interest by calling Manojith Weerasuriya on 0777739747.