1st term at 'med' school
By Ruwindu
The bag on my back rattled with an odd assortment of belongings. A full complement of pens, notepads, a lunch packet, scalpels, tweezers, a white overcoat and the left humerus and ulna bones of some deceased human shared the same cramped space. Passing a notice board, I see the words 'physiology test on blood' under the heading of 1st term. I try to recall what I know about blood only to see red -the only thing I can remember about blood!
School seemed a long time ago, and studying some prehistoric skill lost along the way. Carrying around the tag of "medical student to be" had always been okay. But the reality of the very hard work involved hit only when the time came to act the part. If the need ever arose to describe the first term of med school in one word, the word "words" would be the first to come to mind. From people to places, Biochemistry to Histology and Anatomy to Physiology, an unending smog of words seemed to ominously fill the air around us. While places and people, after a while did stick in mind, subject matter did not.
Inside lecture halls, we would laboriously breath in a 100 of the words with each inspiration only to see 99 of them leave on expiration. The whole process was remarkably similar to the body's response to an excess of CO2 (carbon dioxide), where by increasing the rate of expiration it automatically gets rid of the excess CO2. To our delirious minds, our inability to remember seemed not our fault, but a result of some yet unfound physiological mechanism to rid the body of an excess of words!
By mid-term, half our batch was suffering from yet another condition- Hypoxic Hypoxia. A condition usually caused by a lack of oxygen as when climbing above 20,000 feet. By this time the workload too had piled up more than 20,000 feet.
"Friday" began to mean so much more than just a day. It was a day on which you wished the sun would never set; allowing you to feel every single moment of the weekend - to watch that movie, play that match or meet up with friends.
But the work was like morphine - and didn't allow us much time to brood. Our revered seniors would assure us that all these desperate thoughts were part of the well documented "1st term syndrome". It was like the cold they explained -it has no cure but you will get over it by and by. We on the other hand were sure that we were over it!
But all was not glum. In the small respite between lectures, lunch hour in the canteen and among the acrid smells of cadavers and chemicals, new friendships were discovered (in-between discovering nerves, tendons and arteries!). Some would inevitably last a lifetime. Some even found love in these unromantic situations. They were "hitched'' according to campus colloquialism. The ones who were not, were accorded the unflattering status 'of otuwo' (camels)!
It was on top of Hantane on our traditional batch hike (popularly tagged "hitch hike") that the new president of the oto organization was appointed. "I will protect the oto principles unto death" were his opening words. Yet his two predecessors who had been as enthusiastic had abandoned ship hardly a week after being appointed to the prestigious post. They had unashamedly joined the ranks of the hitched!
Work too had its magi cal moments. The magic of discovering the median nerve for the first time was like the successful end of a glorious treasure hunt. Scalpels and tweezers were our picks and axes and the dissection manual our map. At the end it was amazing to see that others too had found their arteries and veins in almost the same places in their "bodies". It was wonderful to comprehend the uniformity inside this very intricate machine of ours.
The first lesson in ECG was quietly satisfying. It was as if the working of the heart had been translated into a language of jagged lines and we had learned the alphabet of this strange dialect. The blood pressure lesson was another. The gush of blood rushing in spasms through the arteries of a compressed arm, sounded unreal through the stethoscope. It was hard to comprehend that it took only a simple instrument and not some sensitive electronic gizmo to hear the inner workings of the human body. But to our untrained ears these sounds proved very allusive, and it was easy in our eagerness to forget that keeping an arm tightly compressed for long is undesirable. And thus most of the class ended up with very numb arms! (Of course we were warned of this happening, beforehand)
"We were just about coming to terms with the 1st term syndrome" when the exams came. And suddenly all the magic disappeared. A urine examination of our little group during this time, we were sure would have surprised most. For by now in addition to the usual urea: it would have included the whole urea cycle, not only glucose but also whole gluconeogenic and pentose phosphate pathways. For how else could all those pathways leave skipping the brain and out of the body!
The exams itself were a new experience. The guessing skills we had honed to perfection during the A/L days suddenly became inadequate with minus marks being bequeathed on to those who guess wrong. It seemed as if doctors were not allowed to guess.
And then there were those two strange breeds of tests -the vivas and the spot tests. We had never faced such tests before and everybody was a bit nervous, some more so than the others. One student recalled how, when asked to place them in their anatomical positions, the bones of the shoulder joint started to rattle uncontrollably (and comically) in his shaky hands. Right in front of the examiner!
But the exams are over now and the holidays too are about to come to an end. Soon we would be in the 2nd term and another batch would have to face the pains and the delights of the "1st term syndrome".
Yet looking back the most important occurrence of the 1st term was none of these. It was probably what happened inside the cerebral cortex of the 175 of us. If we had landed at med school not really knowing whether we really wanted to be doctors, the question was settled. For most, it was a big yes.
---
Little things matter
In life we often do not realise that all that is luxurious is not necessarily expensive. Luxury does not always entail a pleasure cruise on the Mediterranean, a Mercedes convertible or a solitaire diamond ring.
By Laila Nasry
It's 4 p.m. in the evening. I'm sitting before the computer hoping to type in this story before the end of the day and my brain refuses to be inspired. The creative juices are far from flowing fast and furious and the only things that seem to be going at that speed are the hands of the clock. It's been a hectic day at work and the centralised A/C is wreaking havoc, so much so that I'm convinced icicles will begin to form on the ceiling. I had just reached saturation point and there's no going further.
I feel like a wilted flower. Then my colleague hands me a cup of coffee. Now this is no ordinary 'cuppa'...this is sustenance. Ah! With its sweet smell, foamy froth and warmth going down my throat,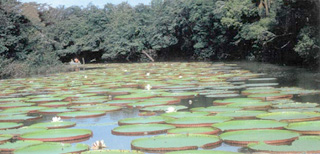 I feel alive. This is what I call absolute pleasure...sheer luxury.
In life, we often do not realise that all that is luxurious is not necessarily expensive. Luxury does not always entail a pleasure cruise on the Mediterranean, a Mercedes convertible or a solitaire diamond ring. It comes in the form of simple things prevalent in our day to day lives that put a smile on our face, give us much satisfaction or just make our day, which unfortunately we either take for granted or simply do not see.
Nature in all its beauty and wonder doesn't cease to amaze the average observer and for no price. "I remember labouring up Adam's Peak at 11.30 in the night to be in time for the sun rise. All the effort seemed worthwhile when at the summit I witnessed the most spectacular of scenes- everything around me was bathed in a golden glory. I felt this immense sense of gladness," says Roshini. Recounting other occasions she says "I simply love having a bath under a gushing ice cool waterfall. The pressure of the water is such that you feel like you are being electrocuted and at the same time totally invigorated."
For Saranga nothing can be more pleasurable than "a walk in the moonlight with my boy friend." Of course there are those other instances like "snuggling up under the sheets on a rainy day and not having to put a foot out of bed to do anything."
But the moment of absolute bliss etched in her mind was the time she went down south with friends. "After a morning's swim we sat down to a breakfast of warm croissants, jam and coffee, facing the sea with the wind on our faces, listening to lapping of the waves and the roar of the mighty ocean. It was intoxicating."
"Luxury for me is driving along a smooth, traffic-less road humming in tune to my blaring stereo," says Rajiv. On a biking trip recently he experienced that luxurious, top of the world feeling.
"We were riding through endlessly green mountainous slopes carpeted with tea, fringed with a thin veil of mist. It was a simply breathtaking sight. I'll give anything for another such experience."
Some of these luxuries do not come upon us often and when they do it's all the sweeter. However there are those others that we habitually indulge in, at times daily, unawares of the immense satisfaction we derive from such mundane things.
Taking in the dried wash clothes is almost second nature to Ama. However in all its normality she extracts little pleasures. "I love smelling the clothes that have been washed and dried in the sun. It's like smelling the sun," she says. An avid reader, the first thing she does when she lays her hands on a book is to smell the pages.
"I love smelling the pages of an old book. It tells you it has been there for a long time and passed from hand to hand over the years. It gives me this nice feeling."
A starry sky, a bear hug from a friend, laughing one's sides off, running in the rain, sinking one's teeth into a yummy Èclair just oozing with icing...there's no limit to natural 'highs'.
It took an entire cup of coffee to inspire me! My story over, I'm done for the day. A nice cold shower, a hearty dinner and my oh so comfortable bed await me. 'Ain't life worth living?!