An Olympic medal, a dream for Susanthika
By Leonard Ratnayake
"A medal at the Sydney Olympic Games is only a dream for me", said Susanthika Jayasinghe who was once acclaimed as Sri Lanka's only hope for a medal at the Sydney Olympics.

The woman has been kept on a pedestal for her feat when winning a silver medal at the World Championship meet in Athens in 1997, has now become a controversy-ridden figure in athletics. But her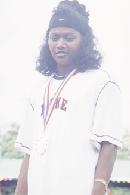 true talent on the track and grim determination keeps everybody guessing.
Susanthika is still to recover fully from a hamstring injury which marred her athletic career for the last three years. A recent MRI scan to her hamstring has shown a few torn ligaments for which they have treated her with ultra-sound and massage.
Not recovering fully from these treatments she has sought indigenous medicine and is now confident of recovering.
It's only 10 days back that she began training in full.
After bettering her own 200m Sri Lankan record twice in two days at the XXVI National Sports Festival, Susanthika is hopeful that she could come out with a lesser timing at the big event. After winning the gold, at the Sports Festival, Susanthika said her determination of winning a medal at the Olympics would come true, only if she participated and for that she will run in the 4X100m relay at the Olympics.
Asked about her speculated retirement from athletics after the Sydney Olympics, she said she does not intend to retire straight after the Sydney Olympics, and that depends on her fitness. She says her ultimate goal is to win a medal at an Olympic event, the day she wins a medal, she would retire.

---
Born to run
By Thushara Kumarasinghe
Some indeed are born to run. Like these middle and long distance men from Africa "Running is as natural to us as walking is to the rest of the world," declared the legendary Kenyan, Kipchoge Keino. And he surely must know. For he was only ten when he used to run up the Mandi Hills, tending his flock of goats. He went on to win two Olympic Golds. Stuff dreams are made of.

Indeed one has to be a natural if one is to triumph in an Olympic marathon running barefoot. Abebe Bikila was an unknown quantity when he lined up for the marathon in the 1960 Games at Rome.

He had been fortunate to be competing in the first place, he was only a reserve in the Ethiopian squad. It was only after Wamie Birata pulled out that Bikila, a guard in Emperor Haile Selassie's palace, got his chance.

And he made the most of it, stunning the world by setting a world's best of 2 hours, 15 minutes and 16.2 seconds. The gold was his and fans were charmed by this sinewy berefooted runner from one of the poorest countries of Africa. After his moment of glory, Bikila said "Twenty six miles is nothing."

In the next Games, in Tokyo, the world awaited Bikila. Between '60 and '64 the great man had finished first in five of the six marathons he participated in. But he was not in the best of shape for the big event; Bikila underwent appendectomy just 40 days before the Games and his preparation was not sufficient. But then he was a natural. In the event he once again, this time with shoes on, took the gold with an even better timing, 2h.12m. 11.2 sec. Bikila aimed for a hat-trick at Mexico, but dropped out after 17 km. due to a reccurence of pain in his leg.

He had already done much in putting Africa on the athletics map. Surprisingly, no African has triumphed in the maration after Bikila's victory in Tokyo.

But the continent has had phenomenal success in the other middle and long distance events with the Kenyans playing a major role. None has been more inspirational to the Kenyans than Kip Keino.

Well, the Mexico Games marked the departure of Bikila and the arrival on the centrestage of one of the greatest distance runners of all time, Keino. And what a courageous display it was. Down with a gall bladder infection, Keino was advised against taking part in the Games.

But he entered in three events, 1,500m, 5,000m, and 10,000 m. The man competed in six races in eight days, which can be truly exhausting even to an athlete in top physical conditions.

He made it to the final of the 10,000m but dropped out in the latter stages due to stomach cramps, before that he unselfishly acted as the pace-setter helping team-mate (Nuftuli Temu) to become the first gold medal winner for Kenya.

Keino did not have to wait long in his quest for an Olympic gold. After bagging a silver in the 5000, behind another African, Mohammad Gammoudi of Tunisia, he set a scorching pace to clinch the gold in the metric mile (1,500) leaving the fancied Jim Ryum behind. A remarkable performance by a man who was not expected to compete in the first place. He would come back again.

In 1972 at Munich, the Kenyan disappointed in the 1500, his pet event, managing only a silver. But then he turned in a performance which will be etched in time. Now the 3,000m steeple chase is probably the most gruelling of races.

In the previous games Amos Biwott had taken everyone's breath away by winning though he had an imperfect jumping techinque. This time it was Keino who stunned the world, with practically no competitive experience in the event, he took the gold in an Olympic record time of 8m.23.64 sec, a clear instance of an athlete's natural ability coming to the fore in the heat of competition. Keino's achievements spanned an entire generation of Kenyan distance runners.

John Akii Bua, a policeman from Kampala, too, was the cynosure in Munich, in a shorter race, the energy sapping 400 m hurdles, Akii Bua, his father had eight wives and he was one of 43 children, came up with the race of his life registering the first sub-48 sectime in the event. From obscurity, he had become the toast of Uganda, and Africa.

The African boycott of the Montreal Olympics after the opening day meant the world missed what would have been a clash of titans. Akii Bua, versus the American, Edwin Moses. All he could do was watch from the sidelines as the Cuban Aleberto Juantorena won the gold.

Kenya toeing the American line, kept out of the '80 Games in Moscow, and nobody suffered more than the amazing Henry Rono. In the list of great athletes who never competed in the games, Rono would be right there at the top.

Between April, June 78, the Kenyan set four world records in four different events (3,000 flat, 7. 32.1 sec and 10,000 m 27 m 22.5 sec.

For such a versatile runner to have missed out on an Olympic gold was a travesty of justice. Rono summed up his feelings during the traumatic period when he said, "too many beers too little sleep."

The man who made the most of Rono's absence was the short, balding Ethiopian Miruts Yifter. Nobody was sure about Yifter's age including Yifter himself; he was said to be anywhere between 35 and 40. But what everyone knew was that Yifter was no stranger to the Olympics.

The Ethiopian won a bronze in the 10,000 m at the Munich Games but missed his heat in the 5,000 m. Some said he had spent too much time in the toilet. Others said he had lost his way while coming to the venue and had been stopped by the security guards. But nobody was quite sure of the exact cause.

Anyway Yifter made amends eight years later at Moscow after sitting out at Montreal.

You've got to admire the man's perseverance. And at Moscow, Yifter, by now a father of six, was up against the legendary Finn, Lasse Viren, in the 10,000 m. Yifter was also lucky that he had unselfish mates in Mohammed Kedir and Tolossa Kofu.

The strategy was simple, Kedir and Kofu would set the early pace and Yifter would then take over, near the home stretch.

It was a battle between the Ethiopians and the Finns, Viren and Kagrlo Maaninka and Yifter came out triumphant. He took the 5,000m gold too to make it a grand double, Miruts Yifter had carved his name in Olympic history.

Another versatile athlete cornered attention in Los Angeles in '84 Said Aouita, the Moroccan ran to gold in the 5,000m.

True to tell, he was capable of golds in 1,500m and 10,000 m too. But Aouita seemed to get into injury problems at the time of the Games. Sadly this remained Aouita's only gold in the Olympics.

Not surprisingly Africa kept the steeplechase title when Julius Kovir, yet another Kenyan runner, brooked no stopping. But it was in Seoul '88 that African really exploded on the scene.

Paul Ereng, who experts felt sprinted gun to tape, covered himself with glory when he became the first African to win the 800m. It goes without saying that he was from Kenya. Ereng defeated the holder, the redoubtable Joaquim Cruz of Brazil, in the process. Countryman Peter Rono, following his idol Keino's footsteps, breasted the tape first in 1,500m.

And yet another Kenyan, John Ngugi, took the 5,000m, Julius Kariuki, kept the Kenyan tradition alive by winning the gold in the 3,000m, steeplechase and only Brahim Boutaib's victory in the 10,000m prevented the Kenyan from achieving a total triumph. The Kenyan domination of the Seoul Olympics was the result of all the natural talent being honed in the United States.

Actually, what happened after the epoch-making deeds of Bikila, Keino and Akii Bua was that talent scouts scanned the African highlands looking for runners to complete for the esteemed universities in the United States and the ones picked had a chance to make use of the latest training facilities, which, coupled with their natural talent, made them very hard to beat indeed.

The Kenyans had some more success at Barcelona in '92 when William Tanui and Mathew Birir won golds in the 800 m and 3000m steeplechace. But it was nothing compared to the glory days in Seoul, the biggest blow coming when Khalid of Morocco beat the Kenyans to clinch the gold in the 1,500m. Frankie Fredericks of Namibia showed that the Africans had come a long way in sprints too when he bagged a silver double (100m, 200m). Samuel Matate of Zambia had evoked memories of Akii Bua with some splendid timings in 400m hurdles prior to the games but he was disqualified under bizarre circumstances at Barcelona.

Algeria's mercurial middle distance runner Nouveddine Morceli was the big disappointment, not really being in the best of shape for the big event.

If the African men had cornered all the early glory, the women too are beginning to make their presence felt. The names of Nawal El Moutawakel of Morocco and Hassiba Boulmerka of Algeria immediately spring to mind. Both come from Islamic Republics, and have had to counter severe opposition back home before carving a niche for themselves.

El Moutawakel leading form start to finish, took the gold in the 400m hurdles at Los Angeles. The event was held for the first time for women, and to make the victory sweeter she had pushed the favourite Judi Brown of the U.S. to the second place. El Moutawakel's victory triggered spontaneous celebrations in her hometown Casablanca.

The Hassiba story is a story of courage and sacrifice. In a country where women get few opportunities, she pursued her goal, of becoming a top flight athlete, with single-minded dedication. She met with disappointment in Seoul, but never the one to give up easily won the 1,500m gold in Barcelona (3m.55.30 sec, an African record). "This gold is for the women of Africa", she declared after her triumph.

At Sydney too, the Africans will be gunning for glory and golds, Haile Gebrselassie (Ethiopia), Wilson, Kipketer Kenyan born (Danish) Noan Ngeny (Kenya), Bengamin Limo (Kenya), Gete Wami (Ethiopia) will be successful too, but whoever wins will owe a lot to men like Bikila, Keino and Akii Bua. They were the trail-blazers.

---
Countdown to the Olympics - 18 days (23)
The dubious aspects of Olympic selection
Since the 1988 Seoul Olympic Games, the aspect of the selection has escalated to alarming levels of accommodation and fixing that it would only be a task worse than cleaning the aegean stables if anyone were to attempt to clean the mess, stench, sordid deals and horse-deals that go through when selections are needed as was for the case of selection to the Sydney Games of Sri Lanka's Olympic contingent.
By Annesley Ferreira
Little more than two weeks to go for the Millennium 2000 Sydney Olympic games - it is time to examine and reflect on the dubious aspects of the selection of Sri Lanka's Millennium 2000 Olympic contingent to these games - the prospect of their success at these millennium games, questioning the validity of the inclusion of shooting and sailing participation, two sports that do not fall into our sporting mould, except in rare occasions, living memory can recall, selection, always at the past Olympiads have been made to accommodate favoured and/or priviledged athletes, official lackeys to go to this spectacular quadrennial event.

Since the 1988 Seoul Olympic Games, the aspect of the selection has escalated to alarming levels of accommodation and fixing would only be a task worse than cleaning the aegean stables if anyone were to attempt to clean the mess, stench, sordid deals and horse-deals that go through when selections are needed as was for the case of selection to the Sydney Games of Sri Lanka's OlynÆpic contingent.

A comparison of the Olympic achievements as those of our devoted athletes would be an exercise of futility and disgrace - as their performances at local levels are only of those who have enjoyed political patronage, while a large number of our best and talented lament in the wilderness of hope, and despair.

Even when appealed to the highest authorities, as the adage goes "where the buck stops" all what we see is a bizarre deception and deceit of those who cannot seek the kind of fairness and equity to compete in a level playing field.

This exercise of a detailed presentation of statistics is to give our readership an awareness of the hopeless situation of our standards even after millions of rupees have been dumped for several years to develop our sports.

As for the case of shooting, sailing and swimming, it is best that we call this sham and not give way to ridiculousness of these sports by those who do not understand as to how far they have developed, making a mockery at international competition.

Nonetheless, our sports desk and the many who contributed to these series wish our 2000 Sydney Olympic contingent the very best and all success in their quest for Olympic fame.

Track & field events 400 metres

Sydney Olympic competitors: Sugath Tilekeratne/Rohan Pradeep Kumar

World record: 43.18 Michael Johnson (USA) 1999
Olympic Record: 43.49 Michael Johnson (USA) 1996
Asian Record: 44.56 Mohd Amer Al Malky (Oman) 1988
Asian Games Record: 44.93 Muftah Ibrahim Ismail (Qatar) 1994
SAF Games Record: 45.77 Rohan Pradeep Kumara (Sri Lanka) 1999
Sri Lanka Record: 45.25 Rohan Pradeep Kumara 2000
4 x 400 Metres Relay
Sydney Olympic Competitors: Sugath Tilekaratne/Rohan Pradeep Kumar
Ranga Wimalawansa/V Ratnakumara
World Record: 2:54.29 USA 1999
Olympic Record: 2:55.74 USA 1992
Asian Record: 3:00.76 Japan 1996
Asian Games Record: 3:01.70 Japan 1998
400 Metres Hurdles
Sydney Olympic Competitor: Harijan Ratnayake
World Record: 46.78 Kevin Young (USA) 1992
Olympic Record: 46.78 Kevin Young (USA) 1992
Asian Record: 48.17 Mubarak Al-Nubi (Qataar) 1998
Asian Games Record: 48.71 Mubarak Al-Nubi (Qatar) 1998
SAF Games Record: 50.14 Gnulam Abbas (Pakistan) 1991
Sri Lanka Record: 50.11 Harijan Ratnayake 2000
Marathon/42.195 Km or 26 Miles 385 Yards
Sydney Olympic Competitor: Sarath Gamage
World's Best Time: 2:06.50 Belayneh Densimo 1997
Olympic Best Time: 2:09.21 Carlos Lopes (Portugal) 1984
Asian Best Time: 2:06.57 Takayuki Inubushi (Japan) 1999
Asian Games Best Time: 2:08.21 Takeyuki Nakayama 1986
100 Meters
Sydney Olympic Competitor: Susanthaika Jayasinghe
World Record: 10.49 Florence Griffith -Joyner (USA) 1988
Olympic Record: 10.62 Florence Griffith -Joyner (USA) 1988
Asian Record: 10.79 Li Xuemei (China) 1997
Asian Games Record: 11.27 Li Xuemei (China) 1994
SAF Games Record: 11.34 Susanthika Jayasinghe 1995
Sri Lanka Record: 11.27 Susanthika Jayasinghe 1998
200 Meters
Sydney Olympic Comptetitors: Damayathi Darsha/Susanthika Jayasinghe
World Record: 21.34 Florence Griffith-Joyner (USA) 1988
Olympic Record: 21.34 Florency Griffith Joyner (USA) 1988
Asian Record: 22.01 Lu xuemei (China) 1997 Asian Games Record: 22.48 Damayanthi Darsha (Sri Lanka) 1995
Saf Games Record: 22.68 Damayanthi Darsha (Sri Lanka) 1999
Sri Lanka Record: 22.23 Susanthika Jayasinghe 1995
400 Metres
Sydney of Olympic Competitor: Damayanthi Darsha
World Record: 47.60 Marita Toch (Germany) 1985
Olympic Record: 48.25 Marie Jose Perec (France) 1996
Asian Record: 49.18 Yugin Ma (China) 1994
Asian Games Record: 51.17 Yugin Ma (China) 1994
Saf Games Record: 52.11 Damayanthi Darsha (Sri Lanka) 1999
Sri Lanka Record: 52.12 Damayanthi Darsha 2000
4 x100 Meters (Women's) Relay
Sydney Olympic Competitors: Damayanthi Darsha/ Sriyani Kulawansa Fonseka, Susanthika Jayasinghe/Pradeepa Herath/Nimmi de Soyza/Thamara S Deepika
World Record: 41.37 Germany 1985
Olympic Record: 41.60 Germany 1980
Asian Record: 42.23 China/Sichuan Team 1997 Asian
Games Record: 43.36 China 1998 SAF Games Record: 44.64 India 1999
Sri Lanka Record: 45.65 National Team 1998
Shooting
Pistol
Ruwani Abeymanne
World Recrod: 699.4 Rajmond Debevec (Slovania) 1996
Olympic Record: 695.7 Artem Khadzhivekov (Russia) 1996
Air Rifle
Malini WicKremasinghe
World Record: 501.5 Vessela Letcheva (Bulgaria) 1994
Olympic Record: 498.5 Irina Shilova (Soviet Union) 1988
Swimming and sailing participation will be discussed in next Sunday's issue.
(In association with C Vijitha Fernando, Trustee, Duncan White Sports Foundation)

---
NAASU has done nothing to develop the sport
By Annesley Ferreira
NAASU has no meet operational manual as to how to conduct an aquatic competition even at a minimal regional level. NAASU secretariat is in such disarray. Even though it is the only seemingly competent outfit that one can reach to obtain semblance of information is ridiculosly incompetent - and highly ineffective. One needs a secretariat that is public friendly to promote aquatic sports, for which these officials are paid and not work in secrecy and adopt an attitude of "them against us" environment.

NAASU is technically a NGO and should uninhibitedly provide anyone who seek information on aquatic sports.

The three vice presidents holding office in this year's NAASU administration have contributed nothing to develop the sport of aquatics. One vice president has been serving and enjoying this office for the past several years simply because the "Power" of his regimented professional organization he serves. The four disciplines of aquatic sports, namely swimming, water polo, diving and synchronized swimming are infelicitous and poorly represented. By and large, this responsibility vests with the clubs that are actively engaged in the sport of aquatics and not permit those clubs that are unable to contribute to the development of swimming simply because they produce some occasional outstanding swimmers. Naasu is so afraid to challenge this aspect that has also contributed to the decline of swimming. None of these so called "superior" outstation clubs afford a semblance of facilities for the other three disciplines of aquatics - simply proves how shallow, administratively, Naasu is!

In the years of Naasu's existence it has done nothing to develop the sport or organize activities with the abundance of resources available around our island nation. Sri Lanka is blessed with tanks, rivers, streams and safe seas to hold learn-to-swim programs without much effort and cost. With the availability of swimming pools in recent years it has not been able to hold swimming and diving camps to hone the skills of swimmers and divers. Holding swimming camps developed discipline and attitudinal scope for team effort and competitive challenges in a camp environment. Naasu has never attempted to obtain the services of a qualified swimming or diving coach to train our coaches to develop skills in coaching they sorely lack.

If any international coaches were here they were through some exchange program and never of any significant consequence to improve swimming and diving as the past results would attest. These at best were politically driven sports program exchanges.

In the sixties, CASA brought the famous Australian swimmers, Ilsa Konrads, Linda McGill and Ruth Everess, all world class swimmers, Ilsa and Linda holding world records at that time. Ilsa is the brother of Joan Konrads who held the world record from 100 yards to 1,650 yards before Fina went entirely metric in recognizing world records. Two highly successful swimming camps were held at S' Thomas' College Gurutalawa swimming pool in 1964 under the international YMCA's director, Boris Kazimiroff and in 1965 under the famous New South Wales, Australian coach Tony Wall.

In 1995 when yet another international coach was arranged to train the Naasu Squad for the 9th Asiapac, American John Gittoni, who put all our coaches to shame by preparing the squads to do at least 10,000 meters a day, when they were doing only a maximum of 3,000 meters in their training. The potential of our swimmers were never tested until a qualified foreign coach was hired.

Meet director, Wyvil Scharenguivel of the 9th Asiapac lamented in his report, stating that a championship of this scale and scope should never have been undertaken without the correct and supportive logistical support from those who should have provided it. The lack of funds and other numerous issues became a bane in the overall operational issues of this great event, ever to be held in Sri Lanka. The director also recommended that the 14th Asiapac should again be hosted in Colombo in the year 2000.

The 9th Asiapac director's report further elaborates on the highly usefulness of holding international championships at this level for several reasons. Some of the salient points were:

(a) Gives tremendous confidence and challenge to make good of the championships.

(b) Helps build organizational skills and develop national requirements to meet the overall competition: e.g: A young former diver, Akry Ameer, developed on his own a diving score sheet that impressed the vice president of the Asian Diving Association who was present at the 9th Asiapac.

(c) Provides the international competition for a large group of swimmers and divers as opposed to a few who could afford to go for overseas participation. This was demostrated by an overwhelming and remarkable success of our swimmers and divers when they hammered a national record and sixteen age group records - a feat never done before and doubt it will happen again unless we host these championships in Colombo at a future date.

(d). A relatively young group came together to conduct this important championships the synergy among the Naasu competitors and the young officials were of a very high order that made the difference as opposed to appointing older officials for these tasks. (e). Young swimmers and divers who came to the fore were Ridfy Famy, Nethru Nanayakkara, Rakitha de Silva, Akry Ameer and a host of others. The older ones were there anyway, but must mention the efforts of Gamini Wikramanayake, Oosha Chanmugam, Upul Boteju, Kapila Hendawitharana. The many NAASU officials in some capacity participated unselfishly.

NAASU has no organized or planned projects for the development of swimming as would be expected in the form of learn-to-swim projects, where the nursery for swimming begins in the first place. Recently there were coaches or swimming entities organizing learn-to-swim projects on a commercial scale that attract only those who can afford and others seeking leisure swimming activity.

Successful learn-to-swim projects were organized by Fishtail Aquatic Club in 1983 and 84 and by the Polhena Aquatic Club, Matara in the open sea. The Fishtail Aquatic Club must be commended as this project was one of the best organized by any swimming club in Sri Lanka. M. S. M. Iqbal, Ranjit de Silva, Nihal Siriwardhana, Nihal Perera, Lal Silva, Nandalal Wickremasinghe, Wijendra must receive special mention in this effort. Major B. Munasinghe who was its president introduced the two kilometres swim (instead of two miles) became the highlight of this club's swimming activities.

Outstation success of NAASU's effort to proliferate swimming could only be confined to Ambalangoda. This is not exactly the case. Ambalangoda's success goes far back when three visionary persons pioneered this effort. They were Munidasa (Sonny) Weerakkody, R. M. P. de Silva, Ranjit Sumanasuriya and Sirra Fonseka, under the CASA presidency of the late Dudley Senanayake. Both men and women swimmers excelled in the Ambalangoda two-mile sea swim, which is ranked only after the same event held in famous and popular Mount Lavinia swim. Before the present Airforce Commander, Air Commodore Jayalath Weerakkody attained professional military fame - his fame began as an outstanding teenage two sea-mile swimmer winning the event in 1971. His brother Lakshman winning the event in 1970. Lakshman now in American level tour coach in Philadelphia, USA. Munidasa (Sonny) Weerakkody was their father.

Outstation swimming success has now shifted to Kandy, with no assistance from NAASU, where a group of coaches and teachers in charge of swimming in and around Kandy, have branded themselves, brought remarkable success. The Trinity College swimming pool gave the correct filip to this great effort.

This expose is written at the initiation of the overwhelming number of our sports pages readers. The objective is to provide an outside view of NAASU and assist to improve the administration and developmental activities of aquatic sports. It is appreciated that those concerned submit constructive suggestions to be presented to NAASU for their consideration and implementation. Sports desk, the Sunday Times / Colombo 00200.

---
Teofilo and the "dirty" world
By Thushara Kumarasinghe
If Muhammad Ali was the emperor of professional boxing in the '70s and early 80s Teofilo Stevenson of Cuba held a similar status in amateur boxing. But there was a vast difference as far as their participation in the Olympics and association with amateurism was concerned.

Ali had a brief honeymoon with the Olympics and the Rome Games was his first and last in amateur pugilism. He realised that his destiny was something different and the lucrative offer lured him in to the toughest category of professional boxing. In that he had done so remarkably as to become a legend.

However, Stevenson had a different perception of pro-boxing and decided not be a part of that 'dirty' world. Professional boxing treats a fighter like a commodity to be bought and sold and discarded when he is no longer of use, he said. The tall and athletic Cuban did not want to "we exchange his piece of Cuba for all the money they could give him." He was offered $ 2 million against a possible clash with Ali, but the Olympic gold medallist, who won his first gold in the super Heavyweight class in the Munich Games in 1972, went on to match Laszio Papp's feat of winning three gold medals in the Olympics, perhaps he would have gone for the fourth if Cuba had not boycotted the Los Angeles Olympic in 1984, Papp belonged to an era in which there was not much participation as it was in the '70s and '80s.

In that tough world, Stevenson, who was once mocked by Duane Bobick of U.S., maintained his supremacy for 15 years, keeping away from the Americans, Russians and Germans, from the coveted super Heavyweight title, Bobick said before the Munich Games.' I know he's tall and strong,but that last time all he had was good jab - no right hand", but in the next 15 years not many of his opponents stayed on till the third round against his vicious right hand.

Before the Montreal Games the Cuban had a setback when he was knocked out by Igor Vysotsky of USSR. But Vysotsky did not take part in Montreal and Stevenson, wanting tÄavenge the defeat, was disappointed in the Moscow Olympics he swept through without much opposition and became the first boxer to win three gold medals in a row in the same weight category (Papp won in different weight categories.)

Cuba's meteoric rise in amateur boxing coincided with Stevenson's success both in the Olympics and World Championships. It overtook the U.S. Europe and the Soviet Union in the '70s, and Stevenson's good show in the world championship boosted the morale of the Cubans. He captured the gold in the 1978, 1982, and 1986 world championships. He lost to Francesco Damiani in the 1982 Championship and Craig Payne in the North American tournament. They were only few setbacks he had in his illustrious career and that happened after he was injured in a car accident and afflicted with an eye infection.

The Asians were not able to see him in action as he fought mostly in Europe and the American continent. But like the name of Ali the Cuban's is also very popular. If there is a Hall of Fame for Olympic boxers his picture will be displayed prominently because he has contributed more to the Olympics and amateur boxing than any other person.

---
Sanjeeva wins key tennis tournament
The SLTA has on many occasions stressed the importance of professionalising tennis in Sri Lanka. The SLTA Playing Section one of the largest tennis playing clubs, has taken a leading role in achieving these objectives by organising a Rs. 200,000/- tennis tournament, said Maxwell De Silva, Chief Guest at the Playing Section prize giving. We do hope other large clubs take a cue from the Playing Section and organise such tournaments, he said.

The Playing Section has always been in the forefront in the development of tennis. We will assist the SLTA in their endeavour to improve the standard of tennis, said Suresh Subramaniam, President, Playing Section. He congratulated the winners, especially Sanjaya Paramanathan, Sobhini De Silva the singles winners and young Mahesha Seneviratne, who won three junior titles.

Results of the finals.

Men's Singles: Sanjeeva Paramanathan beat Renuk Wijemanne 0/6,6/3,6/3,6/3

Women's Singles: Sobhini De Silva beat Dinali De Silva 6/4,4/6,6/0

Men's Doubles: Rajeev Rajapakse and Renuk Wijemanne beat Asiri Iddamalgoda and Ganendran

Subramaniam 6/3,6/0,6/4

Women's Doubles: Shalini Pereira and Chaya Beling beat Sobhini De Silva and Dinali De Silva 6/2,6/3

Over 35 Men's Singles: Ganendran Subramaniam beat Ravi Subramaniam 6/4, 7/6

Over 35 Men's Double:

Ravi Subramaniam and Aruna Seneviratne beat Ganendran Subramaniam and Suresh

Subramaniam 6/4,6/4

Over 45 Men's Doubles:

V.T. Sunderalingam and R.M.Laffir beat G. Indrakumar and T. D. Rajapakse 6/2,6/2

Over 55 Men's Double

Mervyn Fernando and T. D. Rajapakse beat Lyn Fernando and S. Sivasunderam 1/6,6/1,6/3

Over 65 Men's Doubles:

Elmore Perera and T. Kulatunga beat K. Subramaniam and S. N. Fernando 6/0, 6/0

Boy's Under 18 Singles: Dinuka Ranaweera beat Eran Weerakoon 6/0,6/4

Boy's Under 18 Doubles: Sanjeeva Paramanathan and U. Walgampaya beat Roshan Peiris and Eran Weerakoon 6/3, 6/3

Girl's Under 18 Singles: Mahesha Seneviratne beat Nadira De Silva 6/4, 6/3

Boy's Under 16 Singles: Harshana Godamanne beat U. Walgampaya 6/4, 6/4

Girl's Under 16 Singles: Mahesha Seneviratne beat Erangi Dias 6/0 6/1

Boy's Under 14 Singles: Sasith Wickremasinghe beat Amrith Rupasinghe 6/3, 6/0

Girl's Under 14 Singles: Mahesha Seneviratne beat Erangi Dias 6/0, 6/1

---
Tennis players at Indian Nats.
Sri Lanka's promising Junior players will participate in two prestigious Indian Junior Tournaments which will be held from August 21 to September 3. The two tournaments are :- Tex Dec Junior Championships and the Junior National Championships. Both tournaments are ranking tournaments and will be held at the Sungamakkam Tennis Stadium in Chennai.

The players who will be taking part in these tournament are Harshana Godamanna, Sasith Wickremasinghe, Amrith Rupasinghe and Mahesha Seneviratne. Tuan Amith is the manager and Nandi Hewage is the manageress of the contingent.

The players participating in these two tournaments have excelled in their age category in Sri Lanka and therefore, we expect them to fair reasonably well, said Arjan Perera, Chairman, Coaching and Promotion Committee. He further said, that the SLTA is studying the possibility of sending a junior team later in the year too. The Indian standard is very high and our players will benefit by competing in these tournaments, he added.

---
Rhodes rolls back the years
By Bruce Maurice
The final Test at the Oval in 1926, saw England win back the 'Ashes' that they lost in 1920. The first four Tests were drawn and it was decided to play this Test to a finish. England appointed Percy Chapman to take over the captaincy instead of Carr, recalled Rhodes at the age of 48 years and ten months to roll back the years and picked the 21-year-old Harold Larwood for his second Test.

Hobbs and Sutcliffe gave England a 53-run start, but the rest of the side struggled against Mailey and the result was England had to be satisfied with a modest 280. When Australia went in, they did not fare any better. But Collins and Gregory put on 107 for the 7th wicket and then Bert Oldfield and Grimmett 67 for the ninth wicket. This gave Australia a very slender lead of 22 runs.

It was now that Jack Hobbs played the greatest innings of his Test career. On a brute of a rain affected pitch, he gave a masterly batting display and confirmed that he was England's greatest batsman on any wicket. With Sutcliffe he put on 172 runs for the first wicket and that was enough to seal Australia's fate. Australia had to now make 415 runs to retain the 'Ashes' and needless to say on that rain affected wicket they did not have a cat in hell's chance.

Larwood made the breakthrough and then came Wilfred Rhodes. He fully justified the selectors gamble to capture 4 for 44 and bowl England to victory by 289 runs.

---
Blue and black 'stickers' go Down Under
By Bruce Maurice
S. Thomas' College, Mount Lavinia had the rare distinction of being the only school from Sri Lanka to be invited for the Sydney Youth Hockey International Festival that was conducted from July 10 to 17 and played on the Astro turf pitch that has been prepared for the forthcoming Olympic Games.

Apart from being the first hockey team from a school to tour Australia, this was the first time a hockey team from the country went 'Down Under'. The invitation to S. Thomas' was extended on the strength of their performances at the recent hockey tournaments conducted in Sri Lanka. This prestigious tournament attracted teams from South Africa, Germany, Hong Kong, Argentina, Spain, India, The United States of America, Russia, Sri Lanka and the host nation.

Despite the heavy and stiff competition, the boys had to encounter, they did creditably well to enter the final, and finish as runners-up. In the final they were most unfortunate to lose to Manning Valley by a solitary goal.

At the conclusion of the tournament, captain Kulatunge and centre-half Wijeratne were selected for the World Festival Squad in recognition of their performances. Pumeda Kulatunge has represented the Under-13, 15, 17 and First Eleven teams. He has also represented the Under-15 and Under-17 All Island Hockey teams and the Under-18 National Schools Hockey team from 1997-99. In 1997 he was awarded the Sri Lanka Schools Hockey colours. Before touring Australia, he had already toured Malaysia, Singapore and Thailand.

Sixteen-year-old Wijeratne has also represented the School Under-13, 15, 17 and First Eleven teams. He represented the Under-15 All Island team and the Under-18 National Schools teams. He has also toured Malaysia, Singapore and Thailand with the S. Thomas' team before the tour to Australia.

Results of matches played on tour: Beat Hutt Valley 1-0; Lost to Perse School 0-2; Drew with Army Dale School 1-1; Drew with NSW CCC 2-2; Final Lost to Manning Valley 2-1.

The team was managed by Danial Edirisinghe, the coach.

---
Cricket's Darkest Day
'Nice guy' Sidat Wettimuny has been abused in 'raw filth' by former Sri Lanka captain Hashan Tillekaratne,who even threatened him with death
By Channaka de Silva
Sidath Wettimuny has walked into many cricket grounds in his life without fear. The former Sri Lankan opener faced the brunt of the fury of the world's fastest men on the world's fastest pitches. His graceful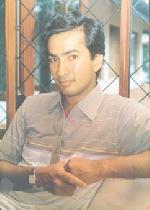 style of combating the new ball, won the day for him and his team more often than not.

Just as he was elegant in his stroke-play he was immaculate in his behaviour off field which won him the admiration of his peers, media and fans alike.

But from last Tuesday, he will have second thoughts about entering a cricket ground whether to bat or for any other purpose. Because that day, one of the darkest days in the life of Wettimuny, the realisation dawned and struck hard on him that the game he loved and sacrificed the bigger part of his life is no longer played by gentlemen. That is why Wettimuny has decided to distance himself from cricket. Once he loved the game more than his life, but now he no longer wants to play any part of it. When "Sunday Times" asked him for an interview he declined but that was with his usual courteous demeanor. "I don't want to talk about cricket because I have decided to stay out of it completely. I have got tired of all what's happening." were Wettimuny's words which provides ample evidence for the state to which the game has fallen.

A man who did his best for the country without any personal interests and proved that with the results he brought about, is sick of it all. Where has all the gratitude gone? After all it is just three months since Wettimuny retired as chairman of national cricket selectors after bringing back the winning ways to the Sri Lankan team.

But he talked about the incident. When Wettimuny went into the NCC Grounds on Tuesday evening, he was abused in "raw filth" by former Sri Lanka captain Hashan Tillekaratne who threatened him with death. "I went to the grounds to pick up my 10-year old son who was attending cricket practices. I was in the car, the engine still running, under the huge tree which everyone knows when I saw Hashan beckon to me to take my car back. I thought he wanted to park there, so I backed out. But then he came near my car and started abusing me without any provocation. He also said I had no right to be inside the club premises as I was not a member."

"He then ordered a security guard to send me out. The guard was helpless. He asked me what was happening. So I asked him not to worry and went out of NCC premises."

Ranjith Fernando who got to know the incident called me on the cell phone and asked me to come in. He said I could say I was a guest of his and assured me that Hashan had no right to order anyone out. But I told him I would rather stay out".

"At that exact moment NCC coach Rumesh Ratnayake arrived in the club. Having got to know what happened, he came to me and invited me to accompany him into the club. So I went. Then Hashan came and tried to push Rumesh aside and approach me. He was trying to provoke me into doing something."

"Then he turned very abusive. He threatened me saying "if you ever come to Piliyandala side I will cut you off slice by slice".

But Wettimuny was clue-less what he had done to provoke such anger. He immediately brought the incident to the notice of present chairman of national selectors T.B. Kehelgamuwa and then lodged a complaint with the Cinnamon Garden police station as the incident also involved a "life threat".

Though Wettimuny seems to be the last man to get involved in an incident such as that, Tillekaratne's name has already transpired in several such affairs incidentally at the NCC premises itself. One prominent case is the assault of former Sri Lanka team colleague Ruwan Kalpage over an incident involving Tillekaratne's younger brother Yasas. The club had an inquiry at the time.

Wettimuny said he will make an official complaint of the incident to the Cricket Board where Tillekaratne is an elected official in the tournament committee.

National selectors last week recalled Tillekaratne to the national squad for the first time since last year's World Cup despite the left handed batsman has done little lately to warrant such a selection. It is heartening to see Cricket Board President Thilanga Sumathipala promising a serious inquiry and punish Tillekeratne if proven guilty, because discipline off field is a crucial for success on field.

Though he wanted no discussion on cricket, Wettimuny was ready to defend himself against the allegations of former Sri Lanka captain Arjuna Ranatunga. Wettimuny refuted the allegations as "baseless".

"I don't think there is any need to justify our selection process because the results themselves speak of the success. It is ridiculous even to think that our selections were wrong because if that was so, how did Sri Lanka keep winning, especially after going through such a bad period before we took over?" Wettimuny asked. "We brought the team to number two in the world rankings from a disappointing ninth. Before we took over the selection process, we had lost most of the one-day matches we had played. We even lost to countries like Zimbabwe successively. The World Cup loss was what clinched it"

"We took over with the team in such a poor condition. So, did these people expect us to retain the same team and change fortunes ? it's absurd" Wettimuny justified his actions. After the administration of the game was taken over by a Sports-Minister-appointed interim committee of which Wettimuny was also a member and selection was taken over by a new committee headed by Wettimuny, Sri Lanka team tasted only success which everyone knows well now. Victory in Zimbabwe and Pakistan in successive tours and also a home series win over Australia and winning the Aiwa cup in Colombo were the high points.

Asked about allegations made by Ranatunga that Wettimuny was targeting him from 1991, Wettimuny laughed it off.

"That is completely false. Why should I victimise him ?" Wettimuny asked. "Though I don't want to stress these things, I can show one example to prove that he was wrong in his assumption that I was out to get him. After a very successful Zimbabwe tour without him, we called him back. If I was against him how could that happen ?" Wettimuny asked.

Asked about Ranatunga's allegations regarding the manager's report of the 1991 tour, Wettimuny said there was no rule to say that the Assistant manager could not sign the Manager's report along with the manager. He said he signed it, since he also agreed with what was expressed in that. "Anyway it was not as dark as he made it out to be" Wettimuny disclosed. He then asked people to look differently at things from a different perspective. "Why not look at it differently and positively. After that 1991 tour Ranatunga blossomed out to be a better captain. So, our actions made him better. But only a very few people seem to be interested in reality." Wettimuny said.

"I do not understand why people drag history into everything. How can things that happened nine years ago be relevant to things that happen nine years later ? Selection of players depend on their contemporary form, not history. What happened in 1991 happened in 1991, what happened in 1996 happened in 1996. These things should not be mixed up with things that happened in 2000." Wettimuny said.

It is doubtful whether people with a narrow vision would understand his wisdom. After all, it is the era where an old woman in a kitchen who has never set foot on a cricket ground can criticise the world's best umpire's lbw decision or the world's best captain's decision to bat second after winning the toss.

Will all this mean Sri Lanka have lost one of the best imaginable men to carry out a fearless, unbiased duty with the sole intention of the betterment of Sri Lanka cricket ?

"You can never say" Wettimuny said when asked whether his attitude would change with time.

But he was certain of one thing. That was he had had enough of it "right now".