History & Mysteries of the Sigiriya rock fortress
By Sanath Weerasuriya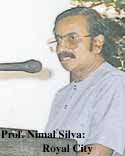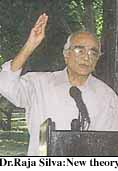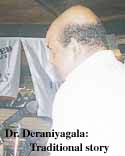 'Mysteries of the Sigiriya Rock Fortress' a seminar and the discussion about the Sigiriya Rock was held at the Hotel Sigiriya Hotel last weekend.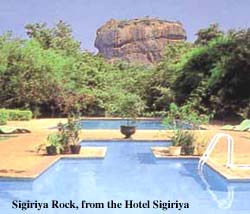 The seminar was in the form of presentations from guest speakers, each specialising in their own field, with some having different viewpoints about the real story behind Sirigiya. That was followed by an open forum discussion, where selected invitees and other participants were able to join in the discussion.
This interesting seminar was organised by The Serendib Leisure, the managing company of Hotel Sigiriya.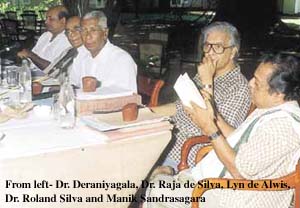 The guest speakers on the subject were Shiran Deraniyagala, the director general of Archaeology, Dr. Raja Silva,Director of Conservation CCF, Manik Sandrasagara and Ashley de Vos,Historian and Chartered Architect. Former Director of Zoological Gardens Mr.Lyn de Alwis was the moderator of the seminar.
Sigiriya Rock is located in Sri Lanka's Archeological Treasure House known as the cultural Triangle and boasts of the most spectacular view of the 5th century A.D. Rock Fortress.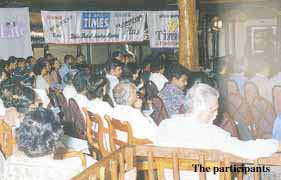 The hotel has been slowly moving to be more environmental conscious and several changes are being made to align the hotel with culture and nature themes. With the Sigiriya area being home to some 160 bird varieties, the hotel has been classified as "Bird Friendly Hotel" by the ornithology Group of Sri Lanka.
"No doubt, there is a long way to go, but certainly, a start has been made and the hotel hopes to consolidate its positioning to deliver culture and nature at leisure We will be committed to protect and safegurd this valuable monument for the future generations" "said Mr. Srilal Mittapala, the CEO of Serendib leisure,in his introductory speech at the seminar.
In keeping with these overall objectives, Serendib Leisure, the management company of Hotel Sigiriya has taken the initiative to organise this seminar on the "Mysteries of the Sigiriya Rock Fortress'.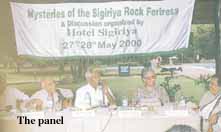 This event will therefore be an intellectual gathering of scientists, archaeologists, architects, historians, journalists and other experts in various fields, who had gathered together to exchange and debate various view points regarding the origins and history of the Sigiriya Rock Fortress.
Dr Dereniyagala spoke about the bacground of the rock and Dr Raja Silva was on a brand new theory saying there was no kingdom or a palace or a harem at the Sigiriya rock.
Dr Roland Silva delivered his speech on "Is Sigiriya ,the Earliest Tourist Site of the World " and Manik's speech was on " Whose story is History"
Prof. Nimal Silva delivered his version of World heritage Site Sigiriya and "The Concept of Royal City " was Mr. Ashley de Vos's idea.
The event was sponsored by TV Times of Sunday Times