Company closes temporarily; customers told money cannot be refunded
Royal Resorts—A fool's paradise?
By Chris Kamalendran and Nilika de Silva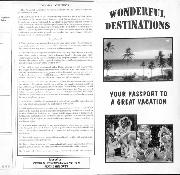 Many locals who were dreaming of being a so-called 'time-share- owner of holiday resorts in Australia, Indonesia or India are complaining they had been duped by a foreign-owned company operating in Sri Lanka.
They have deposited lakhs of hard earned money and are unable to obtain refunds or achieve their dream of travelling abroad to spend a holiday in the 'resort' which they were assured, by thesales promotors that they would own under the attractive offers made by the company Royal Resorts SL Pvt. Ltd.
The company operating from plush offices in Union Place with ice-coffee and tuna sandwiches being served to visitors had now suspended operations with a haughty official saying that what they do or don't do is nobody else's business.
Most of the victims are Tamils who due to the uncertainty and fear of living here are seeking means of going abroad and hopefully settling down there by some means.
The Sunday Times investigation team set about ascertaining the facts by sending a reporter to find out. Their findings;
One reporter, whose parents were informed by telephone that they had won a holiday abroad through the lottery, accompanied them to the presentation.
The scene was cleverly arranged. About a hundred people were seated at tables in a hall while loud music blaring across the room prevented any meaningful conversation between participating families. Different presenters carried out the presentation at each table. One foreigner hovered around adding flavour to the international image.
The first thing given was a form to fill. Among other less intrusive questions was a query regarding monthly income, together with a declaration to be signed by the "winners".
This declaration read, "We understand that we may stay and enjoy the hospitality of the firm as long as we wish but that ninety minutes of our time is required in order to qualify for the presentation and receive our gift."
At this stage having completed these forms some of the "winners" were told they would not be having the presentation and could leave after collecting their "prize". How this distinction was made was not clearly explained to them.
Then we were ushered into the hall where the first stage of the presentation was to take place. About a hundred people were sitting around several little tables. There was a presenter assigned to each table. During the course of one and a half hours the only proof we were supplied with of the existence of these holiday destinations was a few photographs.
The young presenters were extremely persuasive, as was the management and they kept the guests supplied with food brought down from five star hotels, tuna sandwiches, chicken sandwiches etc.
The company which has obtained BOI approval only for the sale of original holiday packages.
Many winners of holidays issued by the company are complaining that although they have only 12 months in which to use the 'prize', each time they try to reserve accommodation they are being stalled by excuses.
Drawing as many people as possible to the presentations and promoting the idea of timeshare is clearly the main objective of the company.
The "winners" receive the good news by fax or by phone and the prize entitles them to one week's free accommodation in one of the "prestigious 5-star holiday clubs in Goa (India), Bali (Indonesia) or the Gold Coast (Australia)." The holiday is said to be worth a minimum of US$ 1,500.
The company located on prime land in Union Place, hosts a weekly turnout of hundreds of selected "winners", coming to select the holiday destination of their choice.
Many people had got this mysterious call stating that they will be entered in a competition in which the prize was free accommodation at a holiday destination.
A young couple who had been allegedly duped into parting with Rs. 375,000 spoke to The Sunday Times after being told by the resort company that they would not be able to recover any of the money they had paid.
When 29-year-old Nilani and her husband Gobalakrishnan Balakrishnan went to the Kompannaveediya Police to record a complaint of fraud against the company they were unable to do so, as only fraud amounting to Rs. 25,000 is recorded at police stations, and the couple were directed to the Fraud Bureau.
The Balakrishnans who are from Jaffna are resident in Wellawatte where Gobalakrishnan runs a bookshop. It all began when Nilani received a call in January from a person who said if she were to participate in a lottery and win a prize she would be able to visit one of six countries to spend a vacation together with her family.
"The caller who said he was from a company at Union Place asked me what my husband's job was, how much our monthly income was and what country I would like to spend a holiday in. He also explained that he had got my telephone number from the directory. We will call you after 1 1/2 months only if you are selected, he said.
"After a month, a person who identified himself as Mr. Campbell called me and congratulated me saying I had won the third prize in the lottery.
" 'Don't come alone, you must come with your husband. If you don't come with your husband we will not be able to give you your gift certificate,' Mr. Campbell told me.
"The date given to us for the presentation was February 23. On this day the company called us 20 to 25 times, right up to the moment we left the house, Nilani said, telling me about the presentation, confirming who would be coming, saying they had to arrange for the refreshments, confirming that we knew the address etc.
"When we got to the company it was 5.45 p.m. Many couples like us had come for the presentation. I requested that the presentation be done in Sinhala and Mr. Haji, a Sri Lankan did the presentation for us.
"They then showed us the destinations on a video saying they had more than 3,000 resorts in 93 countries. You can select any one you like. We will get you the visa. If we paid a Rs. 100,000 downpayment immediately, we could get a discount of Rs. 125,000, he said.
"We were desperate not to miss this chance and said we would be able to give them a cheque once we got home. They gave me a document in complicated English which disguised the fact that no refund would be made once the money was paid..
Mr. Haji said we would receive a Gold Card if we became members of the club. I asked them several times if it was genuine and whether we would receive a visa to go. Mr. Haji assured us that we had nothing to worry. By the time we finally got back home it was 11p.m.
"Mr. Haji came home with us and collected a cheque for Rs. 100,000 from us. The next day Thushara another representative of the company came home and exchanged the cheque for Rs. 1 lakh in money. I pawned my 'thali' to find the money to give Thushara because the company did not want to deal in cheques.
"We wanted to take the vacation during the April school holidays, so that we could take our six-year-old daughter with us. We selected France as the destination. The company kept us waiting for about a month before telling us that we couldn't go to France, but they would arrange for us to go to Holland. Then after a further delay they suggested we go to Scotland. It was America and Disneyland the next time.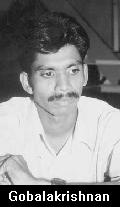 "By this time they had stopped calling us and we had to call them instead. Every night at 8 p.m I would call and they would keep directing me to speak to someone else.
"Finally they said we could visit America and asked us to pay Rs. 22,000 for confirmation. Thushara visited our house four times to collect the money.
"Then we visited the US Embassy to get visas for our vacation. This was on April 19. By now, we had paid Rs. 22,000 to the Embassy for our visas. We were applying for seven visas, each at a processing cost of US $ 45, (Rs. 3,150). The Visa Officer just threw our file out saying we could not be granted visas. The letter given by the company meant nothing.
"We immediately went to the company and spoke to a foreign lady. A girl named Thansila interpreted for us. The foreign lady said 'We are not responsible for getting you your visas'. At this point I started crying and said I would drink poison, if I didn't get my money back. She said 'don't try to scare us by crying. We cannot help if you did not get a visa.'
"Since I was calling the company repeatedly, they had sent Mr. Haji to our house to say they would pay us back the money. They would even sell the premises and pay back the money.
"On Thursday while we were away in Kandy, a boy had called our home without giving his name and said that the company had closed down and advised us to recover the money due to us," Nilani said.
"Today, when I visited the company office with my husband and confronted Mr. Haji saying he had promised he would pay back our money, Mr. Haji replied, 'It is Thushara who is handling your affair, not me.'
"While Mr. Haji was talking to us I saw Thushara in an adjoining room and ran and asked him what had happened to our money. He said he hadn't come to work for a week because he was ill, and had learnt that he was losing his job," she said.
The Balakrishnans who are living in a rented house, are now heavily in debt. People they had borrowed money from are visiting them demanding the money back together with interest. It is a nightmare for this young family.
Ms. G. de Silva told The Sunday Times that while she was in Britain many timeshare companies had been in operation and that tough measures were taken against them in a bid to safeguard the public. She said the media reported instances where people went to spend their holidays and discovered that there was no such accommodation available.
A leading doctor from Ragama also fell victim to the alleged racket.
Dr. D.Y. Swarnatillaka said he first received a telephone call from this particular firm saying he was the lucky winner of a 1500 US dollar gift voucher and to call over at the office to collect his gift.
"I called over at the office with my wife. I waited for a long time at the well maintained office at Union Place. They served ice coffee as we waited. Later we were called in and told that the particular voucher could be used only when we become a full member of the company," he said.
"We were told to pay Rs. 375,000 and promised that we could use a holiday resort in one of the five destinations offered, but the stay would be limited to only one week.
"My intention was that when I needed a holiday I could take my family there. I paid Rs. 150,000 in cash and agreed to pay the rest in instalments. But after I paid the money there has been no response from them. I made several inquiries, but they wanted me to pay the balance. I found out from another homelier about the racket which was going on," he said.
The doctor said he was considering legal action against the firm.
An army colonel who had heard about the offer while he was based in Jaffna had paid Rs. 200,000 and is yet to get a refund.
BOI Deputy Director General M.P.T. Cooray said the BOI had given approval for the sale of original holiday packages.
He said the company was under investigation by the Controller of Exchange on an allegation of violation of exchange controls.
Meanwhile, in a dramatic turn of events employees of the firm were told on Tuesday that they were suspending their business for one month.
More than 40 employees, all of them sales promoters were not given proper explanation about the suspension of operations.
The employees, suspecting the possibility of the business winding up have lodged a complaint with the Kompannaveediya Police.
Esperance Patricio, who claimed she was a consultant of Royal Resorts Sri Lanka (Private) Ltd said, "our main business is to organise holiday resorts. Once they reserve a holiday resort we do not refund their money. The only way they could get the money is to find another buyer on their own or transfer it to somebody else.
"We do not guarantee that anybody gets a visa to travel abroad. It is up to the respective embassies to decide. If they do not get the visa, we cannot help them," she said.
Ms Patricio, from Portugual categorically said the company would not refund any of the money paid to it and maintained that it was not their business to ensure that the visas would be obtained.
She denied claims that her sales staff had gone to the extent of guaranteeing that the customers would be able to obtain their visas.
"Our business is only marketing of holiday ownership resorts and it is not our responsibility that the clients are assured of a visa. If I am going to refund the money I will be proving that our company is selling visas," she said.
Ms. Patricio claimed that she had a list of the members who had travelled abroad, but was unable to reveal their name without their authority.
She said whatever money had been paid was for the membership and not for the visas and therefore could not be refunded.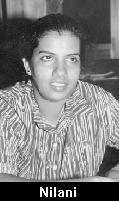 She denied any knowledge about an ongoing investigation by the Exchange Controller.
Ms. Patricio also sent a letter to 'The Sunday Times' explaining the company's position. It said :
'Royal Resorts SL (Pvt.) Ltd is a registered Sri Lankan company under the Sri Lankan Law.
Our business is the developing and marketing of holiday ownership resorts in various countries in the world.
The Royal Group of companies of which Royal Resorts is a part is recognized throughout Asia as the leader in the field of Holiday ownership.
On August it 4, was decided at board level to stop sales and marketing activities for 30 days, so that the company may restructure and look at different marketing options. This is a standard procedure within the company and within the country.
"Sales and Marketing members of staff were advised of this decision and given the reasons why. The company is at the moment studying the possibility of buying a Sri Lankan resort to add to its portfolio of resorts in India, Indonesia, Australia and most recent acquisition, Thailand."
She denied allegations that the company was trying to close down operations in Sri Lanka.
However what many of the people who had fallen victim do not understand is why they are not entitled to a refund of the money deposited running up to Rs. 400,000, per family.
---
Election monitoring bodies begin groundwork
By Shelani de Silva
With talks of an early election , the independent monitoring groups are preparing with programs and recruitment of election observers as preparation for either a Presidential or general election.
The two independent monitoring Committees PAFFREL and CMEV which monitored the previous elections have decided to monitor the forthcoming elections.
Executive Director of PAFFREL Kingsley Rodrigo told The Sunday Times that they have begun recruiting election observers.
"We have an estimate of 6000 election observers but since it is not adequate for a Presidential or General election, another 6000 will be trained. We are planning to have around 12000 observers for the 8500 polling booths," he said. He added that they are targeting an election in March, but have begun the ground work for monitoring. Election observers will be mobilised in all districts and given the task of monitoring and reporting any election related violence.
The CMEV the other monitoring body that recently came under criticism from the government for being biased is also getting ready for elections.
Co-ordinator of CMEV Dr. Pakiasothy Saravanamuthu told The Sunday Times that they have decided to monitor the elections but will not adopt any new strategy.
"We will definitely monitor the elections on a large scale. We are working on the groundwork , but with the government not giving a definite date for elections it is difficult to plan out anything," he said.
---
From sombre reflection to ritual abuse
By Dilrukshi Handunnetti, Our Lobby Correspondent
A seat in the third row which was once adorned by an intellectual giant was vacant and a sombre mood prevailed in the House as members trooped in to debate the extension of the emergency on Thursday.
Tragedy has struck again and the nation has lost another legal luminary, a man who took giant strides in politics and contributed to the government's moves towards a peaceful resolution of the 16 year old conflict. The House indeed had cause to bemoan Neelan Tiruchelvam's assassination and members appeared unable to accept that a legislator of great promise had left their midst forever.
Last week which was marred by the brutal assassination culminated with the EPDP's withdrawal from Parliament obviously fearing reprisals from the LTTE. Yet Thursday saw a smiling UNP's Susantha Punchinilame- his party suspension lifted and PA's new entrant Janak Adhikari who replaced Berty Premalal Dissanayake being sworn- in.
But the House by the Diyawanna is a strange place where petty politicking takes precedence over national matters. The references to the Tiruchelvam's assassination lacking any analytical exercise made the wags feel the gruesome killing was something as mundane as the day's weather forecast.
UNP General Secretary, Gamini Athukorale, known for his passion on defence matters opened the debate but his thoughts probably being with the UNPers camping in front of the Bribery Commission office at Longdon Place, launched an attack on the PA administration for alleged corruption, a hot topic at present.
With great aplomb the bespectacled member explained the stalemate situation affecting the Bribery Commission. Recalling its beginnings, he noted that it began with great fanfare with an overwhelming 2/3 majority in Parliament, but now it was in cold storage.
He accused the government of willfully rendering the Commission ineffective fearing probes against government members referring to the now infamous Channel 9 saga.
"The PA constantly bemoans of an alleged media mafia, but there's only a presidential mafia. The Presidential Media Unit has been given a free licence to run amok and commit villainies. From Wayamba rigging to Cricket Board elections and finally the assault on journalists it was the PSD which ran berserk in the country," he thundered.
He also said whether it be AirLanka or Channel 9 the government's deals have been tainted by corruption and that its undoing will be its forgotten promises.
While Athukorale let off steam, PA murmurs of protests grew to howls. Continuing regardless of the mounting opposition, he baited the government. "The PA's successes are mainly two-fold. It has successfully moved the theatre of war from the North to everybody's doorstep and displayed an indomitable spirit in the exercise of unlawful enrichment, he opined.
Reading a letter purportedly from Bribery Commissioner Rudra Rajasingham to UNP's Dr. Rajitha Senaratne regarding a complaint by the latter he said: " The UNP had complained about presidential media advisor Sanath Gunatilleke's Channel 9 bribery issue. But Rajasingham's response was that investigations could not be started as all investigative officers had been transferred out way back in 1997" he sniped with glee, while thrilled opposition benchers thumped on their desks chorusing "Dooshanaya and Bheeshanaya"- the PA's very own rhyming couplet before 1994.The UNP lieutenant was sparing nobody as he took the PA to task. "If my name was ever linked to corrupt activity, I'd demand an inquiry. But PA members only issue melo dramatic statements but never initiate probes."
The MP kept up the barrage of accusations by proposing that the actual bribe takers were at the helm of the government. "So probes were deadlocked and the corrupt regime was preserved," he charged.
This irked some PA members who shouted back: "Does emergency mean Sanath Gunetilleke to you" while the tirade continued undaunted- making reference after reference to 'pacha mallas' and corrupt advisors.
"It's unparliamentary," thundered minister D.M. Jayaratne, springing to his feet in hot denial when accusations continued. "Why can't I call liars and cheats by those very words," threw back a furious Athukorale while the House was engulfed in an uproar.
Paying a glowing tribute to slain TULF legal luminary Dr. Neelan Tiruchelvam as an indefatigable crusader of peace- it was UNP's Susil Moonesinghe who took the TULF to task for not being courageous enough to name the assassin- the deadly LTTE.
"Have the courage of your convictions to name and condemn the assassin which continuously springs death upon us. Why maintain a deafening silence, " he lashed out while the TULF ers remained silent.
Mr. Moonesinghe, a Sinhala hardliner beat the war drums again when he claimed that the unsavoury duty of making high risk statements always fell on the Sinhalese.
"For speaking the truth, we have paid a heavy price and sacrificed many invaluable people. The LTTE has to be crushed militarily," he opined. Taking a dig at the business community too- whom he termed as self confessed peace makers he said they too were reluctant to name the assassins of Tiruchelvam.
In a self-styled delivery, the silver haired national clad member thundered that cowards could never be leaders and should never aspire to be so.
"Leaders are called upon to make crucial decisions and take risks. We who preside upon the destinies of our future must be prepared to accept such risks. Pursuing peace only attracts death. But Neelan was big enough to accept the challenge. His demise proves the political leadership vacuum in the Tamil diasphora" he noted.
"We are so divided. Let us shed these differences," he appealed to the House now intently listening to his rich delivery. "The Opposition and the government must come together in a spirit of togetherness and work together with the full force of our people backing us to wipe out terrorism," he added.
But the TULF which came under fire from the silver haired parliamentarian also had its defenders. Mitigating what he saw as a self defensive tactic by the TULF was burly Ports Minister M.H.M. Ashraff .
"It is easy to condemn the LTTE and name it as the assassin of many brilliant sons of the soil, but the truth was that we have never grappled with the real issues.
"It takes nothing for Bill Clinton to issue a statement from his plush Oval Office. But for TULF members who are virtually proscribed in the North and for EPDP members who are banned from indulging in any political activities there, the ground realities are different," he said.
He also reminded the legislatures that the EPRLF who had placed implicit faith in the democratic system and had entered Parliament left it in sheer disgust when their grievances went unheeded. It was not possible to crush the LTTE . It had to be curtailed and replaced by moderate Tamil leadership, he said.
Next was UNP's Renuka Herath who cast doubts over the application of the Public Security Ordinance.
Forgetting the origins of the dubious piece of legislation and its application during the UNP regime, the Walapane member queried whether the PSD had a free licence to go on rampage.
"I thought the PSD was there to preserve law and order and not to hammer Opposition politicians or strip women, specially under a government with two women at the helm " she observed.
Recalling the incident, she said that thugs from the PSD called her 'a bitch with a foul mouth who had to be killed."
Leading the government defence team and ripping the UNP apart was burly minister Jeyaraj Fernandopulle, well versed in the art of demolition. Riding his hobby horse of lambasting the UNP, he scoffed that there was no necessity for the opposition to have a camp site at Longdon Place.
" There is no need to protest. 80 members have sought the removal of the commissioners who are currently under investigation.
Their tenure lapses in December and we shall then have a vibrantly active Commission," he noted.
"Don't burn coffins demanding the reactivating of a dead commission- we want new commissioners to come and work with enthusiasm," he noted.
The minister pulling enough verbal punches at the UNP said that having failed to effectively carry out any of their protest campaigns the desperate UNP now clutched at straws.
"Like you we also nurtured dreams of gaining power, but we waited for 17 long years. Your stay could be equally long," he scoffed.
"A few blows have you complaining to the international community. But the UNP's brute force was such that we were beaten to pulp on many occasions. T.B. Ekanayake was arrested a week before his wedding on false charges," he thundered.
While emergency debates have hit rock bottom which only provides an arena for hurling abuse, the tragedy of this nation is that the war is quietly devouring promising lives.
The old adage that in peace, sons bury their fathers, and in war, fathers bury their sons is indeed true of Sri Lanka. But the question facing us is how many sons like Dr. Tiruchelvam have to be sacrificed in the name of that illusive peace.