Customised over the counter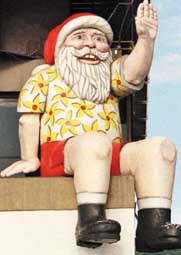 Digital music delivery may well be the next great evolution in the music industry. Fenella George popped into the virtual record store (VRS), recently launched by Cerberus at Cyberia Cafe in London, and it looks set to revolutionise the way people buy music. The world's first CD compilation maker allows customers at Cyberia to choose tracks from the Cerberus Web site, which are then downloaded and burnt onto a CD.
The whole process takes less than 15 minutes and £10 buys you a customised CD. It also benefits small independent labels such as Nervous Records, as it bypasses problems of distribution. To this extent the Rio fits in the palm of your hand or in your pocket.
The Rio is the smallest music player and with no moving parts, there's no skipping, even with vibration and heavy movement. It's ideal for extreme sports or just walking around.
It is compact sized, lightweight weighing only 2.4 ounces (70 grams) with 32 MB of onboard flash memory for upto 60 minutes of continuous digital-quality playback or several hours of voice quality audio. Download audio books, news broadcasts and more. It also has a 16 and 32 MB flash memory upgrade options.
George Michael's own record label, Aegean, is the first British label to sell music via digital distribution on the Internet. Tracks can be bought and downloaded from the Web site onto one's PC using Liquid Audio technology, although George Michael's music is currently only available by mail order.
There is also an artiste and record room where artistes can send their music to Aegean, who will hopefully sign them on. According to Andreas Georgiou of Aegean, the control that he has with the use of digital distribution is its main advantage, and he feels very confident about its future.
Once the International Federation of the Phonographic Industry (IFPI) MUSE project completes its listening tests and recommends a specific watermarking technology to control unauthorised music copying and trace pirated digital music, the market for digitally delivered music should explode.
It will be a gradual process. Obvious bandwidth issues aside, music consumers must overcome insecurities about e-commerce and become accustomed to dealing with a new shopping experience. Ultimately online music delivery offers many advantages.
U.S. based companies are more pre-occupied with cultivating a market through added-value marketing and education, proving that downloadable free stuff, particularly otherwise unavailable music by popular artistes, is a powerful tool toward growing a market.
---
Power drunk battery
Battery For once many of us who do not like alcohol might appreciate it. Yes, alcohol or methanol could soon be used to power mobile phones according to a research report revealed in January this year. It is expected to run upto two weeks and give users about 100 hours of talk time on 1.5 ounces of methanol.
Bob Hockaday developed the new fuel cell 10 years ago while working at the American government's Los Alamos National Laboratory in New Mexico. His system converts chemical energy into electrical energy by creating a circuit along which electrons travel from a negative to a positive electrode. The cells can be mass-produced on a plastic film, and Hockaday hopes to increase their power by stacking up dozens of them. The new battery could last 50 times longer the nickel-cadmium ones commonly used today and may go on sale in the new millennium.
The battery market is expected to be worth at least US $ 1 billion. The battery is the same size, price and shaped as a conventional battery, although half the weight. Hockaday claims that his battery can be recharged for up to 20 years. An earlier version that can deliver several milliwatts at room temperature has already been developed. Hockaday is now aiming to create a prototype battery within the year. He thinks future versions of the battery could even be used to power portable computers, which require about 30 watts of power.
---
Reach out and fleece someone
Wanna make a long-distance call and not pay for it? Got a PalmPilot? Go for it. Software posted on a Canadian hacking Web site promises to turn the PalmPilot personal organiser into an unlimited calling card.
The code arrived only days after the revelation that handheld computers can be used to unlock car doors.
This latest open-sesame trick isn't doing anything that wasn't possible before.
But it should add fuel to what has become a public relations tangle for PalmPilot manufacturer 3Com. "3Com has not introduced any new risk in this regard," the company said in a statement Thursday about the unit's ability to emulate certain types of electronic car-key codes.
"This capability has been around for years in the form of universal remote controls and infra-red-equipped laptop computers.
" The extensive network of PalmPilot hackers agrees that 3Com cannot be blamed for the locksmith trick, which received widespread media attention this week.
Instead, the developers say the company has created a remarkably versatile electronic organiser that can be adapted to tasks well beyond those for which it was intended. "If a criminal uses a paper clip to pick a lock, should the manufacturer of the paper clip be blamed?" asked the editor of Hacker News Network who goes by the alias Space Rogue.
The latest hack, known as RedPalm, is really just a new twist on an old trick, exploiting a weakness in older pay phones that phone hackers, known as phreakers, have used for years.The new RedPalm software plays tones through the PalmPilot's speaker that can fool some phones into believing that callers have deposited quarters.
Before the PalmPilot software, the same result could be achieved using easily obtained parts from Radio Shack, or even a recordable Hallmark greeting card. These kinds of devices are known by phreakers as red boxes.
---
Farewell, Milkman
At this distance from the beginning of the co-operative movement, it is easy to forget the obstacles and pitfalls and to see only the grand achievements. But it is well to remember that the social, political, economic and even the physical environment at all times placed severe constraints on the development of co-operatives.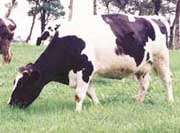 When Verghese Kurien decided it was time to go, he resigned. No one in the government would have told him to make way for a new Chairman of the National Dairy Development Board.
At 76 with a long and brilliant innings behind him that was a decision for him alone to make. Amrita Patel, an outstanding manager, whom he 'ventured to suggest' in his resignation letter as his successor, has been appointed the new Chairperson of the NDDB.
In his departure as throughout his career as the 'milkman of India', Kurien acted with the supreme confidence of a man who knows he is right.
Many see this quality as arrogance. Perhaps it is but because Kurien has been demonstrably right more often than he has been wrong, he has managed to prevail up to the very end.
At this distance from the beginning of the co-operative movement, it is easy to forget the obstacles and pitfalls and to see only the grand achievements. But it is well to remember that the social, political, economic and even the physical environment at all times placed severe constraints on the development of co-operatives.
Under someone less sure of himself and of his ideas and methods, it is unlikely Anand would have become what it is, would spawn 175 other co-operatives in 22 states and turn India into the world's largest milk producer.
Looking back over the Kurien decades, it is safe to say that the marriage of the co-operative movement to modern marketing was the most significant factor in the success of dairies in India.
It meant the introduction of new methods and the opening up of new opportunities. It led to higher levels of organisation at every stage of growth.
As professional managers became essential to the successful functioning of the NDDB, the umbilical cord that tied co-operatives to the government had to be severed.
Whereas the pattern of development in sugar co-operatives in Maharashtra, for example, bound them ever more tightly to party-political machines, the milk co-operatives thrived as the distance between government and the NDDB increased.
Kurien was nothing if not combative when it came to autonomy in decision-making.
As he asked recently with only slight exaggeration, how is it a co-operative if you put in a government official as the managing director?"Co-operatives have never had a chance in India. Amul was an exception."Today, the NDDB's virtual monopoly in collection, processing and marketing dairy produce is beginning to be challenged by the private sector, including multinationals.
Kurien was seen to oppose liberalisation of the private sector but denies the charge.
He says he is arguing instead for liberating the co-operative sector from the dead hand of politicians and bureaucrats. In that aim he is absolutely right.
Successive governments have taken far too long to free co-operatives and vested interests continue to obstruct reform. One hopes Kurien will continue his battles from the outside as fiercely as he did from within.
Copyright ©1998 Indian Express Newspapers (Bombay) Ltd.
---
Plantations companies - a slow growth
Bottomline
By P.M.N. Bandara
The analysis of the provisional financial statements released by Horana Plantations Ltd., Balangoda Plantations Ltd., Madulsima Plantations Ltd., Agalawatta Plantations Ltd., Maskeliya Plantations Ltd., and Kegalle Plantations Ltd. for the six months ended Sep. 30 1998 indicate a slow growth during the period compared to the same period in the previous year. Profit has been either declined or increased marginally during the period.
Maskeliya Plantations Ltd.
Turnover for the six months under review decreased by 0.34% from Rs.. 631.4 m to Rs. 629.2m reflecting 33.2% decrease of net profit with zero taxation from Rs. 147.2m to Rs 98.3 m
However, shareholders' funds increased by 38% from Rs. 592.9m to Rs. 818.4m
Kegalle Plantations Ltd.
Turnover for the period declined by 9.2% from Rs. 378.9m. to Rs. 344.7 m. Profit after taxation dropped by 27.8% from Rs. 60.4% from Rs. 60.4 m. to Rs 43.6m. Shareholders' funds increased from Rs. 472.0 m to Rs.520.6m. showing a 10.2 % increase.
Agalawatte Plantations Ltd.
Turnover for the period increased from Rs. 506.4m to Rs. 520.5 m recording an increase of 2.78%. Profit with zero taxation decreased by 77.8% from Rs. 68.2m to Rs. 15.1m during the period compared to the previous year. There had been an increase of shareholders' funds from Rs. 388.9 m to Rs. 482.1 m which shows 23.9% increase.
Madulsima Plantations Ltd.
Madulsima Plantations Ltd. registered a negligible increase of profit after taxation from Rs. 134.7 m to Rs 135.5m during the period under review. Turnover for the period increased by 9.5% from Rs. 566.3 m to Rs. 620. 5m. Shareholders' funds as at Sept m,,,. 30, 1998 was Rs. 950.6 m which shows 12.4% increase.
Balangoda Plantations Ltd.
Turnover for the period increased from 10.76% from Rs. 959.1 m to Rs. 1062.3 m. However, net profit with zero taxation dropped by 12.4% from Rs. 218.5 m to Rs. 191.3 m. Increase of shareholders' funds was 17% from Rs. 1187.7 m to Rs. 1399.2 m.
Horana Plantations Ltd.
Comparision of financial statements prepared for the six months to Sept. 30, 1998 with figures for nine months to Sept. 30, 1997 shows a drop in turnover and profit with zero taxation.
Turnover dropped by 31.5% from Rs. 427.7 m to Rs. 292.7 m while profits dropped by 67.5% from Rs. 67.5 m. to Rs. 14.3 m.
---
Business Briefs
Music in Blizz furniture
The new Blizz furniture shop at Duplication Road has a wide variety of Gautier designer furniture for both home and office. Each with its own distinctive personality and unique features is designed to create a mood and a feeling of discovery together with comfort. For example the "Rhapsodie" range has the elegant flowing lines of music, "Jazz" on the other and features smooth modern designs, while "Blues" for the office combines ergonomic styling with powerful looks.
Blizz is also responsible for the introduction of a concept in furniture which is extremely popular in the west and unique to Sri Lanka. A concept that is very relevant to today's lifestyles. "Class'Affair" is an extremely elegant range of pull down furniture enabling today's couples to make more out of the limited space available to them.
All Gautier furniture available at Blizz can be easily disassembled for easy transport and can be put together once again in virtually no time at all. You cannot classify the prices as cheap but if you compare them against the quality of the design and the finish you know that it's great value for money.
'Asia Miles' invites join Marco Polo club
Frequent flyers who are members of "Asia Miles", Asia's biggest frequent flyer programme soon to be introduced by Cathay Pacific Airways, will automatically be invited to join one of the world's most prestigious loyalty clubs, the Marco Polo Club.
Marco Polo Club members are entitled to a range of additional privileges and benefits. For instance, when flying Cathay Pacific or any of the airline's selected partners in any class including economy, the member's flown mileage will count towards elite membership of the club.
This entitles the member to an even wider range of benefits such as worldwide lounge access, preferred check-in, priority wait listing and boarding, advance seat reservation, priority baggage handling, a generous extra baggage allowance and hotel and car rental discounts, a company release said.
400,000th came from Vavuniya
An economics teacher from Vavuniya recently created a historic milestone for Ceylinco Insurance, when he became the 400,000th life to be insured by the company.
A spokesman for Ceylinco Insurance said this private sector milestone was achieved in a short period of 10 years of operation, and Ceylinco Life now accounts for around 41 per cent of the local private sector insurance market in terms of total premium value, as at end September 1998.
Since January this year, the company has sold more than 39,000 new policies and generated a total premium income of over Rs. 825 million. In the corresponding period last year, the company sold over 30,000 policies with a total premium income of Rs. 758 million.
JWT will earn $45m extra
J. Walter Thompson has been appointed Shell International's global advertising agency for oil products outside of North America and stands to pick up an extra $45 million in business.
The move is designed to provide greater cost-efficiency for Shell and a consistent global strategy and communications plan for the oil products business which includes more than 40,000 branded petrol stations and serves 20 million retail customers a day, a company release said.
JWT first started working with Shell two years ago in Asia and the European business came on board in 1997. JWT will now be handling business in Africa, South Africa, Australia, New Zealand, and Latin America which moves from Ogilvy and Mather
Vanik breathes life to Forbes Travels
The Vanik Group has expanded its interests in the travel and tourism sector with the reactivation last week of Forbes Travels Limited, an outbound travel company.
The company, which was ceremonially re-launched by Vanik Chairman Deshamanya Dr. W. M. Tilakaratna at Nawam Mawatha, was established in September 1980. Its re-launch follows an assessment of the potential for outbound travel, subsequent to Vanik's acquisition late last year of Forbes Ceylon and Forbes & Walker Ltd.
PSIDC to get $75m loan from EDC
Private Sector Infrastructure Development Company Ltd [PSIDC] and Export Development Corporation of Canada [EDC] recently signed a memorandum of understanding for the establishment of a line of credit of US dollars 75 million by EDC for the purpose of on-lending to private infrastructure projects in Sri Lanka. The proceeds of the line of credit can be made use of for financing upto 85% of the costs of goods and services of Canadian origin.
---
From Citibank to NDB's DGM
The National Development Bank announced that former Head of Citibank, Colombo, Nihal Welikala, will join their ranks as Deputy General Manager. This is a level 2 post in NDB, with CEO, Ranjith Fernando at level one.
Mr. Welikala is no stranger to the corporate world and to the NDB, having served on its board as an alternate director for the Asian Development Bank, since its privatisation. He was also a Director of Citi National Investment Bank, the investment banking joint venture owned by the NDB and Citicorp. He will take up the key position of DGM of the NDB from January 1 next year, a company release said.
A graduate in Law of the University of Sri Lanka, Mr. Welikala is a Fellow of the Institute of Chartered Accountants in England and Wales, and is an Associate Member of the Institute of Chartered Accountants of Sri Lanka.
He worked for many years in the London Offices of Ernst and Young, and recently completed an 11-year stint as CEO of Citibank N.A. Colombo.
He has also served as Director of the Sri Lanka Banks Association and was a founding Director of the American Chamber of Commerce in Sri Lanka.
Q1: Who are the employees covered by wages board for security service?
There are two classes of employees covered by the wages board for security trade.
a) Operational personal such as security officers, security guards, watchers and patrolmen
b) Employees in charge of operational personal such as officers-in-charge and supervisors.
Q2. Suppose an employee requests for leave for an urgent private matter such as for a job interview in another firm, the employer refuses to approve leave telling that the work is urgent but the employee wants to take leave despite this. Could this be done and how?
Leave means, the permission obtained by an employee from the employer relieving him from duty to attend to some private matter.
That means prior approval should be obtained for leave. However, according to shop & office employees act, there is provision for 7 days casual leave which can be utilised for private business, sickness or other reasonable where the employees' can be informed over the phone, the employees inability to report for work. However, other leave normally annual leave should always to be taken with prior arrangement with mutual agreement and that means prior approval is necessary.