C'wealth Writers' Prize: No takers?
By Madhubhashini Ratnayake
Among the many inter- national prizes awarded for literature, an important one and one which concerns us is the Commonwealth Writers' Prizes.
Established by the Commonwealth Foundation in 1987, it is open to all prose fiction writers in English who are citizens of the Commonwealth. Awards are given annually to regional winners as well as overall winners. Among the winners of these prizes are Vikram Seth, Ben Okri, V.S. Naipaul and others of international repute.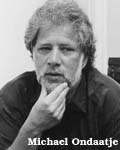 Yet, since its establishment in 1987, though Michael Ondaatje has won a prize, there have been no Sri Lankans living and writing in Sri Lanka, winning any such award. Almost all the winners from the South Asian countries have so far been from India, along with Pakistan and Bangladesh. Not only have there been no Sri Lankan winners, but representation also has been minimal, which really is more cause for concern.
The lack of Sri Lankan participation, which has caused some concern in The Commonwealth Foundation in London as well as the Jury (Eurasia region) for the Commonwealth Writers' Prize for 1998, brought the Chairperson of the Commonwealth Writers' Prize (Eura) panel, Prof Malashir Lal and the CWP Publicity consultant in New Delhi, Dr. T. Abraham to Sri Lanka recently to discuss with some writers and publishers the reasons for this condition.
Apart from the general lack of knowledge about this prize and the procedure for application, the main problem that Sri Lankan writers faced soon became apparent at the discussion. It was that for eligibility, all entries had to be made by the publisher. Most Sri Lankan writers in English publish their books themselves. There is no thriving publishing business as far as English writing is concerned in this country, and this situation is almost opposite to what can be found in India, if, as Prof Lal and Dr Abraham said, the publishers are now going behind good writers of English to get their books to publish.
The existing situation in the field of publishing here has given them much to think about, admitted the representatives, at the end of the discussion. Perhaps they do not rule out the possibility of making some amendments to the existing conditions, so that there will be chances for writers in countries that have fewer facilities than in India with regard to publishing.
The Commonwealth is divided into four regions for the purpose of the Prize: Africa; the Caribbean and Canada; Eurasia; South East Asia and the South Pacific. There are two overall awards given - for the best book and the best first published book, (carrying 10,000 pounds and 2,000 pounds with them respectively, in 1998). These two awards are given at a regional level too, ( 1, 000 pounds each in 1998).
The entries are first assessed by the regional panels of judges, and the selection of the overall winners is made by a distinguished pan-commonwealth panel. The regional winners are announced first and then from them, the overall winner would be chosen.The Prize is administered by the Book Trust in London. Each year the Award ceremony is held in a different Commonwealth country.
Since the award is given for prose fiction, no drama or poetry is considered. Novels or collections of short stories of reasonable length, written originally in English are eligible for consideration. There is no restriction in setting, theme or mode.
For an award, the work should have been published between January 1 and December 31, the previous year. The deadline for application is November 15 of any year, but books published between November 15 and December 31 will be considered as long as the publisher notifies the Regional Chairperson and the Adiministrator of their intention to enter the book before the November 15 deadline, and supplies book proofs. The finished book would have to be submitted before the last day of that year, however. It is also stated that the author must be alive on the closing date for entries.
As a condition for eligibility, it is stated that entries must be made by a publisher, and that that publisher should restrict himself to four entries per region; two for the overall prize and two for the best first published book. The same book may not be entered in both categories. Entries should be submitted to the region of the writer's Commonwealth citizenship. Three copies of each entry accompanied by the entry form should be sent to the Chairperson to the appropriate regional panel of judges before the closing date of November 15.
---
Queries
Any queries regarding the Commonwealth Writers' Prize, please write to:
The Commonwealth' Writers Prize Administrator
Book Trust,
Book House,
45, East Hill,
London,
Sw18 2Q2
United Kingdom.
Tel: (44) 181-870 9055
Fax : (44) 181- 874 4790
---
Removing the stumbling block
The only stumbling block that Sri Lankans seem to have with applying for this prize is the lack of a publisher.
Yet we do have a couple of publishing houses that are quite prolific in publishing Sinhala work, and there will be, one feels, a genuine interest in English books and writers if only they were easily accessible to them.
As with most things in this country, the worlds of the two languages hardly meet even in literature. The scarcity of translation from Sinhala to English or vice versa should show at what low point the interest in each other is.
How could a link be created between the writers of English and the local publishing houses? Perhaps a panel associated with each publishing house could judge if a book is worth publishing or not? It would not take many people to evaluate a book and the service thus rendered would be invaluable.
The publishing houses would benefit as well, since that would be their chance of capturing an international audience. Both sides stand to gain.
But we must also consider what stumbling blocks there might be to this kind of arrangement. We could mention firstly, the fear that publishers may have that there will not be enough of a target audience to buy the books written in a language only a minority knows in this country.
This, of course, could be avoided if there were ways of creating an international distribution network. Then there is, perhaps, a more psychological reason.
As Dr Abraham pointed out, the term Commonwealth does sometimes create a feeling of antagonism in people.
Who, after all, would want to be proud of the fact that they were under the British at some point or the other? And why really, should a fuss be made of a handful of writers who do not even write in their own mother tongue?
But the point here is that if we want to make a mark as Sri Lankans in the world, then it has to be in a language that the world will understand.
As important as Sinhala and Tamil are to us, there is a great importance too of reaching out, of being known, of being respected as a people of substance. One way of reaching out is through translations, and the other is writing in English, using the language as if it were something of ours now, not to be compared to what is considered 'standard' or 'right' by some Western yardstick that need not be applied here. And one great way of reaching out would be to win a few international prizes like the Commonwealth Writers' Prize.
With a little bit of planning, if not at government level, at least at personal levels, it would not be too difficult to overcome the technical hitches that restrict most of the writers living here.