FFSL using technologies to continue programmes amid Covid-19
FFSL secretary Jaswar Umar hopeful of launching Super League later this year
View(s):
The COVID-19 pandemic has caused irreparable damage to world sports. Sri Lanka is no exception as many high-profile sporting events were either cancelled or postponed indefinitely.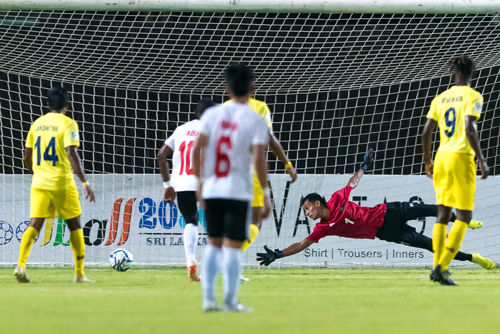 The eagerly awaited 'Super League' professional football competition designed by Football Federation of Sri Lanka (FFSL) has been postponed to the latter part of this year, according to Jaswar Umar, General Secretary of FFSL.
"Since our day-to-day operations are stalled like in other organisations due to the current outbreak, we will look at alternative solutions for our activities when the situation of the country improved," he said.
The Sri Lanka men's national football team was scheduled to play three more FIFA World Cup 2022 qualification round matches with North Korea, South Korea and Lebanon but all of them have to be re-scheduled by the world governing body.
"We are currently planning to continue some of our activities through online methods using the internet and other smart phone technologies. We have already begun a referees' preparation course via video technology where 30 top referees are taking part once a week with live discussions, real match situation analysis and new amendments to the laws. They were given home work and online exams with a set deadline and all of them are enjoying this new methodology," said Umar.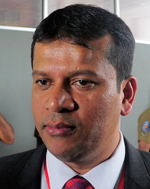 The FFSL is now preparing to conduct online 'D' certificate coaching courses soon, he added. "Applications will be sought from interested participants by our technical department in the next few weeks. Selected participants will be provided with online real time lectures using video technology and an online exam will be conducted at the end of the course. Those who pass the exam will be shortlisted and a practical test will be conducted by the end of the year. Those who pass both theory and practical examinations will be awarded certificates," said the FFSL general secretary.
FFSL is also planning to provide all other services via internet and phones without visiting the FFSL office. This will cut down physical presence to FFSL by stakeholders. Dedicated hotlines and email addresses are to be introduced for the public.
"Our main priority is the health and safety of everyone including players. We will make every decision in line with this thinking," he said.
On the measures taken by FFSL to the people affected in this outbreak, he said: "We are already in communication with FIFA and provided some suggestions on relief work to clubs, players, referees and coaches. They are positively assessing our suggestions. I am positive we will hear some good news from FIFA in the next few weeks. Once we hear from FIFA we will provide with a very good relief package to all who are affected during this pandemic."
The FFSL has also assisted some Sri Lankan players and coaches who are stranded in Maldives through the Maldives FA.