US suspends SOFA talks till presidential poll is over
View(s):

The United States has told Sri Lanka that it will suspend talks on the controversial Status of Forces Agreement (SOFA) with Sri Lanka until the presidential election is over.

US Ambassador Alaina B.Teplitz outlined her country's position during a meeting with President Maithripala Sirisena. She had sought such a meeting weeks earlier and the President expressed regrets that a meeting before was not possible.

Ambassador Teplitz also told President Sirisena that the time frame for MCC Sri Lanka Compact for US $ 480 million had now ended. The UNF Government together with the MCC identified transport and land issues. The government arrived at a final package of country-led, country-owned activities for potential MCC funding in these two fields.

"We respect Sri Lanka's right to discuss the matter on a later occasion," Teplitz told President Sirisena. Following the controversy generated by the SOFA, the President weeks earlier said that such an agreement should not be signed without his approval. He made clear that he was the Minister of Defence and SOFA was a subject that came under his purview.

Ms. Teplitz sought another meeting with President Sirisena on a later occasion so she could introduce her deputy.

A draft copy of the Status of Forces Agreement (SOFA), now under negotiation between the US and Sri Lanka, obtained by the Sunday Times, reveals a number of Washington's demands that would impinge on Sri Lanka's sovereignty. This was exclusively revealed in the Sunday Times of June 30.

The report said, "The US is seeking that aircraft and vessels of the US Government to be free from boarding and inspection. This means none of the state security arms, like the Navy, Coast Guard or the Customs can board any US military vessel or aircraft when it is in a Sri Lankan airport or sea port — or even vehicles on land and helicopters, an internationally accepted sovereign right of a country. The US wants exemption from licence, Customs duties, taxes and any other charges within Sri Lanka.

"This is not all. The US is also seeking authorisation for its troops to wear uniforms whilst 'on duty' in any part of Sri Lanka, carrying arms and radio communications equipment.

"Both in terms of the Sri Lanka Constitution and normal laws, only the armed forces and the Police are empowered to carry out this task. The only exceptions are Sri Lankans who are authorised by licence. In addition, Washington wants US troops and contractors to be allowed to enter and leave Sri Lanka, individually or collectively, with the use of only their US identification. This will mean they will carry no passports or visas."
---
Political taxi  man makes hasty retreat after meeting former boss
It was baila maestro M.S. Fernando who made that number – Mama Taxi Kaaraya or 'I am a taxi driver' famous. The lyrics that began with that title went on to speak about "Arala yanna harima Sooraya" or 'I'm a hero at speeding'.
However, this taxi kaaraya did not drive vehicles for hire but acquired that name.
When he received a call from his former boss, the top man in a leading political party, he was not in a hurry to go. He said he must ask his new boss, one who is smiling like a budding lotus flower.
With permission, when he met the former boss, a conversation ensued about a friend and colleague of the boss, who was now on a different side. It turns out that the taxi man was archenemy of this friend.
So, they talked for almost an hour. When the meeting was about to be over, the former boss asked whether it would be okay to release details about his meeting and what they talked. He said "no" and made a hasty retreat, like the hero taxi driver.
---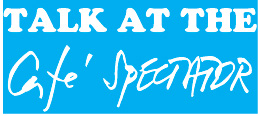 How Rajapaksa broke the news to party leaders
Leaders of parties making the Joint Opposition led by the Sri Lanka Podujana Peramuna (SLPP), met at the official residence of Opposition Leader Mahinda Rajapaksa at Wijerama Road in Colombo.
The meeting was summoned weeks earlier so Mr Rajapaksa, now the SLPP leader, could announce the party's presidential candidate.
When the meeting was convened, Mr Rajapaksa who was in a jovial mood and declared I might as well announce the candidate tomorrow.
It was Democratic Left Front (DLF) leader Vasudeva Nanayakkara who objected. "You have called us here to be told of the presidential candidate. So please let us know," he said.
Smilingly, Mr Rajapaksa declared "he is Gotabaya Rajapaksa."
---
Prime Minister  makes icy references to Jaffna 'banker'
During his two-day visit to the Jaffna peninsula, Prime Minister Ranil Wickremesinghe did raise some eyebrows at meetings.
At least on three different occasions, he referred to a "banker" from the peninsula who could meet development costs if foreign funds were not forthcoming.
Tamil politicians were whispering that the reference was to one among them who they complained was not like-minded. The man had allegedly received Rs 150 million in funds for development activity from an East Asian country whose economy is booming. He had also visited that country on invitation.
---
Harsha backs research-based governance and Sajith also
With the presidential election just few months away, it seemed too little too late or belated wisdom, when Economic Reforms and Public Distribution Minister Harsha de Silva unveiled the ministry's analytical unit to help the government take informed decisions based on research.
Describing the new unit as the brain for the government, he told a select group of journalists this week that often decisions the governments had been taking were knee-jerk reactions aimed at solving an immediate issue but they lacked analysis and research and therefore might not give the desired results.
Recalling the Sunday Times-Mitofsky polls in 1994, when for the first time scientific surveys were held in Sri Lanka to predict an election outcome, Dr. de Silva stressed the importance of governance through research-based decisions.
Guided by professionals and experts, the unit, the minister said, was helping his ministry to arrive at informed decisions on the price of milk powder and issues faced by paddy and vegetable farmers in selling their produce at reasonable prices. There has been much research behind Shakithi rice which is being marketed through a coop system to ensure a fair price to the debt-stricken paddy farmer, the Dambulla cold room facilities and his ministry's flagship ambulance project.
Well, if research is where the minister's focus is now, he backs Sajith Premadasa's bid to become the UNP's presidential candidate based on what he calls the pulse of the people. He said the party members – not his ministry's research unit, folks — had found out that Mr. Premadasa is a winning candidate and could give a good fight to the opposition's main candidate Gotabaya Rajapaksa.
UNP leader and Prime Minister Ranil Wickremesinghe though an erudite leader and a rare polymath in politics, is unfortunately not properly understood by the people, he said.
---
SLPP heaps praise on police
Sri Lanka Podujana Peramuna (SLPP) leaders were heaping praise on the Police this week for what they call their "full support and co-operation."
One leader who did not wish to be identified said they made sure presidential candidate Gotabaya Rajapaksa was extended "all the help" when he visited Dambulla, Anuradhapura, Kandy and Kataragama. No doubt, this was a move to win over the Police as elections loom.
---
Hashim snubbed
United National Party (UNP) Chairman Kabir Hashim, it turns out, has become a constitutional expert, not on those sacred documents that guide the destinies of a country but those of two political parties.
In the past weeks he waxed eloquent that Opposition Leader Mahinda Rajapaksa faced expulsion from the Sri Lanka Freedom Party (SLFP). The reason, he said, was because he had violated that party's constitution.
Mr. Hashim's own partymen were questioning if their chairman had recently violated the party's constitution himself by accepting a portfolio from President Sirisena without informing party leader Ranil Wickremesinghe.  This was after Mr Hashim and his Muslim colleagues resigned together from the Cabinet. However, no political party complained then.
It turned out that the joke was on him. United People's Freedom Alliance (UPFA) General Secretary Mahinda Ameraweera told a news conference this week that there would be no action against Rajapaksa.
That, no doubt, was a snub for UNP Chairman Hashim.