Tennis- A promotional model
US Tennis Open series 2019
View(s):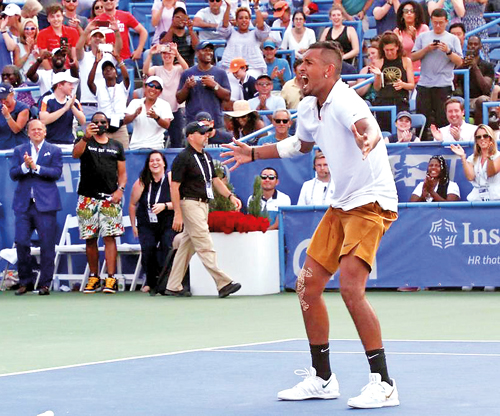 One of the old and popular sport in USA is Tennis. Even with that label, much feared has materialist. Tennis is not gaining popularity as much as it was few decades ago. The famous US-Open in Flushing Meadow, New York is a Grand-Slam event. For a good few years the north America is using this as the spring board to make Tennis popular again.
Very few thought USA will have to indulge in such mechanics to keep Tennis going. Round the globe, having a series of events than 'one off' is the formula that is gaining popularity. It is attractive to the professionals and the TV channels.
For the series WTA and ATP players will tour five locations in North America, ending up in US Open in New York. This year series began in late July after Wimbledon. The order of the tour differs for women and men. Women will grace San Jose, Washington DC, Toronto, Cincinnati, US-Open in New York. Men will go to Washington DC, Montreal, Cincinnati, North Carolina, US Open in New York.
Increased prize money 
US Open Series is in its 16th year. Tennis has gained in Asian, Eastern European and middle eastern countries. This has made USA to wake up to the challenge. A good series and attractive money is their formula. The series will have closer to US$ 75 million as prize money. This 139th version of the Grand Slam, the US Open, will carry US $ 57 million.
The US–Open series reduces the travel time. Many such mechanics have been incorporated to make Tennis attractive in USA. Although the events have global audience, the participatory interest for Tennis has declined in North America. The skill level Tennis need does not permit it to be a beach side activity.
Hard court series 
Hard courts came to being in US. The court speed, falls between the slow clay courts and the fast grass courts. The concrete base gives high bounce. To meet the ball early, western grip and shoulder level co-ordination is a necessity. The surface taxes the feet and hip immensely. When it comes to playing, the rallies are long, demands great deal of power transfer to survive. The surface coating on hard courts permits very little sliding. Players win most matches wearing the opponent down. One lot of players avoid grass courts and in the same vein another the hard courts. Athleticism is considered the critical component to win on Hard courts.
WTA, US Open series  
Women's Tennis has had many winners this year, showing consistent 'one off' pattern. The US-Series is bound to show the same. In the two concluded events, in San Jose Silicon Valley, SaiSai Zheng ranked 38 beat Sabalenka ranked 9. In Washington DC Jessica Pegula, ranked 38 beat Camila Giorgi to win the title. The semi-final featured, Catherine McNally and Anna Kalinskaya in Washinton DC and in San Jose, Dona Vekic, and Maria Sakkari. One has to strain to remember names this year. They come in and go out fast.
ATP, US Open series  
ATP has conducted two events in the US Open series until the end of last week. The number of second tier successful players list in men has not been this long for a good while. This being so, the performance of Novak Djokovic, Rafael Nadal and Roger Federer this year is commendable. However, there is room to say the gap is fast narrowing. These three win, but with great deal of labour. The next lot in the twenties are maturing into consolidating a tactical game. For them too physical breakdown is the worry.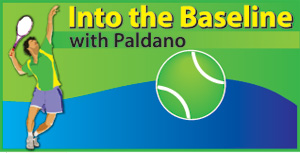 Delivering that what wins in men's Tennis is an all-round game with tactical maturity. It is possible to be good in making the shots but maintaining tactics which demand fine tuning and blistering speed is physically taxing. In the history of the game very few have lasted to make a mark. US is the last run to consolidate top ten ranking.
In Washington DC Nick Kyrgios got his act together and beat Daniil Medvedev. Surprising the performance was so good that Andy Murray had said, "Nick Krygios is good for Tennis". Certainly he is talented and in recent times only player to have done the under arm services and won the point. One such shot was a drop shot. He is a player not made of the regular mould. In the semi-finals, Greek Stefanos Tsitsipas and German Peter Gojowzyk made their mark.
Dennis Van der Meer,
1933 – 2019 
Dennis taught Tennis for 65 years and transformed the way Tennis was taught. After an unpleasant experience in Davis up try out in South Africa, he was lead into teaching Tennis. He was effective, ended up coaching well known players like Billie Jean King and multiple Grand Slam winner Australia's Margret Court [Smith].
In 1961 he went to USA, so successful, he became the 'Teacher of Teachers'. He found the Profession Tennis Registry [PTR]. An idea that exists now in 125 countries and has 16300 members. Dennis's 'Tennis-simple-beyond-comparison' was easy to pick and gained momentum throughout the world.
A Sri Lankan, 'Jumbo' Fernando, attended his Tennis Camp in Lake Tahoe, USA in the sixties. Getting into Dennis's car, he found himself next to a full grown Cheetah, Dennis's pet. Name of the African Cheetah was 'Drop Shot'. Dennis's heart was for Tennis and Africa.
George Paldano, Int. player; Accredited Coach of German Federation; National coach Davis-Cup, Federation
Cup captain/coach – geodano2015@gmail.com -