Rafael Nadal and Ashleigh Barty
French Open winners
View(s):
Clay courts, especially the European red clay is the toughest and most complicated surface to employ tactics. Players have to move more to reach the ball, play more shots in a rally, more rallies for a game and more Sets to finish the match. All these mean more hours on court against strong opponents.
Clay court matches are interesting to watch. The new trend is to make artificial courts match clay courts in characteristics, so that, tactics, artistry and skill will prevail more than power. A 5-Set match on such a surface, between two strong exponents, will give one winner and two exhausted players. It affects the winner's subsequent matches. In Roland Garros, Paris, this enacted itself many times in the last two weeks.
Event organisers create match schedules to provide rest to players between matches. This is only an option if the weather holds well. In Paris this year, weather did not hold.
Men's elite
In the Men's rankings, there are four very good players in Nadal, Federer, Djokovic and Dominic Theim. Maybe, we have to include Stanislas Wawrinka and Del Potro into this on a good day. Both are returning from injuries.
Immediately behind them is the 'barrier-net' of players. They are Stephanos Tsitsipas, Alexander Zverev, Borna Coric, Marin Cilic, John Isner, Fabio Fognini, Kevin Anderson, Daniil Medvedev, Kei Nishikori and Karen Khachanov. If the Top 4 play any of the 'barrier-net' players in the early Rounds, they arrive at the semi-finals and finals, exhausted. Nadal achieved this comfortably in Paris.
Men's French Open title
Theim is very good on clay courts, but had 5-Setters and bad weather to his disadvantage. It drained him. So much so, in the finals, Nadal performed the last rights on a tired Theim, as expected of him, very effectively. Nadal's 12th French Open title places him on a pedestal. His build is for clay courts, in stroke-making, tactics and labour. Theim had to come through a good few barrier-net players in the early Rounds, before beating Novak Djokovich in the semis. With rain delays, Theim did not get the space in time Nadal enjoyed before the final. Well, this is professional Tennis.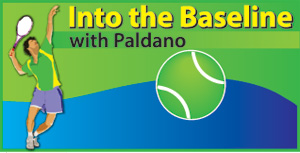 Professional Women
The 'barrier-net' of second string players exists in Women's Tennis too. They are in the Top 20. Apart from them, there are a good many teenagers. This many of them appearing in 2018 and 2019 has never happened in Tennis before. Effectively, it started with Naomi Osaka beating the field to win the US Open last year and Australian Open this year. After Osaka, Bianca Andreescu (18) of Canada appeared. Now we have Ashleigh Barty (23) who won the French Open, Czech Republic's Marketa Vondrusova (19) and USA's Amanda Anismova (17).
Ashleigh Barty
The Top 5 Women players are tired with overplay, another lot is ageing and showing fatigue. This French Open will spotlight the two teenagers and Ashleigh Barty, who has broken the Australian 'hoodoo' to win Grand Slam events. She is the first Australian in 46 years to lift the French Open title. The last was Margret Court-Smith in 1973.
In fact, the popularity of Cricket in Australia made Barty leave Tennis and play Cricket a few years ago. Then she changed her mind and returned to Tennis. Her Cricket must have helped her as a cross-training sport for Tennis. It is a well-known formula, to use other sports to improve the main sport of a person.
Barty"s semi-final against Amanda Anismova was the best Women's match in this year's French Open. Anismova beat Simona Halep so easily in the earlier Round, that she became the favourite to win the title. Anismova, against Barty in the semifinals, was down 1/5, but went on to win the first set at 7-6. She went on to lead 3-1 in the second set. Then Barty, who has been knocking on the door from the beginning of this year, conducted her tactics very effectively, to win the second and third sets at 6-3, 6-3. The match went close two hours, with high-speed long rallies and pinpoint, accurate winners from both players.
Grass court season
Within the next four weeks, the most important Wimbledon Championships on grass courts will begin. Players will play in many European cities on grass, in the three weeks before that. England is the home of grass. The grass court is the opposite of clay courts, fastest of all. Even here, Wimbledon, over the years, has developed a hybrid grass to make it last longer and slow the speed. On both fronts they have had moderate success.
There are two formulas to win a major event with over US$ 2 Million to the winner. From Round 1 to the finals, finish early Round matches, without going to five hours or five sets. Second is, arrive for the event without injuries. In fact, with the intensity of the game that prevails in professional Tennis, both are difficult to players.
There are grass court events from Turkey through Europe to England, before Wimbledon. Grass court events have only 32 players. Wimbledon is a Grand Slam and will have 128 entries. Transition in the Top 10 of the world is prominent now. New names are expected.
George Paldano, Int. player; Accredited Coach of German Federation; National coach Sri Lanka & Brunei, Davis-Cup, Federation Cup captain/coach– contact 94 77 544 8880 geodano2015@gmail.com –