ANC Canada University Transfer Programme offers the best pathways to Study, Work & Live in Canada
View(s):

Canada has become the most popular destination for international students seeking higher learning opportunities (Times Higher Education's World University Rankings 2018) and Canada is considered as one of the Top Ten places in the world to study, work and live. The affordable cost of living and affordable higher education opportunities is recognized among the best in the world. Canada boasts of academic excellence and students graduating from a Canadian university has a wealth of job opportunities awaiting them. The Canadian government policy change in 2016 has made it easier to apply for Permanent Residency (PR), receive points for academic credentials earned in Canada and legislation that eases citizenship requirements for international students.  Canada also intensifies their drive to be a world leading study destination and aims to double the number of international students by 2022.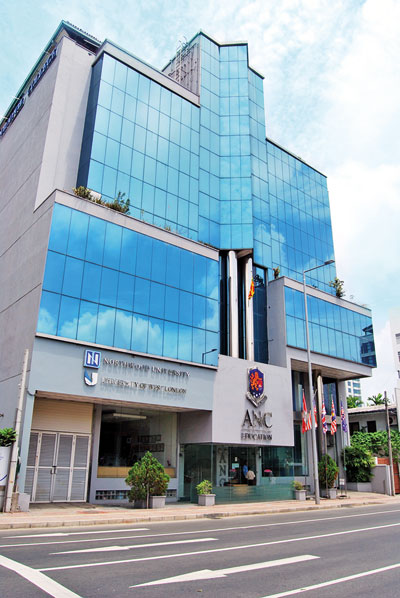 ANC Education has collaborated with globally recognized Canadian universities enabling ANC students to transfer maximum number of credits and continue their Canadian university education in Canada. ANC takes pride in transferring over 100 local and regional students to well recognized Canadian universities. ANC guarantees a 99% Visa Success Rate for students transferring to Canada which provides a sense of security for students and parents who wish to send their sons or daughters to Canada. Some of the Canadian Universities that ANC has transferred students to include: University of Toronto, York University, University of Waterloo, McMaster University, University of British Columbia, Acadia University, McGill University, University of Alberta, Trent University and many more. This is a testimony to ANC's long standing relationships with world leading bodies that provide ANC students a wide range of transfer options to globally recognized universities in Canada to complete their Canadian university education.
Canadian University degree programmes are recognized for their long history and great reputation in terms of academic performance that boasts a high graduate employability rate. Canadian higher education institutions are on par with leading and famous universities from the U.S. and the U.K.  Canada has made it to the Top 50 student list for affordability, student diversity, and employers' perception of graduates on the job market, according to QS World University Rankings. Globally recognized and prestigious universities in Canada are equipped with cutting edge technology and the best teaching faculty. Canada ranks No. 1 overall for the fourth consecutive year for providing a good quality of life (U.S.News & World Reports 2019) and surrounded by a large multicultural environment in the classroom as well as in society.
There is a world of opportunities available for students who opt for the ANC Canada Transfer programmes, as they can choose from over 500 undergraduate degrees in the following fields of study:
Engineering, Business, Education, IT, Art & Design, Medicine, Social Sciences, Humanities, Nursing Technology
The Canadian education system, catering to the current demands in today's world, allows students to follow an undergraduate degree after O Levels as O Level is equivalent to a high school diploma in Canada: students can enter the first year (freshman year) in their degree programme at a very young age of 17 years and graduate by the age of 20 or 21. There are exemptions given to those who have passed A Levels. ANC offers Scholarships of up to USD 5000 for exceptional results, academic performance and sports, extra-curricular achievements. ANC's transfer programes allow students to complete up to one year (1+3) of their degree at ANC in Sri Lanka and transfer to their preferred universities in Canada to complete their degrees.
ANC students are given guidance to choose programmes based on their interests, skills, competencies and future plans. Transfer students are guided step by step for a smooth transfer between colleges: students will learn everything about classes that best fit their needs, scholarship requirements, application procedures and deadlines in advance.
Transfer students enjoy a number of benefits such as learning from experts in their field, cutting edge technology- most sophisticated smart classroom facilities and computer labs, on-campus work options (20hrs a week), and up to 3 years work visa after graduation. Obtaining permanent residency in Canada is something that attracts more and more international students to study in Canada besides the immense opportunities this great country has to offer. This unique opportunity is expected to transform the lives of students as they find a way to adjust, adapt, and flourish: they become stronger during this process, learn new transferable life skills and recognize their potential for leadership and success. This life changing experience will help them launch truly rewarding careers with leading international organizations.
During their stay at ANC, our students have access to a range of amenities and support services that enable them to be prepared to compete with their international counterparts in future. To illustrate, in addition to regular classes, every student is encouraged to make the most of "office hours" with the faculty. Free remedial tutoring is arranged for freshmen who needs extra help with core subject areas. Furthermore, SAT/ IELTS / IT classes are offered free of charge so that students satisfy the necessary requirements during the two years at ANC.
As you embark on the next chapter of your life, choosing your perfect university is of utmost importance. It is crucial to align yourself with a responsible institution that will prepare you for the challenges of tomorrow. You need to be more than just a number lost in the buzz of a lecture hall: you are looking forward to an experience that challenges and changes you and prepares you for the world. We assure you that ANC will help you reach your fullest potential for a rich and rewarding life.
Students completing their A/Levels and O/Levels are welcome to drop in to find out more about our Degree transfer programs at, No.308 –310, R. A. De Mel Mawatha, Colombo 03 or for more information contact us on 0773 957070 or visit www.ancedu.com  and follow us on Facebook: https://www.facebook.com/ancedu/ and "ANC_Education" on Instagram