Wellampitiya terror factory: Police to question ex-sleuth
View(s):

Did a onetime intelligence operative, forced to leave the service due to allegations of corruption, bring pressure on the Wellampitiya Police to "play down" investigations into the nine suspects linked to the pro-IS terror group's bombings in Sri Lanka?

The Police Special Investigations Unit (SIU), now probing the background to why the Police did not object to bail for the suspects, is to question him in this regard.

The nine suspects are employees of a copper factory in Wellampitiya. The owner is one of the suicide bombers who died during attacks on churches and hotels.

It has come to light that the former sleuth has been an advisor to a Cabinet Minister who is at the centre of a serious controversy for allegedly supporting the pro-IS Muslim extremist group in Sri Lanka. There is already pressure on President Maithripala Sirisena to remove the minister concerned and initiate an inquiry.

The Minister had allegedly used his 'good offices' to appoint the former sleuth to different Muslim bodies. He is alleged to have made regular trips from Colombo to various locations in the East.

The former sleuth had been a member of a chat group on WhatsApp. After leaked reports of Intelligence warnings appeared on the site, he had posted his own comments to say the claims were fake.

The copper factory from where material for bomb-making circuitry was obtained remains sealed. The Minister concerned had allegedly granted them exclusive rights to export copper.
---
No phones please, this is a VIP wedding
President Maithripala Sirisena's son Daham married Nipuni on Thursday. The wedding was limited to family and friends. No politicians were invited. Originally meant to be held at the Shangri La Hotel, the venue was shifted to the Hilton Hotel following the Easter Sunday bombing of the Shangri La.
Guests attending the wedding of Daham, son of President Maithripala Sirisena, at the Colombo Hilton, had to surrender the mobile phones to the security. This perhaps deprived the social media in particular of photos of the event.
---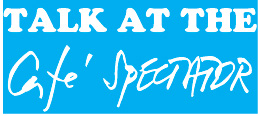 Food importers in boiling pot, seek relief
Rice, sugar, dhal, onions, potatoes, pulses, garlic, coriander, milk powder, chilies, canned fish and dried fish importers have banded together to demand concessions from the government to tide over difficulties caused by the Easter Sunday carnage.
In a memorandum to President Maithripala Sirisena, they have complained that "our financial condition has worsened severely due to the decision on price formula and parity rate fluctuations in foreign exchange rates."
"Our debts swelled as import values got further enhanced in the rupee conversion against the progressive rise," they have pointed out.
They have sounded a warning that it would become inevitable for them to survive other than through price increases. This is, if no concessions are granted, they say. On Friday, fuel prices were increased again. Now, there are fears over the rise in the prices of essential commodities.
---
J'pura mayor bolts after discovery of bullets
These are days when the very mention of bombs and bullets sends shudders among politicians.
The Kotte-Sri Jayawardenapura Muncipal Council was in session this week when the word spread that a stock of ammunition was found in its premises.
Mayor Madura Vidanage hurriedly adjourned the sessions. Council officials made inquiries thereafter. It turned out that two council employees, bold men indeed, discovered two abandoned bags when they were collecting garbage. In one, they found ten rounds of ammunition and two rounds of fifty caliber cartridges used for anti-aircraft guns.
The men brought the bags to the council premises and handed them over. The council meeting was resumed, but like a bullet, Mayor Vidanage had shot out of range. Chairing the meeting was Deputy Mayor K.M. Athukorale.
---
Hisbullah prominent in TV coverage of President's visit to east
President Maithripala Sirisena's aides advised him not to allow any politician to accompany him when he visited the Eastern Province this week.
The politician that he is, Mr Sirisena did not pay heed. The result – Eastern Province Governor M L A M Hisbullah was prominently featured in the visual footage of the President's visit to the Sharia University and a house where suicide bombers exploded.
Mr Hisbullah is in the eye of a serious controversy over his alleged links to the IS-backed Muslim group in Sri Lanka. In Trincomalee town, life came to a standstill on Friday due to a hartal. Shops were closed and people demonstrated seeking the removal of Mr Hisbullah. However, he declared that he had done no wrong.
President Sirisena who also visited the university site in Punanai said the institution would function as a private university subject to the supervision of the Ministry of Higher Education.
State Defence Minister Ruwan Wijewardena told Parliament that an investigation was under way to ascertain how Mr Hisbullah's son received Rs 500 million worth of shares of the university.
---
Security news conferences without journalists
A legacy left behind by former Defence Secretary Gotabaya Rajapaksa appears to have been improved upon by the current Administration.
Mr Rajapaksa had banned Police countrywide from speaking to the media and named a spokesperson. Well and good, there was someone to ask questions relating to the Police. The former government won the game. Most media forgot their own duties and began to depend almost entirely on the official version the spokesperson gave out.
The present disposition has taken it a step further. Different spokespersons – Police, Army, Navy, Air Force – make statements direct to a television camera. The footage, when aired, resembles a news conference where there was none. There were not even journalists to ask questions. Another victory for the government.
Gone are the days when journalists would speak of a "police round" where their own contacts would feed them stories that are more truthful than the officially vetted versions.
---
Pilots express reservations over SriLankan's new CCO
SriLankan Airlines pilots want their management to review the appointment of a new Chief Commercial Officer who has been picked from abroad.
The Airline Pilots Guild of Sri Lanka (APGSL) Secretary, Suranga M. Samarasinghe, has written to Chief Executive Officer Vipula Gunatilleka, saying  "you may conduct the required background information verification and ensure that the recruitment of (the person is named) as the CCO of SriLankan, is undoubtedly the most prudent decision to have made at this juncture."
His letter refers to allegations against the new appointee though the APGSL has not endorsed them, or said they were correct.
---
Top security official leaves red faced after ministerial rebuff
A top man in uniform was invited to make a presentation on the prevailing security situation at a top-level conference.
The purpose was to ensure how "thousands and thousands" of tourists could be lured back to Sri Lanka.
The boss in uniform had a shock when government ministers chided him and declared they were not interested in what he wanted to say. He was red faced when he left.
---
Correction
Last week's report in these columns that there was only one passenger arriving in Colombo on a Swissair flight is wrong, it has been brought to our notice. The error is regretted.