Avurudu:A new take on the traditional
By Kaveesha Fernando
Some modern trends that are catching on during the festive season
View(s):
Avurudu/ Puththandu is a time of tradition, and of course celebration of the New Year with family. Generations of Sinhala Buddhists and Tamil Hindus have followed the same customs every year, albeit with certain adjustments which reflect modern day lifestyles. However, in recent years there have been modern trends which can be seen during the festive season. Here are a few of them.
Avurudu apps
Apps on the Google playstore titled 'Avurudu games of Sri Lanka' and 'Avurudu Games' aim to teach the younger generations what traditional Avurudu games in the village were like from the comfort of their living rooms on their phone or tab. There are also apps for the auspicious times, such as 'Sinhala Avuurudu Nakath', 'Sinhala Avurudu Nakath 2019' and Kohokoho (that was featured in the magazine last week) so that Sri Lankans can avoid anxiously correcting and resetting their clocks down to the second, listening for the sound of crackers or staring at television screens to determine when the auspicious times begin.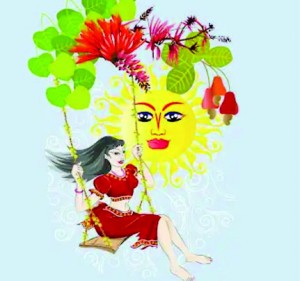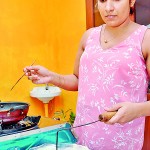 Instagram kevili
Homebaker Sewwandi sells sweetmeats which are advertised via Instagram and Facebook under the name 'Sew's delights'. She makes them the same traditional way they have been made for generations, but with modern cooking utensils to make the preparations much easier. She is one of a growing number of people who take to social media to advertise their traditional sweets.
Get them here : https://bit.ly/2P87nVh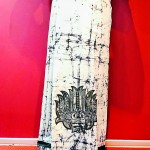 Sarongs with a twist
Yaksha sarongs, launched this month, have traditional motifs printed on chic, modern batik designs. Designed by Shakya Kariyawasam and marketed by Madusanka Pradeep, the team aims to bring traditional art to modern day fashion. So far they have had an unexpected positive response.
Get them here - https://bit.ly/2VBMggl
Lungis for Avurudu
In time for the New Year, the AKIRA clothing store has a new Avurudu Lungi collection in bright colours and comfortable fabrics, setting out to make Lungi kits earlier aimed at the middle-aged and older female audience, a fashion statement for the younger generation.  "It is our aim to bring back the ancient traditional Avurudu clothing styles this season, in order to emphasise the importance of culture and to show our customers how they could be stylish and traditional at the same time. Our products are manufactured locally and we aid the local community with job opportunities. We also focus on empowering the local market to use batik as a comfortable and stylish fabric during this warm, sunny festive season," Ravi Sannasgala, Managing Director, AKIRA, says in a press release.
Check them out on Facebook :www.facebook.com/akira.lk

Hand painted Avurudu earrings
Chiran Medis' brand 'Quaintrelle' creates funky jewellery and has designed an Avurudu collection which can be worn this festive season. They have been made in the auspicious colours for this year's Avurudu day and also the colours deemed propitious for the first day of work in the New Year. Adding contemporary vibrance to traditional New Year attire, the jewellery is sure to complete even the simplest Avurudu outfit.
Get them here: https://bit.ly/2VDmBUR