'Lankan cinema is controlled by a mafia'; Nuwan Jayatillake
By Susitha Fernando
View(s):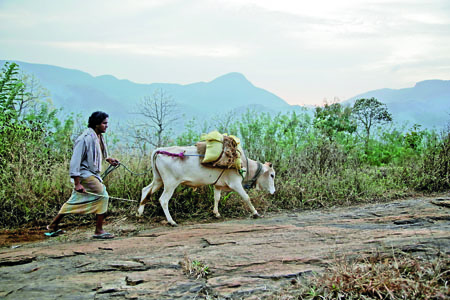 Hailing from remote Lellopitiya off Ratnapura, the hometown of Joe Abeywickrema, one of the greatest actors of Sri Lankan cinema, Nuwan Jayathilake the director of 'The Wind Beneath us' or 'Sulanga Apa Regana Yawi' had to come a long way to realise his cinema dream.
"Making a film had been my childhood dream. From the age of around 16 year, I badly wanted to make a film. But since I haven't studied the art, I didn't know where to start and how to write a script," says Nuwan who has released his debut in theatres now.
Journeyed from Ratnapura to Colombo, Nuwan started to work in a numebr of local newspapers as a freelance journalist. But his final aim was to make a film.
"From my school days I wrote dramas and wanted to be a writer and director. While I was struggling to write a script, I started to study about filmmakers who went through the same struggle to make their maiden films. And I found that most of them had started with the stories of their own lives. So I did the same," Nuwan described about his film 'Sulanga Apa Regana Yavi'.
"Just like in any other field, it is really hard for a newcomer to enter and survive in cinema. I find this problem not only in cinema but almost every other field in Sri Lanka," he said.
"I started writing a story with my own experiences as a child. When I was a child I too had a bull and I reflected how important it was to my life. So I shared my own experiences in my first film," the young filmmaker said. For the completion of the script, it took nearly ten years and then he had to overcome the next hurdle of finding a producer.
In a backdrop where, there is no one to support a new filmmaker, Nuwan could not find a producer. Thus he had to produce his own film together with his wife Maya Navawaththegama, the daughter of reputed writer Simon Navagaththegama. But having made the film he had to undergo another challenge to release it. Nuwan has to wait another six years to see that his film is being released to public. That was also done by changing the original film which was screened internationally and won two awards from renowned film festivals.
"The film distributers did not want to release my original film. So I had to redo the film even changing the ending," he complains. "This is because I somehow wanted to show the film to the Sri Lankan audience," he states.
"There is a mafia in the entire system. It is run by a handful of businessmen and it is really hard for new and young filmmakers to survive here," says Nuwan.
"Fortunately at last, instead of a gap release, Nuwan got a full release in 47 theatres around the country. Yet the film is mostly screened in the morning and even that is being interrupted due to the ongoing power cut," Nuwan laments.