A night of magic and mystery
View(s):

Experience a night of magic and mystery as Cinnamon Life presents the world-renowned magician-mentalist duo, The Clairvoyants! Amélie van Tass and Thommy Ten, the world champions of mindreading will present an exciting new world of mentalism and unique illusions at the Nelum Pokuna Mahinda Rajapakse Theatre on April 4.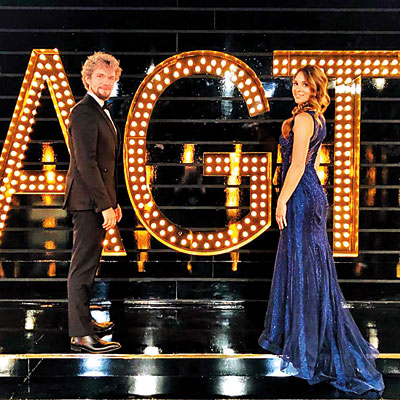 The duo will present mind-blowing illusions with their famous act called 'Second sight' which involves telepathy and other mind tricks, showing how we can use the natural senses common to all and develop them in ways that most people never even think of.
Amélie and Thommy have performed all over the world including at the Sydney Opera House, winning numerous titles like 'The German Champions of Mentalism', 'Magicians of the Year 2015' and 'Stage Magicians of the Year 2016'.
This Austrian duo was recorded as the bestselling magic show in Broadway history when touring with 'The Illusionists', the largest touring magic show in the world! They also headlined 'The Illusionists – Turn of the Century' at the Palace Theatre in New York City on Broadway.
The Clairvoyants were runners-up in 'America's Got Talent and even took part in AGT: The Champions', a spin-off of America's Got Talent, featuring winners, finalists and successful contestants from all international franchises of the series. This will be their only show in Colombo.
Tickets for The Clairvoyants show are now available at the Cinnamon Box Office counter at Cinnamon Lakeside Colombo and on www.cinnamonboxoffice.com, priced at Rs. 4,500, Rs. 7,500, Rs. 10,000 and Rs. 15,000. Call 071 711 8111 for further details.