President refuses extension for PM's ranking bodyguard
View(s):

President Maithripala Sirisena has said there will be no extensions of service to police officers who retire.

The issue came into focus after Prime Minister Ranil Wickremesinghe had recommended an extension of service to a ranking member of his personal security detail.

President Sirisena, under whom the Police Department now functions, has said he had decided as a matter of policy not to grant extensions. This, he has explained, is to ensure that junior rank officers have the opportunity to rise to the top.

Weeks earlier, President Sirisena presented a Cabinet Memorandum to extend by a year the services of Senior DIG Ravi Waidyalankara, the then head of the Financial Crimes Investigation Bureau (FCID), but withdrew it later. He directed the Ministry of Defence to cancel Mr Waidyalankara's one-year contract due to expire on March 30. The Ministry in turn conveyed the request to the National Police Commission which executed the directive.

DIG Mevan Silva is now being strongly tipped to become the head of the FCID. He is currently head of the Special Investigations Unit (SIU) which functions directly under Police Chief Pujith Jayasundera. At present, the FCID is being overseen by Senior DIG Ravi Seneviratne, who is in charge of the Criminal Investigation Division.

The immediate impact of President Sirisena's new ruling will be on SDIG Seneviratne and Senior DIG W.M. Wickremesinghe, now in charge of the Central Range based in Kandy. The latter was earlier in charge of the Presidential Security Division (PSD), both under then President Mahinda Rajapaksa and thereafter President Sirisena.

SDIG Seneviratne is to retire on April 20 whilst Wickremesinghe will follow the next day, April 21.

The very last term extension of one year was given to SDIG M.R. Latiff, head of the Police Special Task Force (STF), their commando arm.

Police Chief Jayasundera will remain in office till March 20, 2020 when he is due to retire.
---
Chamath's fixation with four-letter word
At one time, he was second in command to Mark Zuckerberg at Facebook. Chamath Palihapitiya, who sprinkles all his interviews with four letter words, is now CEO of his own company, Social Capital.
He has had close links with the Clinton Foundation and with the Clinton family. In an interview with the Wall Street Journal (WSJ) last year, he praised Bill Clinton — and added the punchline "he is a f*****g stud." Even in this interview, the headline has a four-letter word. The WSJ chose it fit to print.
---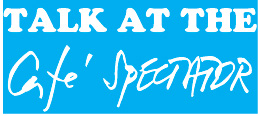 UN rights chief raps Maj. Gen. Silva
The Army's Chief of Staff, Major General Shavendra de Silva, has been rapped by the UN High Commissioner for Human Rights.
In her 15-page report to the UN Human Rights Council, made public on Thursday, Human Rights High Commissioner Veronica Bachelet Jeria notes: "The High Commissioner expresses her concern at the appointment, on 9 January 2019, of Major General Shavendra Silva as the Chief of Staff of the Sri Lanka Army.
"Major General Silva was the commanding officer of the 58th Army Division during the last stages of the war, and allegations were documented against troops under his command in connection with violations of international humanitarian law and international human rights law, including by the Panel of Experts on Accountability in Sri Lanka appointed by the Secretary-General in its report and the OHCHR investigation on Sri Lanka."
However, President Maithripala Sirisena has insisted that Sri Lankan troops did not commit any violations, including war crimes.
---
UN anti-torture team to visit Sri Lanka
The United Nations Sub Committee on Prevention of Torture will visit Sri Lanka next month to conduct a study.
The visit was decided during the Subcommittee's confidential session held in Geneva from February18 to 22.
---
Sri Lanka the Great Destination of the World: Sigiri girls first to wear see-through blouses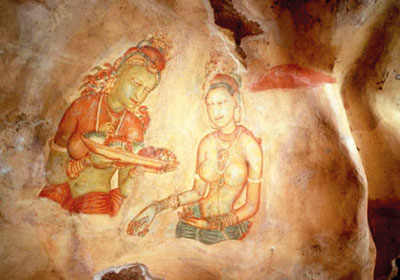 As Sri Lanka places high priority on tourism, it received considerable mileage during a presentation at the Broadmoor Hotel in San Francisco last week where Sri Lanka was the first to be chosen to launch an exciting new series titled "The Great Destinations of the World".
Global tourism expert, author and journalist, Lakshman Ratnapala, a former Director of the Sri Lanka Tourist Office in New York, made the keynote presentation, categorising Sri Lanka's attractions into eight segments, all of which, he said were 'authentic".
He invited the audience to take a closer look at the Sigiriya maidens who he claimed were not bare breasted but wearing gosammer blouses proving that it was Sri Lanka which had introduced the see-through fashion to the world. He added that the grafitti on the mirror wall proved that Sri Lanka had a flourishing domestic tourism industry as far back as 1,500 years ago.
Answering questions from the audience on the foreign policy differences between the West and Sri Lanka, Mr. Ratnapala claimed that the West's Victorian era foreign policies based on Lord Palmerston's theory that they had no permanent friends nor enemies, only permanent interests were selfish, dishonest and hypocritical while in the East, most countries like Sri Lanka practised friendship with all nations, through fair or foul weather.
A video of Sri Lankan drummers heralded the presentation followed by a Lonely Planet video on the Number 1 destination of the World.  Radio Broadcaster, Author-Photographer and Film maker Russ Johnson and Print Designer- Artist- Photographer Pat Meier Johnson, both of whom had visited Sri Lanka, showcased a video produced by them to illustrate an introduction to the island.
---
Mahendran extradition: No official response yet from Singapore
There has been no official response so far from the Singapore government to send former Central Bank Governor Arjuna Mahendran to face charges in Sri Lanka over the bond scandal, official sources said yesterday.
On Tuesday, President Maithripala Sirsena confirmed at a news conference that he had made a request from Singapore Prime Minister Li Hsieng Loong during his visit to that country.
He said: "I have privately told the Singaporean Prime Minister when I met him in Singapore recently. During the one-to-one talks, I explained the Central Bank issue. He said whether he is a Singaporean national or another national in his country he would take action. I cannot confirm if he is in Singapore or in any other country. If we know where he is we can round him up. Therefore, what some politicians say is hilarious at times as they question if the President is in charge of police why cannot he (Mahendran) be arrested. That is the situation. The Interpol is now looking for him."
President Sirisena also added: "I have seen some remarks by politicians questioning as to why I cannot get Mahendran. If he is in the country, my officials will get him. We do not know where he is. We have done everything possible required. We informed the Interpol and based on that request, it issued a Red Notice. After a Red Notice is issued, the person concerned could make an appeal defending him that he should not be arrested. Mahendran appealed to the Interpol. Its normal procedure is to appoint a judge to hear the appeal. The appeal was rejected. Therefore, the Red Notice was validated again. The Red Notice is effective so that he can be arrested anywhere in the world".