Removal of Customs Chief: SLFP Gen. Sec. attacks Government headed by his party leader
View(s):

Gone are the days when the Sri Lanka Freedom Party (SLFP) and the United National Party (UNP)-led United National Front (UNF) functioned harmoniously as a "Yahapalanaya" or good governance government.

Now, the UNF is holding sway at governance. The SLFP, one time counterparts are fighting it out. Some want to join the UNF, either in the name of their own party or as independents. The idea is to get ministerial portfolios which go with perks and privileges.

Yet, President Maithripala Sirisena, the SLFP leader, in terms of the Constitution is not only head of the Cabinet of Minister but also holds portfolios. He is the Minister of Defence. He is also the Minister of Mahaweli Development and Environment. Therefore, one is not wrong in saying he leads the government, at least technically.

But what happens when President Sirisena differs from his UNP ministers over day-to-day issues that crop up? Believe it or not, he has to get one of his men to conduct a news conference and say so.

This is what happened this week when the SLFP's acting General Secretary, Dayasiri Jayasekera, hurriedly summoned a news conference on Thursday. The former Minister complained that there was "turmoil in the Customs Department."

This was after the removal of P M S Charles as Director General of Customs. Customs officials say it came after she refused to extend special favours to certain businessmen at the insistence of a UNF politician. Retired Rear Admiral Shemal Fernando was named as the new Director General – a position which during civil service years was restricted to those who were in Class One.

Mr. Jayasekera then dropped a bombshell. He said, "When I was a cabinet Minister, I recall how Mr (Mangala) Samaraweera appreciated the former Customs Director General when he tabled a cabinet paper to appoint Ms Charles. He praised her saying that she was a worthy candidate to carry out the duties of a Director General.

"We know the politicians who are involved with companies interfering in customs actions. Due to these people, the Customs loses its revenue. But what Mangala Samaraweera tries to show is that they are trying to change the Customs Chief due to the losses. But, actually, the losses took place as a result of the pressure and involvement of key political figures of this government."

Mr. Jayasekera said: "These companies and the, coordinating secretaries of Finance Minister Samaraweera and officials of the Finance ministry pressurise Customs officers and directors. The officials can't work in such conditions, because of that, they are trying to remove the Director General and appoint a former Navy officer."

The remarks, coming as they do, from President Sirisena's hand-picked man, no doubt, raise some important questions. If, indeed, the name of the candidate was forwarded to the President for approval, why did he agree? If his approval was not sought, why could not the President remove such appointee and thus save embarrassment for his own government? Quite clearly, all is not well.

Finance Minister Samaraweera, known for firmly standing by officials or standing by decisions made, seemed helpless. Unlike in other instances, a work stoppage by Customs officers has already cost the exchequer more than three billion rupees. So he quickly cancelled the apppointment. But Customs officers say they want Ms Charles who has stood by them.
---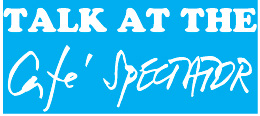 Arjun Aloysius at Rohitha's church wedding ceremony
Arjun Aloysius, the owner of Perpetual Trasuries, which is now at the centre of the Central Bank bond scandal, turned up at the church ceremony that followed the wedding of Rohitha to Tatyana.
Rohitha is the youngest son of former President Mahinda Rajapaksa. The ceremony was held at St Mary's Church in Bambalapitiya.
Mr. Aloysius and the Rajapaksa siblings have been good friends long before the bond scandal broke out.
For good measure, Mr. Aloysius gifted young Rohitha a thoroughbred Russian Sheppard.
---
Staggering fine for tax default of less than one cent
The story goes that both paying taxes and dying are the only inevitable events in one's life.
The taxman is diligent enough to get you to pay. Here is a humourous account of what the Inland Revenue Department wanted a taxpayer, who was in default, to pay — just point zero four Sri Lanka cents. Even a beggar would have volunteered to pay that amount.
But the taxpayer's joy was shortlived. The Department's Ramis System which computes taxes placed a penalty charge of Rs. 171,327.45.
This hilarious case has now reached the Finance Ministry whilst the Ramis System continues to function.
---
Venezuela crisis: Similarities with Lanka
Is crisis-stricken Venezuela following in the footsteps of Sri Lanka? With political turmoil engulfing the one-time, oil-blessed Latin American nation, the New York Times reports that masked and heavily-armed agents from the country's intelligence agencies were seen last week bundling opposition leader Juan Guaido into "a white van before driving away." What's this obsession with "white vans" in repressive regimes (read: MR)?
But the similarity does not end there. Like the constitutional crisis we faced recently, Venezuela now has two dueling Presidents — and one of them is being backed by the US, which denounces any interference in its own domestic politics by outside powers, but yet has no qualms about intervening and replacing elected leaders elsewhere or in its backyard in Latin America.
We wonder whether the Venezuelans were aware that Sri Lanka had two Prime Ministers, one in the morning and the other in the evening, designated AM-PM and PM-PM?
---
Brisbane paparey bowled out before taking the crease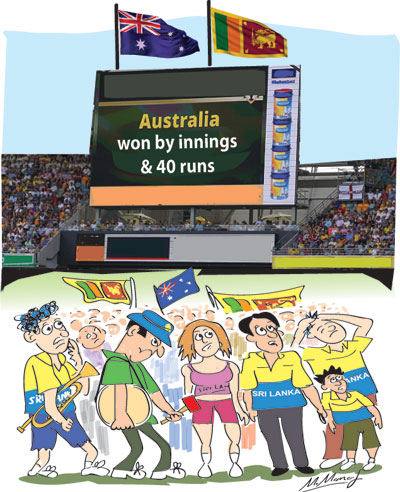 Though domiciled in Australia, those of Sri Lankan origin feel so much for their country of birth. This is why Brisbane residents, seeing the team's poor performances on the first day of the first cricket test, wanted to organise a 'paparey' band to lift the national team's morale. With none being available in Brisbane, they got in touch with their compatriots in Melbourne who organised one for them.
The plan was for the band to fly from Melbourne and arrive at the Gabba in time for most of the third day's play. Several Sri Lankans had also planned to go from the third day onwards as the first two days of play were working days.
However, with our batsmen falling like ninepins early on the third day, there were fears that the 'paparey' would be in vain. Frantic calls were made to the band members asking them not to undertake the trip. However, band members were already airborne, en-route to Brisbane. In the end, the trip ended on a sour note and they returned to Melbourne with not a drum beat being played, leaving organisers in Brisbane out of pocket. The fans who went to watch the team perform were also out of pocket having paid for their travel arrangements.
Perhaps the well-meaning Brisbane Sri Lankans should have consulted Cricket Australia first. When they marketed the test match tickets, only tickets for the first four days were available for advance purchase –the fifth day was not. By the way, those who bought tickets for the fourth day were offered a full refund by Cricket Australia — maybe even they did not expect such an easy victory!